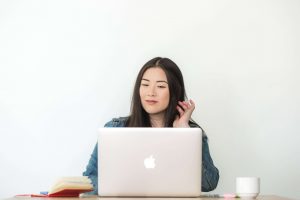 We're a small team with big ambitions, relentlessly mission-focused and sticklers for quality control.  
We do a lot with a little and have always operated virtually. And we're looking to hire on contract a smart, thoughtful, attentive communicator with insight and initiative. 
Our ideal hire has not only a deep understanding of Canada's news media environment, but also entrepreneurial energy and a proven ability to develop strategically effective communications that achieve results.   
But please don't send us your C-V; your LinkedIn profile will be fine. 
And instead of a cover letter, convince us of your suitability by responding to the following questions in a way that demonstrates your skill in writing persuasive messages that are both compelling and concise. 
When did you know you had writing talent?

What have you learned from one or more past communication fails?

What elements do you think are essential to developing a strategically effective communications plan?

How have you earned your familiarity with Canada's media environment?

What can you say to convince us that working with Informed Opinions is not only an ideal opportunity for you, but also a smart move for us?

What should we be doing to increase journalists' use of women sources?

When have your strategic communications had measurable impact?
All of Informed Opinions staff are initially hired on a short-term contract, but competency, collegiality and a propensity to identify solutions before issues become problems are rewarded with ongoing opportunities. 
Please send your submission to samantha@informedopinions.org any time before June 9th.