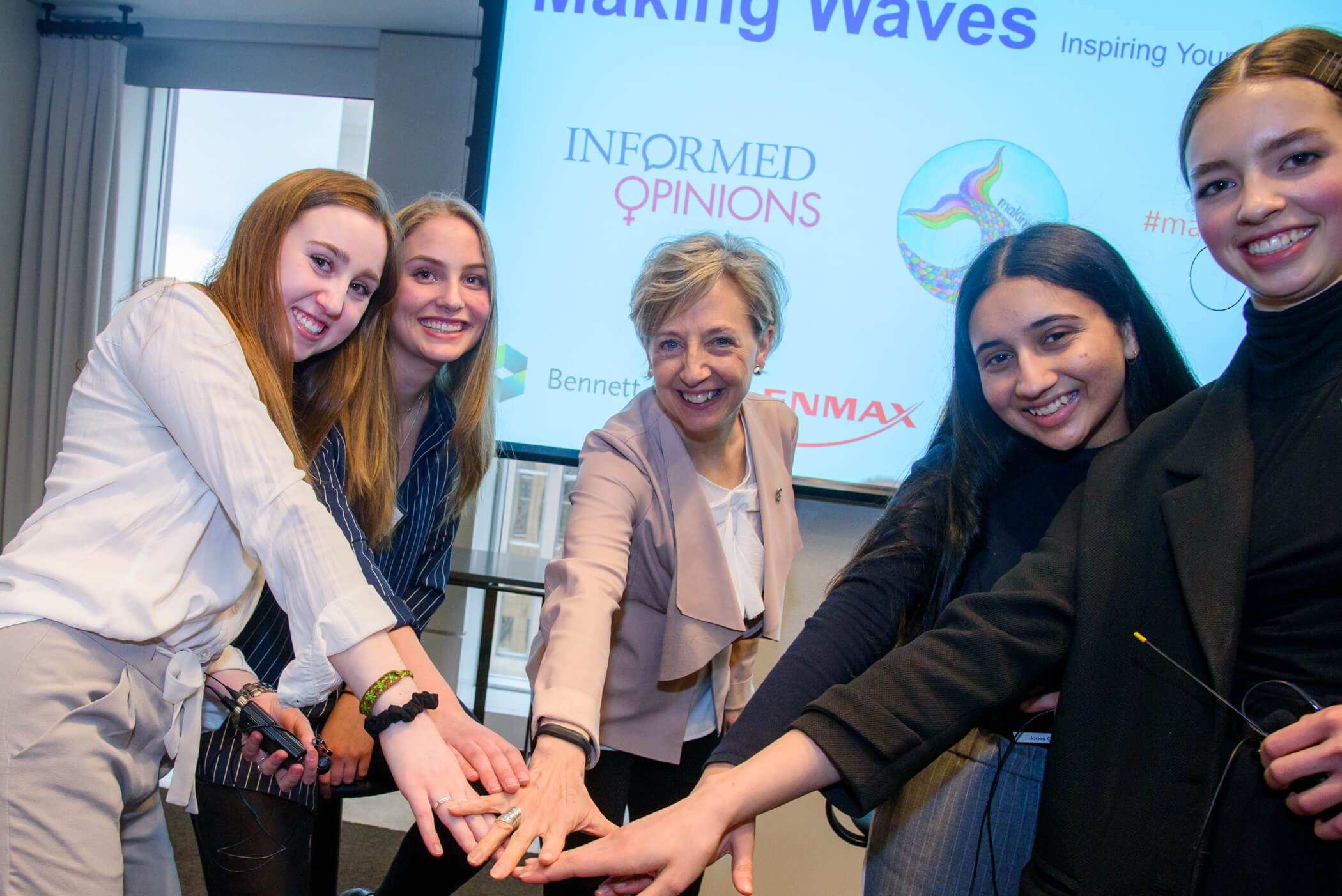 Making Waves is a pilot program in Calgary that offers context and tools aimed at supporting women of all ages to speak up and take action in pursuit of a better world. Instigated by Hanita Simard, it's a one-day event featuring a cornerstone workshop led by Shari Graydon, a panel of diverse speakers and breakout discussions on issues of interest to young women.
In 2020 we'll be building on a successful 2019 event that created an opportunity for young women and accomplished role models to interact and learn from each other. The agenda will address the importance of women's voices for democracy and participants will gain both confidence and experience in being unscripted and unstoppable in their advocacy for a wide range of environmental, health and social justice issues.

Thank you to Bennett Jones for hosting this event, and to The Calgary Foundation, ENMAX and Axia for making it possible.