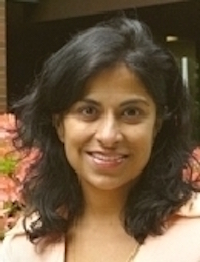 Please note: some results are paginated. Use the Previous and Next buttons to navigate backward and forward through the listings where applicable.
Media/Médias
Biography/Biographie
Maneesha Deckha is Professor at the Faculty of Law, University of Victoria. Her research and teaching interests include animal law, critical animal studies, feminist analysis of law, postcolonial legal studies, reproductive rights, health law and bioethics. Her work has been published in Canada and internationally in legal and interdisciplinary venues including the McGill Law Journal, Harvard Journal of Gender and Law, American Quarterly, Ethics & The Environment, Hypatia, and Sexualities. She has also contributed to several anthologies relating to feminism, cultural pluralism and health law and policy, and is the recipient of grants from the Canadian Institutes of Health Research, the Social Sciences and Humanities Research Council, and the Canada-U.S. Fulbright Program. In 2008, Deckha held the Fulbright Visiting Chair in Law & Society at New York University. In July 2016, she was appointed Lansdowne Chair in Law at the University of Victoria.