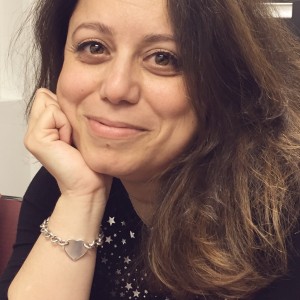 Please note: some results are paginated. Use the Previous and Next buttons to navigate backward and forward through the listings where applicable.
Media/Médias
Biography/Biographie
I am a SSHRC Storyteller winner (2017), an MT180 Laureat, and a Concordia University Public Scholar (2017-2018) and Newsmaker of the week. I am also a PhD candidate and a full-time teaching faculty at Concordia University in the Educational Technology program, expert in social media, social inclusion, social integration and digital online learning. Moreover, I have formal training as an educational technologist with solid graphic design experience and a specialized expertise in performance consulting. I specialize in the design of synchronous and asynchronous training and interactive learning in a problem-based learning approach. Through my research, I examine the influence of social media on the social inclusion of refugees after terrorist attacks.
Financée par le CRSH (SSHRC), ma recherche se penche sur le rôle que jouent les médias sociaux dans l'intégration et l'inclusion des nouveaux arrivants dans les pays et sociétés d'accueil. Je vise à révéler les systèmes de construits utilisés par les jeunes des sociétés d'accueil pour interpréter le contenu partagé en ligne concernant la crise des réfugiés Syriens et à comprendre comment ces interprétations influencent les attitudes inclusives ou exclusives de ces jeunes envers les nouveaux arrivants. Mon étude constitue un premier pas vers l'élaboration de recommandations visant à aider les représentants des corps gouvernementaux et non-gouvernementaux, les travailleurs sociaux et les acteurs en milieux éducatifs à créer des programmes d'apprentissage ou de formation centrés sur l'inclusion et l'intégration des nouveaux arrivants, dans un contexte où la présence de ces nouveaux arrivants est interprétée selon le contenu partagé en ligne.
Website: https://nadianaffi.com