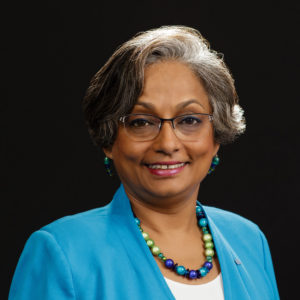 3rd Annual Science and Policy Exchange - Nobina Robinson, CEO, Polytechnics Canada, and member of the 2011 Jenkins panel For more videos check out our YouTube channel or visit our web site: http://www.sp-exchange.ca Pour plus de vidéos consultez notre chaîne YouTube ou visitez notre site web: http://www.dialogue-sp.ca
A university degree isn't the only, or best, way to build your earning power
Published by The Globe and Mail
September 29, 2015
Over the past few years, gloom-and-doom news reports and commentaries have warned about the dangers of pursuing any sort of higher education other than earning a university degree, in terms of ultimate earning potential. The general argument is usually that a university degree leads to a high-paying, successful career and that other forms of postsecondary education or trades training don't pay off. Those ideas, however, rest on a shaky foundation that crumbles under the slightest scrutiny. First off, the university-degree promoters wrongly equate the career-earning power of baby boomers who graduated from university with those recent university grads, mistakenly applying conclusions from the past to the present.
URL: http://www.theglobeandmail.com/report-on-business/rob-commentary/a-university-degree-isnt-the-only-or-best-way-to-build-your-earning-power/article26571488/
Biography
Nobina Robinson was appointed Chief Executive Officer of Polytechnics Canada in May 2009. She held progressive appointments in the federal government and non-profit sectors since 1990.
Mrs. Robinson began her public service career in 1990 when she joined the Treasury Board Secretariat as a management trainee. Two years later, she became a Foreign Service Officer and was posted as a political officer to the Canadian Embassy in Havana from 1994 to 1997. From 1998 to 2002, Mrs. Robinson led FOCAL, a policy institute on Canada's relations with the Americas.
Before joining Polytechnics Canada, Mrs. Robinson was the Ottawa-based Senior Government Relations Advisor for Seneca College, responsible for federal advocacy for one of Canada's largest colleges.
Mrs. Robinson has a B.A. from Amherst College, an M.A. from Oxford University (Commonwealth Scholar 1985-1988) and has pursued post-graduate studies at Yale University.
Mrs. Robinson served as a member of the Expert Panel on the Review of Federal Support to Research and Development that completed its work in October 2011.
In her capacity as CEO of Polytechnics Canada, Mrs. Robinson supports a number of other like-minded groups, including the Business Higher Education Roundtable, the Human Resources Committee of the Canadian Chamber of Commerce, the C.D. Howe Institute and is a Champion member of the Canadian Apprenticeship Forum.
Mrs. Robinson has previously served as a Board Member of the Rideau Club of Ottawa.
Recognition/Reconnaissance
Commonwealth Scholar | Professional
1985 Awarded by the Commowealth Scholarship Commission
Additional Titles and Affiliations
Seneca College : Senior Government Relations Advisor
The Institute of Public Administration of Canada
Panel Member Federal Review of Business R&D
Foreign Affairs and International Trade Canada
Executive Director Canadian Foundation for the Americas
Board Member Rideau Club of Ottawa
CAMMAC Ottawa-Gatineau