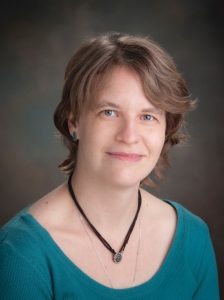 Praying with the Senses: An Online Exhibition
Ilaria Parogni: The Strategic Savvy of Russia's Growing Anti-Abortion Movement
Indiana University Press
November 24, 2011
978-0-253-22355-5
The interplay of Islam, Christianity, Paganism, and atheism in rural Russia.
Praying with the Senses: Contemporary Orthodox Christian Spirituality in Practice
by Sonja Luehrmann, ed.
Indiana University Press
January 6, 2018
978-0-253-03166-2
Collaborative study of prayer practices throughout the Orthodox Christian world.
Biography
Dr. Sonja Luehrmann received her Ph.D. from the Program in Anthropology and History at the University of Michigan in 2009. Drawing on ethnographic and archival methods, her research addresses questions of human transformability: how people live through shifting socioeconomic and political conditions, and how religious and secular institutions appeal to the human capacity to change habits and convictions, while attempting to steer it in particular directions.
Geographically, she is particularly interested in multi-ethnic and multi-religious areas such as Russia's Volga region. She has published two books on Soviet atheism and its effects on post-Soviet religion and historical memory: Secularism Soviet Style: Teaching Atheism and Religion in a Volga Republic (Indiana, 2011) and Religion in Secular Archives: Soviet Atheism and Historical Knowledge (Oxford, 2015).
Luehrmann is currently working on a book about anti-abortion activism in the post-Soviet Russian Orthodox Church, where activists attempt to transform popular attitudes toward past and present reproductive decisions. Together with colleagues based in the United States, Russia, Germany, and Hungary, she recently completed a collaborative project investigating the relationship between sense perception and ethical values in Orthodox Christian prayer.