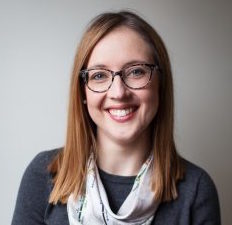 Representing Canadians : Is the 41st Parliament Still a Vertical Mosaic?
Published by Canadian Democracy from the Ground Up: Perceptions and Performance
Parliamentary Reform: Where We've Been and Where We Might Be Going: Roundtable
Published by Canadian Parliamentary Review
2016 In May 2015, the Canadian Study of Parliament Group held a conference in Ottawa to discuss parliamentary reform initiatives of the past, present and future. In this roundtable, some of the presenters from that conference discuss reforms from recent ...
URL: https://dialnet.unirioja.es/servlet/articulo?codigo=5466786
Biography
Jane Hilderman joined ClimateWest in May 2020 as Executive Director. Previously, Hilderman served for four years as the Executive Director of the Samara Centre for Democracy, a national nonpartisan think tank and charity focused on strengthening Canadian democracy and political participation. During her leadership tenure, the Samara Centre launched such flagship initiatives as the Democracy 360 as well as executed the second round of Samara's MP Exit Interview Project. She holds degrees from the School of Public Policy & Governance at the University of Toronto (MPP) and Queen's University (BAH). Hilderman is also a Fellow of the Royal Canadian Geographical Society, which seeks "to make Canada better known to Canadians and the world."
Additional Titles and Affiliations
Governance & Nominations Committee, Massey College
Board Member Mothers Matter Centre https://www.mothersmattercentre.ca/
Member Banff Forum
Fellow (elected) Royal Canadian Geographical Society