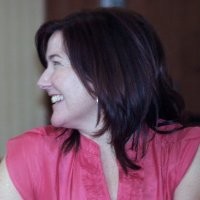 The North American house hippo is back — and ready to tackle fake news
Are you getting the full story?
Supporting Media Literacy to Stop the Spread of Online Disinformation Français
Biography
Kathryn Hill is the Executive Director of MediaSmarts, Canada's national, bilingual, not-for-profit centre for digital and media literacy. MediaSmarts is dedicated to conducting research and developing evidence-informed resources, to help children and youth, parents and educators, and all citizens safely and wisely navigate the digital world. Hill has extensive experience as a senior leader in the voluntary sector; she has a Masters of Social Work (1992) from Carleton University, and a Master of Management Degree (2003) from McGill University. Her commitment to social justice has resulted in a career of over 30 years of service in the voluntary sector, serving in senior leadership roles at the Ottawa Rape Crisis Centre, United Way Canada, HealthPartners Fund, Family Services Ottawa, and has lead a multi-million dollar social enterprise, FSEAP Ottawa.