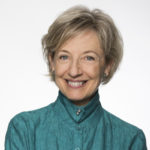 Shari Graydon
Catalyst and Director – shari@informedopinions.org
Shari has spent more than 30 years engaging media to draw attention to issues she knows and cares about. Now she motivates and trains others to do the same, developing and delivering highly-rated conference keynotes and practical workshops across the country. The Catalyst of Informed Opinions, she's an award-winning author and women's advocate. Since 2010, she has helped amplify the voices of thousands of women across Canada, supporting them in sharing their insights with a broader public.
A former newspaper columnist, TV producer and commentator for CBC radio and TV, Shari also served as press secretary to a provincial premier, and as president of MediaWatch. She's a proud alumna of the University of British Columbia (Theatre) and Simon Fraser University (Communications), where she also taught. She has published two best-selling media literacy books for youth, received the Governor General's Award in Commemoration of the Persons' Case, and been named one of Canada's "Top 100 Most Powerful Women" and "Women of Influence". Royalties from her edited collection, I Feel Great About My Hands – And Other Unexpected Joys of Aging, benefit Informed Opinions. Her newest book, OMG! What if I really AM the best person? offers purse-size inspiration for knowledgeable women whose voices deserve to be amplified.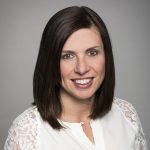 Samantha Luchuk
Manager, Administration and Diversity, Equity & Inclusion – samantha@informedopinions.org
Samantha joined Informed Opinions in January 2015 offering virtual administrative support, and quickly made herself indispensable. As Manager of Administration and Recruitment she: oversees all financial and technical aspects of our operations; manages the enrolment, publication and promotional aspects of Informed Opinions' database, an online tool designed to help journalists, producers and conference programmers find the diverse guests, speakers and expert sources they need; and provides vital programming support for our workshop and keynote clients. Samantha has more than 20 years of experience in office management delivering support for high-level professionals, and a background in editing and communications.
Mabel Weng
Communications Officer – mabel@informedopinions.org
Mabel understands that effective communication is key to any organization's success. She earned a degree in public relations and marketing from Mount St Vincent and has taken additional training in content marketing and analytics. She brings to Informed Opinions four years of strategic communications experience in stakeholder relations, crisis communications and digital marketing. Previously employed by a Halifax-based PR agency, she helped a range of clients optimize their digital channels to support their communication initiatives. Her demonstrated capacity to ask smart questions and identify and implement concrete solutions is helping Informed Opinions re-evaluate and develop its communication practices to advance its marketing and impact goals.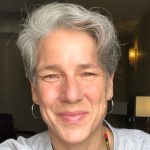 Sidney Coles
Project Manager, Gender Parity in Politics initiative – sidney@informedopinions.org
Sidney is a gender equity consultant and monitoring and evaluation specialist, currently managing Informed Opinions' Making Gender Parity in Politics Inevitable project. Following her role as Senior Manager of Official Languages at the Toronto Pan and Parapan American Games, she has six years of public and private sector experience evaluating women-led initiatives that combat climate and environmental injustice, conflict, health and economic inequity. Sidney has served as the managing editor of the Canadian Review of Social Policy and is the founder of the Emergent Equity Collective, a global network of gender equity experts. She holds a PhD in Comparative Literature from the University of Toronto and is currently doing her doctoral studies in the Department of Applied Psychology and Human Development at OISE.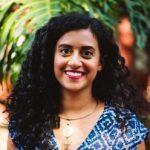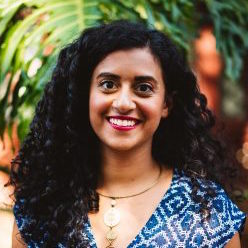 Jacky Habib
Associate Facilitator
Jacky is a Canadian journalist based between Toronto and Nairobi. Her work focuses on humanitarian issues, social justice, and women's rights. She has reported from a dozen African countries on issues including the famine in Ethiopia, refugee policy in Uganda, and the state of emergency with regards to sexual violence in Sierra Leone. Her work has been published by the CBC, the Toronto Star, National Post, The CS Monitor, and Global Citizen, among many others. She developed our "How to Position Yourself as a Source" workshop, and she delivers both it and our "Develop Your Media Interview Skills" training.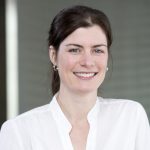 Dr. Laura Shine
Director, Co-lead on French language initiative & Facilitator  – info@femmesexpertes.ca
Laura is delivering Informed Opinions' vision and mission to francophone audiences through the sister initiative, Femmes Expertes. An excellent writer and editor, she facilitates media engagement workshops in both languages and is extending the organization's outreach to French media networks. She previously worked as a research journalist and news editor for Radio-Canada. Her writing has been published in both specialized journals and mainstream media. Designated a Public Scholar by Concordia University for her knowledge mobilization skills, she has also made numerous television and radio appearances to discuss her PhD research. Laura draws on her experiences in both academia and the media to support others in sharing their own subject matter and experience-informed insights with broader audiences. She delivers our "Writing Media Commentary", "Develop Your Media Interview Skills", and "Public Speaking Essentials" workshops, in both French and English.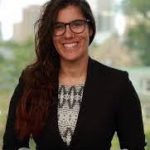 Dr. Maïka Sondarjee
Co-lead on French language initiative & Facilitator – info@femmesexpertes.ca
Maïka obtained her PhD in political science at the University of Toronto in March 2020. In April 2020, she was awarded a Banting Postdoctoral Fellowship in political science at the Université de Montréal and the Centre d'études et de recherches internationales (CERIUM). Her postdoctoral research investigated women's empowerment in India and decolonial feminism. Her SSHRC-funded dissertation studied public participation processes and the inclusion of local populations in policymaking at the World Bank. Maïka is also a consultant on women's inclusion in policymaking and women's empowerment in the global South. Starting in April 2021, she will be an assistant professor in International Development and Global Studies at the University of Ottawa. Throughout the years, she volunteered for the NGO Socodevi in Bolivia, Oxfam in Burkina Faso and Mother Teresa Missionaries of Charity in India.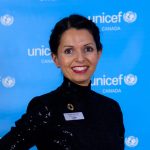 Hanita Simard
Instigator of Making Waves
Hanita is a life-long learner who believes in the power of education and the importance of personal connections.  After obtaining degrees in science and education, she co-chaired a $1.6 million capital campaign to renovate St. Gerard's Parish, and later joined UNICEF Canada's Water for Life Gala committee, which she has co-chaired since 2014.  The gala raises over $1 million a year to provide safe, clean water and private latrines at schools in Uganda so that girls can stay in school through puberty. Hanita also supports UNICEF's women's philanthropy initiatives investing in projects benefiting mothers and children in eight countries in the global south. She conceived of Making Waves after experiencing a workshop Shari Graydon delivered in 2018, and collaborated with her daughter, Avery and a cross-generational group of women to mobilize young women to embrace their own power.