Date: October 25 and November 1
Time: 12:00 pm – 2:00 pm Eastern
Homework will be assigned and due for the second session on November 1.
Our workshops are open to women and gender-diverse individuals only.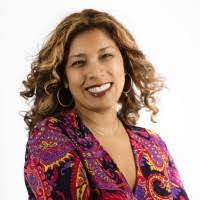 Do you want to use your evidence-based research and/or advocacy to influence policy decisions?
Have you tried reaching out to policymakers but had little success? 
Over the past 20 years, Dr. Amanda Parriag has successfully turned her research and advocacy into policy impact, and is eager to share what she's learned. 
This four-hour workshop (delivered in two 2-hour online sessions) gives participants a deeper understanding of how government works, increasing their ability to identify various opportunities to influence public policy and help advance change.
The workshop includes activities to support participants in clarifying and articulating their policy objectives and asks, and identifying who they should engage, and how.
Facilitator Dr. Amanda Parriag is the principal of ParriagGroup, an Ottawa-based consultancy focused on research, evaluation and communications. She has worked extensively with organizations to use knowledge generated to inform policy advocacy and development, helping to influence the policy landscape on a range of issues including immigrant settlement funding, housing rights, workplace sexual violence, health equity, inclusive K-12 education, and Indigenous child welfare. Amanda has lived and breathed issues of inclusion and diversity her whole life. She brings lived experience to her work with governments and organizations who are interested in doing better.
You'll leave with: 
✔️ An understanding of how policy is shaped, which factors influence policy-making and how to use them;
✔️ Concrete tips on how to identify and engage key decision makers;
✔️ Tips on how to craft clear, concise and accessible key messages that demonstrate the broader implications of your research and/or advocacy aimed at supporting decisions;
✔️ An adaptable sample email to policy makers.
Receive up to 50% off if you're an employee of a non-governmental organization with 10 or fewer employees, self-employed or a student.
What others have said about the workshop: 
"Academics often don't know where to begin to translate their research into policy impact. This workshop provides tangible and accessible ideas to get started."
"The lecturer has experience and insight on the subject and it is a great thinking exercise for the participant."
Interested in organizing a customized Translate your Research and Advocacy into Policy Impact workshop for your organization? Contact info@informedopinions.org for details.
Sign up for our waitlist to be among the first to know when the workshop becomes available.
Have questions about this workshop? Email us at info@informedopinions.org 
Informed Opinions is a charitable organization committed to amplifying underrepresented voices. All workshop revenues are invested in future training, research and resources.
Sign up to be notified of additional upcoming workshops, clinics and master classes. 
Looking for customized training? We provide a range of tailored workshops to suit the needs of any organisation. A list of all our offerings can be found here.