Funders

Informed Opinions would like to thank Women and Gender Equality Canada for its capacity building and systemic change funds.
Informed Opinions would like to thank Canadian Women's Foundation for its Investment Readiness support.
Valued Supporters
Informed Opinions is deeply grateful for the support we receive from hundreds of donors across the country who believe in our mission and contribute what they can on a monthly or annual basis, or in response to specific needs. The women profiled below are among those who have continued to invest in our programs over many years.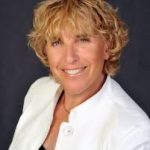 Roslyn Bern
President, Leacross Foundation 
As President of the Leacross Foundation, Roslyn has been creating opportunities for women and girls throughout Canada for over 20 years. She has focused on developing scholarships and bursaries for girls in under-represented career fields. She has served on the board of the Canadian Women's Foundation as well as their Economic Development Committee to move women out of poverty.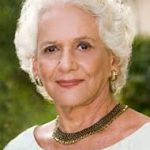 Shirley Greenberg
The staff and board of Informed Opinions join all of Ottawa, many thousands of women, and the extended Greenberg family in mourning the passing of Shirley Greenberg. Shirley bet on women's equality for decades. A beloved trailblazer, she established the first all-female law practice back in the 1970s, was instrumental in work leading to the creation of the National Association of Women and the Law (NAWL), the Rape Crisis Centre and Interval House; set up a prestigious Chair at the University of Ottawa in Women and the Legal Profession; and helped fund the Shirley E Greenberg Women's Health Centre.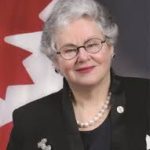 Nancy Ruth
Before being appointed to the Senate in 2005, Nancy Ruth was a social activist and philanthropist. She founded several women's organizations in Canada, including the Women's Legal Education and Action Fund, the Canadian Women's Foundation and a women's studies chair at Mount Saint Vincent University. She has been a noted benefactor of hospitals and art galleries throughout Canada, and was named a member of the Order of Canada in 1994. She has long battled for women's constitutional rights.