Informed Opinions is extremely fortunate to benefit from the engagement and guidance of a number of distinguished Canadians in varying capacities.
Board of Directors
Mona Ghiami – Chair
Mona is a highly sought after Equity, Diversity, Inclusion and Belonging (EDIB) senior strategist. She has a proven track record of developing and implementing a wide range of EDIB strategic initiatives within various organizations – from not-for profits to high-performing, large scale, complex, matrix organizations. Mona most recently served as the Chief Inclusion Officer at PwC Canada and was a member of the Canadian Extended Leadership Team and PwC's Global EDIB Leadership Team. Her highly intuitive, human-centred, collaborative approach, combined with her ability to apply practical and effective solutions to business challenges, earned Mona the respect and trust of senior executives across numerous organizations and solidified her reputation as an influential and transformational leader. Mona holds a CPA, CA designation and is a Bachelor of Science graduate from the University of British Columbia. She is also a Prosci Certified Change Management Practitioner. Mona currently serves on the Board of the Wellspring Cancer Support Foundation and is the former Chair of the Board of Directors at the Boys & Girls Clubs of Ontario.
Evelyne Guindon – Past Chair
Evelyne Guindon is a sought-after consultant and senior advisor with over 25 years of experience. She  most recently served as the Director, External Relations of Women Deliver and, prior to that, was the CEO of CUSO International, one of Canada's largest international development organizations. She has also served on the leadership teams of Right To Play International, CARE Canada and the Micronutrient Initiative, helping to navigate these organizations through significant change and growth. Evelyne has a solid track record of ensuring important initiatives have the resources required to deliver sustained impact. She has led programs and operations in Africa, Asia, Latin America and North America. Working to ensure girls and women reach their full potential has been a strong thread throughout Evelyne's career and volunteer life. She launched her career in sexual and reproductive rights in Canada and was subsequently part of this important movement for several years in Southern Africa. Her experience has led her to be a steadfast champion of the potential that partnerships hold.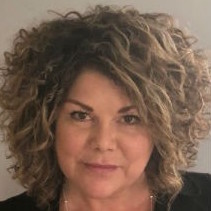 Jennifer Laidlaw – Treasurer
Jennifer Laidlaw is a transformational leader, executive and business coach, advisor and community builder. She previously led CIBC's external strategic partnerships with the 30% Club and Catalyst, evolving CIBC's position as a leader in promoting the economic imperative of better gender diversity on Canadian boards and c-suites. Previously, Jennifer was the Chief Human Resources Officer at the Ontario Securities Commission, where she developed a People Strategy that enabled its evolution as a modern, 21st Century regulator.  She has an extensive background in both business operations and human resources, having held executive roles in the public and broader public sectors.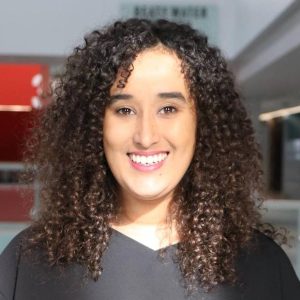 Samira Levesque
Samira Levesque recently began her journey on Parliament Hill, where she works on Outreach, Diversity, and Inclusion. Possessing a wide variety of leadership experiences, she is passionate about creating change, both in her community and the world. In 2020, Samira earned her Bachelors of Arts in Political Studies from Queen's University. In 2022, she will receive her Master's in International Affairs from Carleton University's Norman Paterson School of International Affairs.
Samantha Mandigora
Samantha Mandigora is a social impact expert, an inclusion advocate, and an economic development enthusiast with a desire to uplift and transform lives in the personal and professional spaces she occupies. She believes in being the change she wishes to see in the world, and that representation matters, physically and verbally. Physically to demonstrate that underrepresented persons can also occupy certain spaces and challenge the status quo. Verbally to demonstrate that one's lived experiences are not always unique and that through narrating their experience, one can bring comfort and inspire courage in others. Her people-centered professional experience has allowed her to engage various stakeholders to build strategic partnerships in diverse spaces from research institutes, and religious entities, to government. As an African immigrant living with invisible disabilities while occupying predominantly male-dominated spaces, she is finding her voice and hoping to use the platform that is Informed Opinions to change the narrative and inspire change.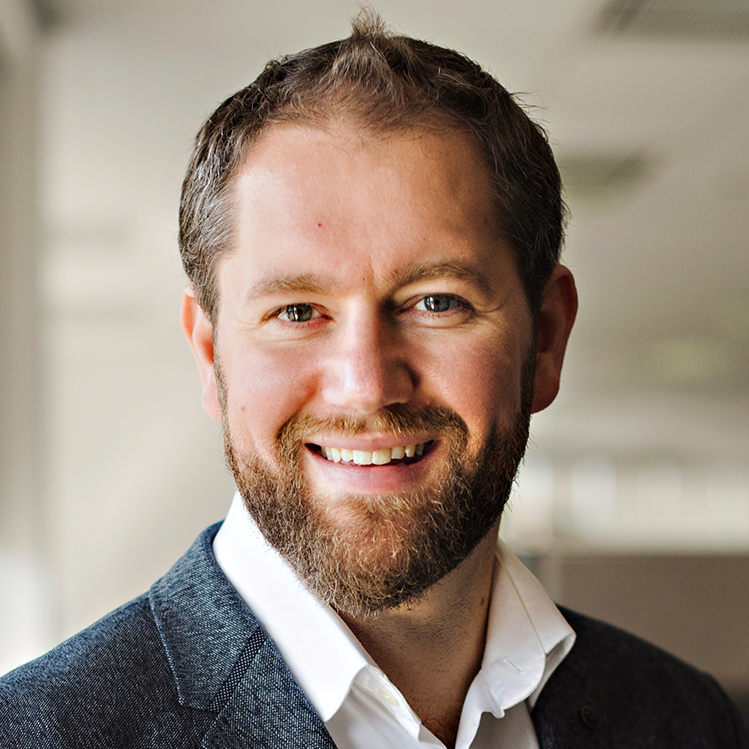 Nick Manning
Nick Manning is an experienced communications and public affairs leader who has worked at the heart of the UK Government, global technology and public education. He is Associate Vice-President, Communications at the University Waterloo where he strategically directs communications at Canada's top innovation university. Previously, Nick was Chief Communications Officer at Waterloo Region District School Board, he led media relations for global launch of BlackBerry10 and spent more than eight years at the UK's Ministry of Defence (MOD) as Senior Press Officer for Military Operations. Nick is no stranger to advocacy for anti-racism and gender equity having supported University's involvement in the UN Women's HeForShe IMPACT 10x10x10 initiative and he recently facilitated the development of Canada's first comprehensive guide for inclusive communications at Waterloo.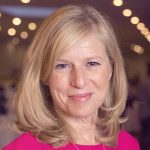 Mary Moran
Mary Moran is an innovative leader focused on achieving exceptional outcomes in highly competitive environments that demand long-term vision, critical thinking, and continuous improvement. Mary's 40-year career spans across both private and non-profit sectors and as an award-winning marketer, she held senior leadership positions for some of Canada's strongest brands including Wardair, Canadian Airlines, Delta Hotels and TELUS. Mary recently retired at the President & CEO of Calgary Economic Development and the CEO of the $100 million Opportunity Calgary Invest Fund. She also served as the CEO of the Calgary 2026 Winter Olympic and Paralympic Bid Committee, making her the first woman in Canada to lead a bid. She is a committed community builder and has served on many non-profit organizations including as chair for Ronald McDonald House Southern Alberta, Sport Calgary and Alberta Sport Leadership Association. Mary is also the chair of Kudos Inc., a Calgary based software development company. She holds an MBA from Royal Roads and earned her ICD.D designation.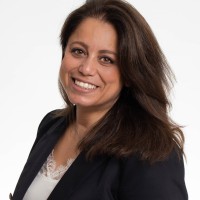 Dr. Nadia Naffi
Nadia Naffi, PhD is an Assistant Professor at Laval University, holder of the Chair in Educational Leadership on Innovative Pedagogical Practices in Digital Contexts – National Bank. Until September 2023 she was the Deputy Chief Learning Officer – Research and Development at the CHUM. She also co-led the Education and Empowerment axis at OBVIA until June 2023 and chaired the Laval University's Institutional Committee on Pedagogical Innovation (CIE). Nadia's research focuses on ethical, sustainable, and equitable approaches to digital and AI-based lifelong learning. She prepares future educational technology experts for the evolving workforce and exploring digital agency for lifelong learning, collaboration, and countering disinformation. She has received numerous accolades, including the Governor General of Canada's Gold Medal, the SALTISE Award for Excellence and Pedagogical Innovation, and the John F. Lemieux Young Alumni Medal.
Emilie Nicolas
Emilie Nicolas is an anthropologist, consultant, and frequent media commentator, analyst, and public speaker on equity, human rights, international cooperation, race, public policy, and gender issues. She writes a regular column at Le Devoir, and her work has been published in several journals, magazines and newspapers, both in French and English. Emilie sat on the boards of the Broadbent Institute, an important progressive think-tank, and the Quebec Women's Federation, one of the largest feminist organizations in Canada. An active bridge-builder, Emilie co-founded Québec inclusif (2013), a movement that actively unites citizens against racism and social exclusion. She also initiated a coalition campaigning for equality and against systemic racism in Quebec (2016).  As a Vanier Scholar and Ph.D candidate in Linguistic Anthropology at the University of Toronto, Emilie focuses her research on the role of a shared language in the connections between Quebec and Haiti.  She is the recipient of a Harry Jerome Award for leadership along with a Governor General's Award in Commemoration of the Persons Case. She completed the Action Canada Fellowship (2015) as well as the Jeanne Sauvé Public Leadership Fellowship (2019).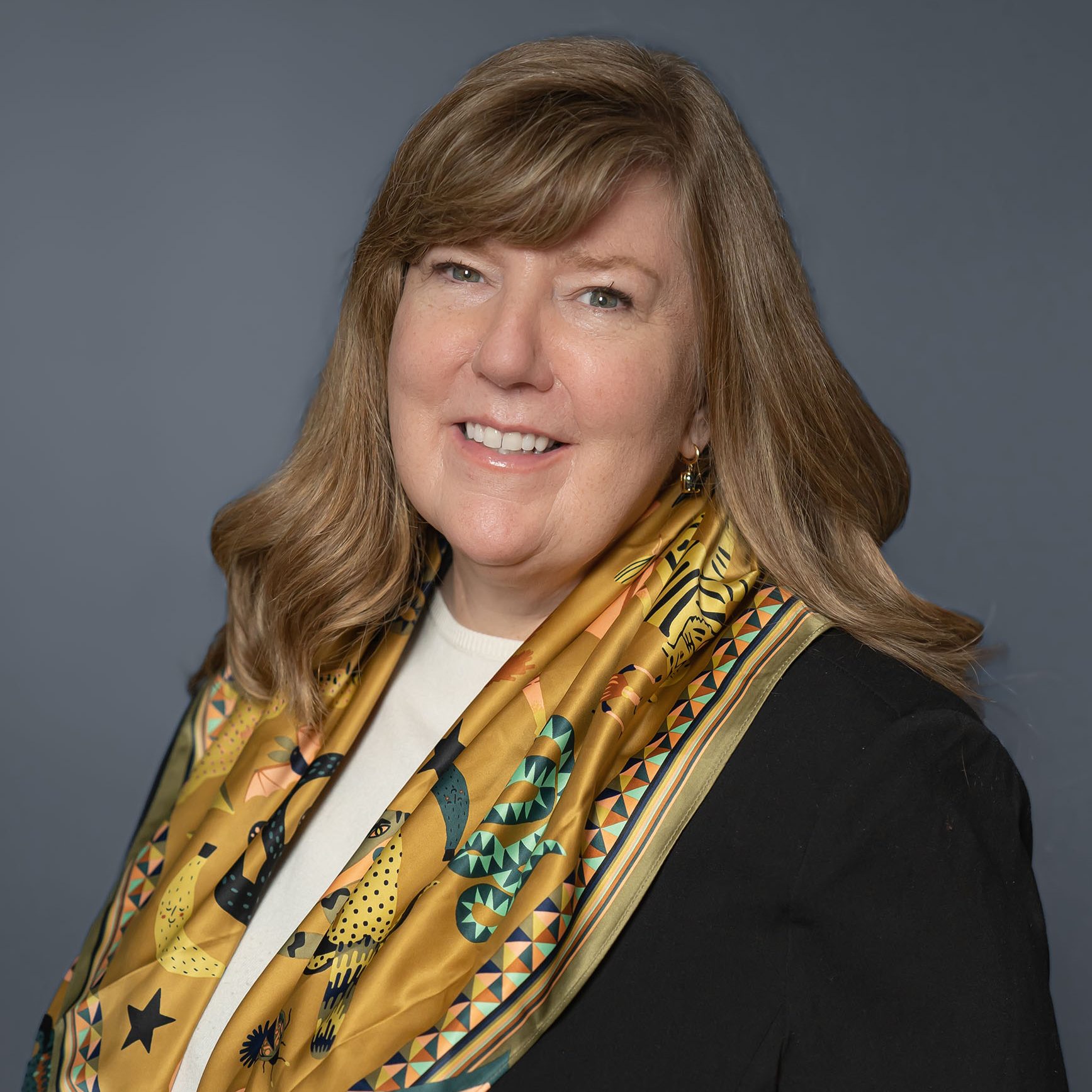 Leslie Quinton
Leslie Quinton is currently Vice President, Communications at global video game and entertainment pioneer, Ubisoft. She has extensive expertise in culture and leadership, and has held senior roles in global strategic communications, stakeholder relations, corporate social responsibility, internal communications, CSR and issues, crisis and brand management. Leslie taught communications and PR at McGill University for eight years and at the Université de Sherbrooke in their Master's program. She was formerly the Vice-President Corporate Communications at BRP (Bombardier Recreational Products) and at Air Canada, and was Senior Vice-President at SNC-Lavalin. She also spent seven years in global PR agencies where she advised several Fortune 500 clients such as IBM, Dyson, Home Depot, and Marriott, among others. Leslie is involved in several non-profit organizations as a board member and as a volunteer. She is currently Chair of the Board for MedicAlert Canada and Past President of IABC (International Association of Business Communicators) Montreal and the International Women's Forum, Canada. Leslie has won multiple awards for communications and philanthropic leadership, and studied humanities at Concordia University.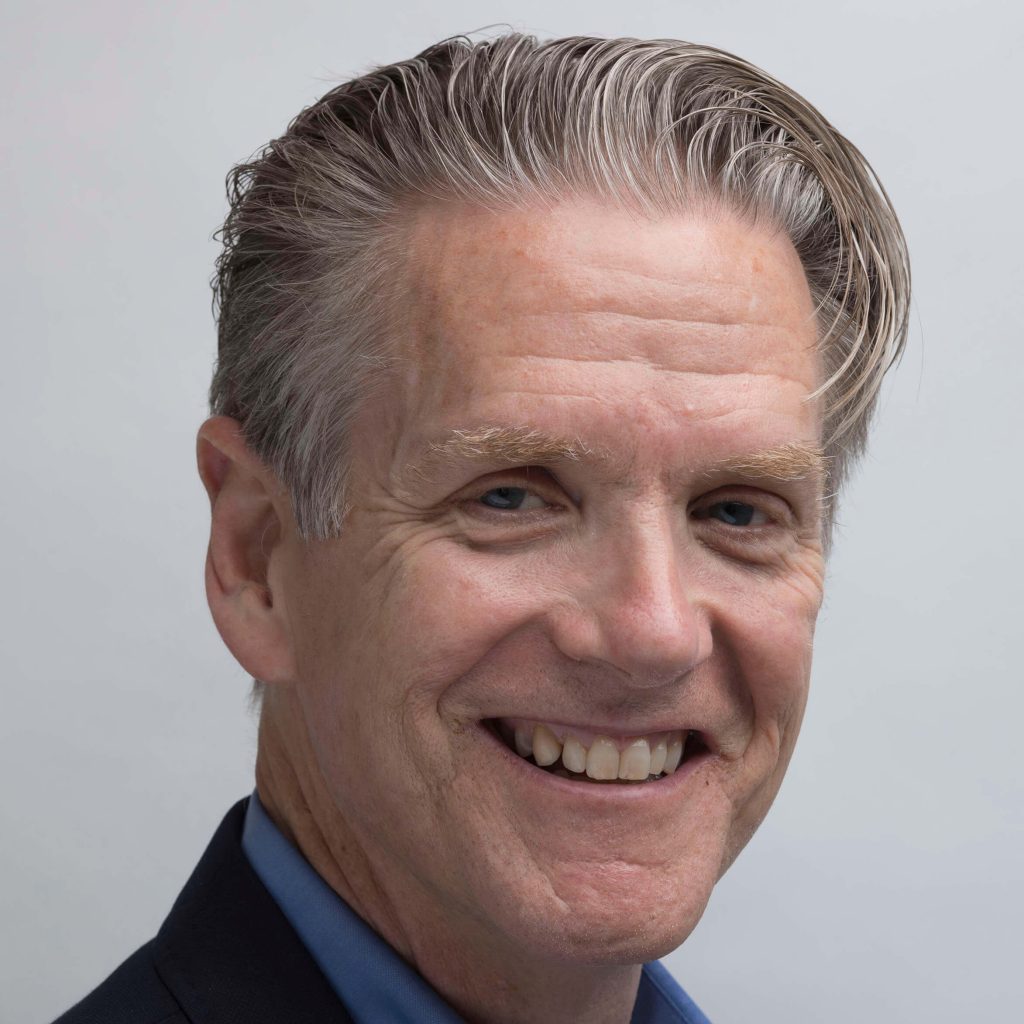 Scott White
Scott White is CEO and Editor-in-Chief of The Conversation Canada. Previously, he was Editor-in-Chief of The Canadian Press and Vice-President, Content Strategy and Business Development at Postmedia Network. He is currently the Canadian media representative on the International Olympic Committee's Press Committee and a board member of the Canadian Journalism Foundation. Previously he served as the Chair of the National Newspaper Awards. Scott has an MBA from the Rotman School of Management at the University of Toronto and is a graduate of the journalism program at Ryerson University. Ryerson honoured him with an Alumni Award of Distinction in 2010. 
---
Honorary Patrons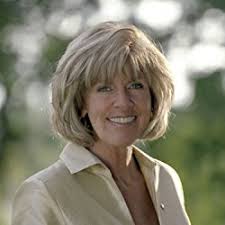 Sally Armstrong
Sally Armstrong is an Amnesty International award winner, a member of the Order of Canada, journalist, teacher, author and human rights activist. She was appointed to the International Women's Commission at the UN in 2010.
While working as the editor-in-chief of Homemaker's Magazine from 1988-1999 and then as editor-at-large for Chatelaine from 1999-2004 she has covered stories about women and girls in zones of conflict all over the world. Ms. Armstrong holds an impressive list of honours and awards for her humanitarian and women's rights achievements, and has been awarded six honorary degrees. Most recently, Armstrong became the fourth recipient of the 2010 Calgary Peace Prize. Her published literary works include: Veiled Threat: The Hidden Power of the Women of Afghanistan, 2002; The Nine Lives of Charlotte Taylor, 2007; and Bitter Roots, Tender Shoots: the Uncertain Fate of Afghanistan's Women, 2008.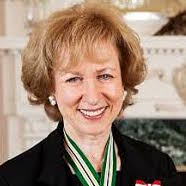 The Right Honourable Kim Campbell P.C.; C.C.; O.B.C.; Q.C.
The Right Honourable Kim Campbell was the nineteenth and first female Prime Minister of Canada. As a Member of Parliament, she held the positions of Minister of State for Indian Affairs, Minister of Justice and Attorney General, and Minister of National Defence and Veterans' Affairs. She has served as Canadian Consul General in Los Angeles, taught at the Harvard Kennedy School of Government and Chaired the Council of Women World Leaders as well as served as President of the International Women's Forum and Secretary General of the Club of Madrid.
Today, Ms. Campbell serves as the founding principal of the new Peter Lougheed Leadership College at the University of Alberta, and chairs the steering committee for the World Movement for Democracy. She also serves on the boards and advisory committees of several international organizations and corporations as well as consulting in the field of leadership and governance. Learn more about Kim Campbell at KimCampbell.com and follow her on Twitter @AKimCampbell.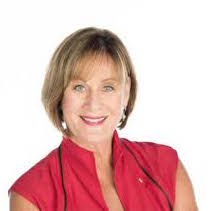 Denise Donlon
Denise Donlon has been a leader in the Canadian cultural landscape for over 30 years as GM of CBC English Radio, President of Sony Music Canada, and various executive and on air positions at ChumTelevision, The NewMusic and MuchMusic. A Member of the Order of Canada, Denise devotes her volunteer efforts to positively affect environmental and social justice issues through organizations such as Waterkeeper, the Governor General's Performing Arts Awards, Soulpepper Theatre, MusiCounts and WarChild Canada. Her book: Fearless As Possible (under the circumstances) debuted in November 2016 to extraordinary reviews, and was shortlisted for the Kobo Emerging Writers' Prize.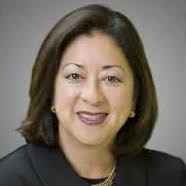 Constance L. Sugiyama
Constance L. Sugiyama, is the Vice Chair of Canada Health Infoway and was the first woman Chair of the world renowned Hospital for Sick Children. Recognized over her 35 year career on Bay Street as a trailblazer and a leading Canadian corporate and mergers and acquisitions lawyer, Ms Sugiyama has held leadership positions in several major law firms, most recently as Deputy Chair and partner of Fraser Milner Casgrain LLP. She has also been recognized for professional excellence and leadership by Women in Capital Markets, the International Alliance for Women and the Women's Executive Network as one of Canada's Top 100 Most Powerful Women. Ms Sugiyama is an experienced board counselor and director, having served on many public and private sector boards and advisory committees, including, among others: the Hospital for Sick Children, Canada Health Infoway, The Toronto International Film Festival Group, SickKids Foundation, Ontario Trillium Foundation, the Asia Pacific Foundation of Canada, The Nikko Securities Co. Canada, Ltd., the Japanese Canadian Cultural Centre, the Japanese Canadian Redress Foundation and Women in Capital Markets, of which she was a founding director and currently serves on its Advisory Council. Ms Sugiyama has recently joined Ryerson University as a Distinguished Visiting Scholar in the Ryerson Law Research Centre.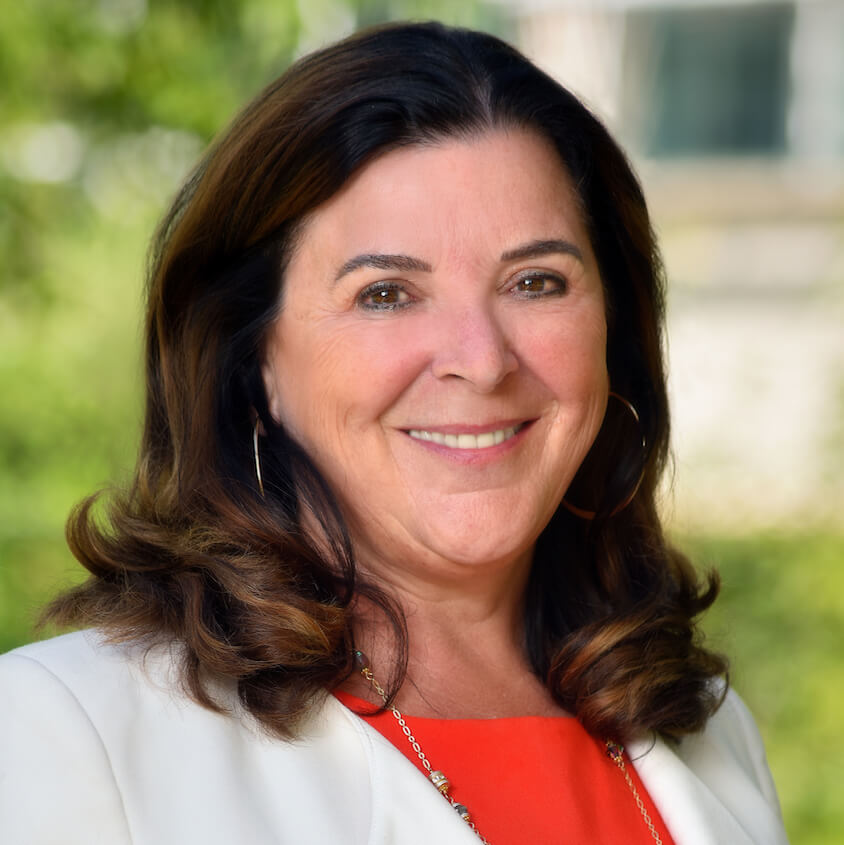 Vianne Timmons
Named one of Canada's Most Powerful Women in 2008, 2009, 2010 and 2011, Dr. Vianne Timmons is a nationally and internationally recognized expert in inclusive education and literacy research. She is the former President of Memorial University of Newfoundland and former President of the University of Regina. As the first female university president in the history of the province of Saskatchewan, she has been a strong advocate for the development of women leaders both in her home province and beyond. She was the driving force behind the Inspiring Leadership forum, which annually attracted more than 600 participants from across Canada to the University of Regina for a day-long symposium on women and leadership.
Dr. Timmons was recognized in 2014 with the Senior Women Academic Administrators of Canada's Recognition Award for promoting and supporting diversity within academic institutions.  In 2015, she received the Inter-American Organization for Higher Education's "Leadership and Influence" award for promoting policies that enhance gender equity. She currently serves as co-chair of the Social Sciences and Humanities Research Council's Advisory Committee on Equity, Diversity and Inclusion Policy.
---
Advisors
Barbara Grantham
A long-time Vancouver resident, Barbara has 30 years' experience as a successful senior executive and consultant in the non-profit and philanthropic sectors across BC and nationally. Prior to her current role as President and CEO Vancouver General Hospital and University of British Columbia Hosptial Foundation, she held executive positions with the Vancouver Foundation, Streetohome Foundation, BC Children's Hospital Foundation and the Canadian Mental Health Association. Barbara also has extensive experience as a senior consultant, excelling in strategic planning, organizational assessment, project management, board governance, financial sustainability, and public policy issues. Barbara is a proud member of the Board of Directors of YMCA of Greater Vancouver, the largest 'on the ground' social service organization in BC, and the Board of jack.org, a national organization working to revolutionize the conversation for Canada's young people around mental health. She lives in Vancouver with her family and their loyal golden lab Rosie.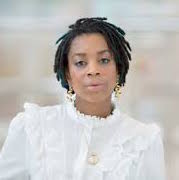 Naila Keleta-Mae
Naila Keleta-Mae is black and free. She holds a PhD and is a Professor of Theatre and Performance at the University of Waterloo with research and teaching expertise in race, gender and performance. In the past two years, Naila has written eight articles for the media – one was a top-trending-worldwide article for VICE Network and another was a record-breaking op-ed for The Globe and Mail. She has also appeared as a pop culture critic for the BBC, CBC, CTV, The Canadian Press, The National Post, The Toronto Star, and The Fader.
A leading expert on Beyoncé, Naila has written a book on the pop star's art and influence (forthcoming, Between the Lines Press, 2018). In addition, she is currently working on a book on female blackness in Canada (forthcoming, Wilfrid Laurier University Press, 2019). A singer/songwriter and recording artist with two full-length albums (bloom, 2009 and free dome: south africa, 2002) she is also a published poet and playwright.
Naila's scholarship appears in a variety of academic journals and books, and she has received a number of awards including the Lois Claxton Humanities and Social Sciences Award (University of Waterloo), the New Scholars' Prize (International Federation for Theatre Research), the Mary McEwan Award for Feminist Scholarship (York University), the Abella Scholarship for Studies in Equity (York University), and a SSHRC Canada Graduate Scholarship. www.nailakeletamae.com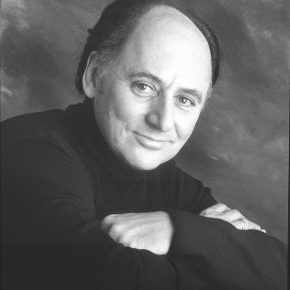 David Mitchell
David J. Mitchell is the President and CEO of the Calgary Chamber of Voluntary Organizations. He has a broad professional background, spanning the private, public and education sectors. Most recently, he was Vice President, College Advancement & Chief External Relations Officer with Bow Valley College. From 2009 to 2015 he led Canada's, an NGO dedicated to improving the quality of government through multi-sectoral dialogue.
Before that he served as vice president at three universities: Queen's, Ottawa, and Simon Fraser, directing fundraising and external relations at each. David served as a Member of the BC Legislature from 1991-1996, where he was Opposition House Leader and a watchdog on a broad range of issues. He also gained experience in parliamentary procedure and legislative processes as Deputy Clerk of the Saskatchewan Legislature, and heldexecutive positions within Western Canadian resource industries. An award-winning writer and author, he is a Governor and Fellow of the Royal Canadian Geographical Society and previously served on the boards of the Ottawa Symphony Orchestra, the Great Canadian Theatre Company, the Parliamentary Centre, the Vancouver Aquarium and Marine Science Centre, and the Vancouver Art Gallery.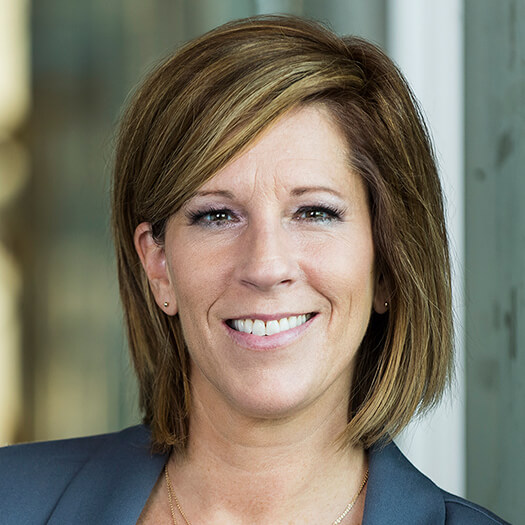 Isabelle Perreault
Isabelle is a business transformation and marketing executive with 20 years of experience. She has spent her career helping business leaders understand technological disruption and what they can do to survive and thrive in this new era of exponential change.
Isabelle is President and Founder of Differly, a boutique Digital Transformation consultancy based in Ottawa. Prior to that she launched and led one of the first Digital Transformation Practices in Canada with Stratford Managers and was head of Digital Strategy and Director of Marketing for the Ottawa Senators, NHL Hockey Club.
She is a Board Member of the Ottawa Youth Services Bureau Foundation as well as Boxing Canada and a past President of the International Association of Business Communicators, Ottawa Chapter. She is a member of Women in Communications and Technology and a Certified ScrumMaster®, member of the Scrum Alliance. Isabelle is also the mother of three young girls and a champion for women in tech and sports.
Ann Rosenfield
A multiple award winning non-profit professional with expertise in fundraising and nonprofit governance, Ann's experience includes work in both Canada and the US. She has taught nonprofit strategic planning, fundraising, and volunteer management at Georgian College for 8 years, and is one of only four people in Canada certified as a Master Trainer by the Association of Fundraising Professionals.
Sought after as conference speaker, Ann has spoken on philanthropy across Canada and internationally. She serves as a Mentor through the Association of Fundraising Professionals Inclusive Giving initiative. She has a strong understanding of the governance, financial, and legal regulatory requirements for running a charity.
Ann's MBA focused on NonProfit Management and she has completed the Institute for Corporate Directors Not For Profit Governance Program. She is also an active volunteer for Endeavour Volunteer Consulting, is the 2018 Chair for Association of Fundraising Professionals Congress, the largest fundraising conference in Canada, and recently served as Board Secretary for Rainbow Railroad. Currently Principal for Charitably Speaking, she's overseen major gifts, and personal and corporate giving for large organizations like CNIB, and small groups like the WoodGreen Foundation. She also serves as Editor for Hilborn Charity eNews, Canada's largest weekly charity sector professional publication.
Her work has won awards in five fundraising domains and she is proud to have led the acquisition of more than $100M in ongoing giving by networking, partnering, and building high-performance teams. In her spare time, she is a Supreme Gleaner for local fruit charity Not Far From The Tree.
Heather Scoffield
Heather Scoffield is an Ottawa-based economics columnist for the Star. She previously worked at The Canadian Press, where she spent almost 10 years as a social policy reporter and Ottawa bureau chief, and The Globe and Mail. Over the course of her 25-year career in journalism, she has covered monetary and fiscal policy, economics, trade policy, social policy, aboriginal affairs, environment and energy, and several different political parties. Heather has a Master's degree in journalism from the University of Western Ontario and a BA in international relations from York University. She lives in Gatineau, QC.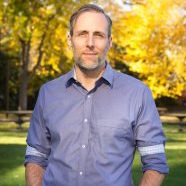 John Simpson
John Simpson holds a PhD (Alberta 2010) in philosophy based on research into rational behaviour using agent-based simulations. He is currently the Humanities & Social Sciences Specialist for Compute Canada and is leading development of a national strategy to engage these communities in High-Performance and Advanced Research Computing.
Relatedly, he is the Canadian Coordinator for Software Carpentry, a regular instructor at the Digital Humanities Summer Institute, and ex officio member of the Canadian Society for Digital Humanities Executive. Outside of academia he is a manipulator of strings on screens, in hands, and on ukulele and banjo fret boards.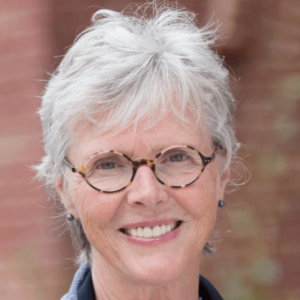 June Webber
As a PhD prepared sociologist, June Webber has focused her professional life on national and global policy, practice and leadership issues committed to values of social justice, equity and women's rightful place in society. She has over 35 years of experience in global health, development and leadership, many of those as a successful senior executive, researcher and consultant in education, health and development sectors in Canada and around the world. As a researcher and senior consultant, June works with a range of civil society, government and multilateral agencies to support program development and management, social and public policy development, strategic leadership and planning. June is passionate about supporting the next generation of young women, who she recognizes are well-placed to bring transformative socio-political change that establishes equitable leadership paradigms and strong voices in Canada and around the world.
Interested in using your expertise to contribute to the direction of Informed Opinions? Contact us, today.