Free Webinar

: 12 Essential Tips for Better Slide Decks with Shari Graydon
Our webinars are open to women and gender-diverse individuals only
Date: Thursday, 02 December 2021
Time: 1:00 – 2:00 pm EST (FULL) or 3:00 – 4:00 pm EST (Spots still available)
Informed Opinions is a charitable organization committed to amplifying the voices of women and gender-diverse people. All revenues from our workshops are invested in future training, research and resources.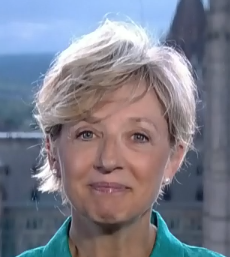 Have you ever sat through an entire presentation and not been able to recall a thing you learned 10 minutes after it finished?
Or attended a presentation you were itching to leave?
Even when you're a strong public speaker, you can easily lose your audience if your PowerPoint competes with, as opposed to aids your presentation.
With virtual meetings becoming the norm, it's now more important than ever to know how to put together visually appealing slide decks that get your message across. 
In our free hour-long webinar, we'll provide practical take-aways to help attendees significantly improve both the engagement value of their slide decks and the audiences' retention of their message. 
Leave our webinar knowing:
how to reduce your text and increase your visuals 
how to find the perfect visual to enhance your message
what kinds of visuals distract and confuse
and so much more.
To register for the 3:00 – 4:00 pm EST webinar, click here

Sign up to be notified of additional upcoming workshops, clinics and master classes 
Looking for customized training? We provide a range of tailored workshops to suit the needs of any organisation. A list of all our offerings can be found here.