Increase your Ability to Persuade with Shari Graydon 
Our workshops are open to women and gender-diverse individuals only
Informed Opinions is a charitable organization committed to amplifying underrepresented voices. All workshop revenues are invested in future training, research and resources.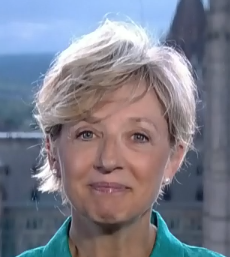 Are you a team leader, looking to motivate your staff and improve work performance? 
Are you an employee looking to build stronger relationships with your colleagues?
Our effectiveness in professional situations often depends on our ability to convince others to approve our proposal, adopt our approach, or think or act differently. But most of us are never taught the principles of persuasive communication. This interactive workshop series shares research-proven strategies that participants can deploy deliberately to achieve their goals, and the opportunity to test their approach in a safe and supportive environment. 
You'll leave this workshop with:
✔️  A list of tactics you can utilize to help you build stronger relationships at work. 
✔️  Concrete strategies to help you increase your credibility. 
✔️ A worksheet to help you craft persuasive messages and communicate it through the appropriate channel(s). 
✔️ The opportunity to test out strategies and get immediate feedback from other participants and Shari Graydon.
Receive up to 50% off if you're an employee of an NGO with 10 or fewer employees, self-employed or a student.
Limited availability: Book your spot today! To ensure we can provide workshop attendees with personalized feedback and an interactive learning experience, we limit our workshop to 10 attendees. 
Have questions about this workshop? Email us at info@informedopinions.org 
Don't just take our word for it. Here's what past workshop participants have to say:
"All information presented and shared was useful. I appreciated the opportunity to both share and learn from other participants during the staged persuasive approaches to the workshops."
"Would highly recommend Informed Opinions to my colleagues and friends. I appreciate how applied and practical the workshops are. I have now taken two, and both times I have left with clear strategies to improve my written and oral communication."
Sign up to be notified of additional upcoming workshops and master classes. 
Looking for customized training? We provide a range of tailored workshops to suit the needs of any organisation. A list of all our offerings can be found here.