NEW!

Storytelling to Increase your Impact with Shari Graydon 

ONLY 3 SPOTS LEFT!
Our workshops are open to women and gender-diverse individuals only
Informed Opinions is a charitable organization committed to amplifying underrepresented voices. All workshop revenues are invested in future training, research and resources.
Date: October 18, 20, and 22
Time: 12:00 – 1:15 pm EDT + 15 minutes of homework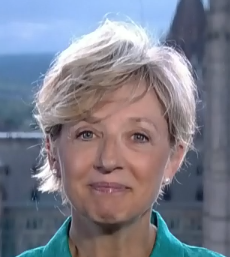 Told well, stories can make both you and your presentations more memorable, persuasive and impactful. This workshop series offers insights on how to develop your ability to remember and share stories in ways that increase your effectiveness as a communicator.
You will learn why stories are so powerful; how to identify stories from your own lives that will be relevant to the audiences you wish to engage; and how to craft and deliver stories to achieve the perfect balance of meaning and economy.
Receive up to 50% off if you're an employee of an NGO with 10 or less employees, self-employed or a student.
Limited availability: Book your spot today! To ensure we can provide workshop attendees with personalized feedback and an interactive learning experience, we limit our workshop to 10 attendees. 
Have questions about this workshop? Email us at info@informedopinions.org 
Other workshops available in the Fall:
Sign up to be notified of additional upcoming workshops, clinics and master classes. 
Looking for customized training? We provide a range of tailored workshops to suit the needs of any organisation. A list of all our offerings can be found here.