Write Compelling Commentary with Shari Graydon
Our workshops are open to women and gender-diverse individuals only
Informed Opinions is a charitable organization committed to amplifying underrepresented voices. All workshop revenues are invested in future training, research and resources.
Date: November 16 and 18
Time: 12:00 – 2:00 pm EST + 15 minutes of homework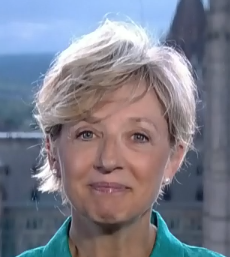 Do you have important research or knowledge the public should know about?
Do you work for a non-profit and have a cause to advocate for?
Join our workshop to learn and apply proven strategies to enhance your ability to engage and persuade the public through written commentary. We'll walk you through the entire process from writing an op ed (commentary) to submitting it to a publication. Get concrete feedback on an idea you'd like to develop into a publishable op ed, and the elements we know make a difference.
Shari Graydon has spent more than 25 years shamelessly exploiting media to draw attention to issues she knows and cares about. She's a former newspaper columnist, TV producer and commentator for CBC radio and TV.
You'll leave this workshop with: 
✔️ The ability to own and articulate your authority as an expert (through recognizing and addressing the entrenched undervaluing of women's expertise by both society and women themselves);
✔️ An understanding of the essential elements and format of newspaper commentaries, including how to build a concise, persuasive and accessible argument that is likely to engage a lay audience;
✔️ The knowledge on how to increase your publication prospects by linking your expertise to the news and enhancing the relevancy and timeliness of your knowledge.
Receive up to 50% off if you're an employee of an NGO with 10 or fewer employees, self-employed or a student.
Limited availability: Book your spot today! To ensure we can provide workshop attendees with personalized feedback and an interactive learning experience, we limit our workshop to 10 attendees. 
Have questions about this workshop? Email us at info@informedopinions.org 
Other workshop available in the Fall:
Sign up to be notified of additional upcoming workshops, clinics and master classes. 
Looking for customized training? We provide a range of tailored workshops to suit the needs of any organisation. A list of all our offerings can be found here.