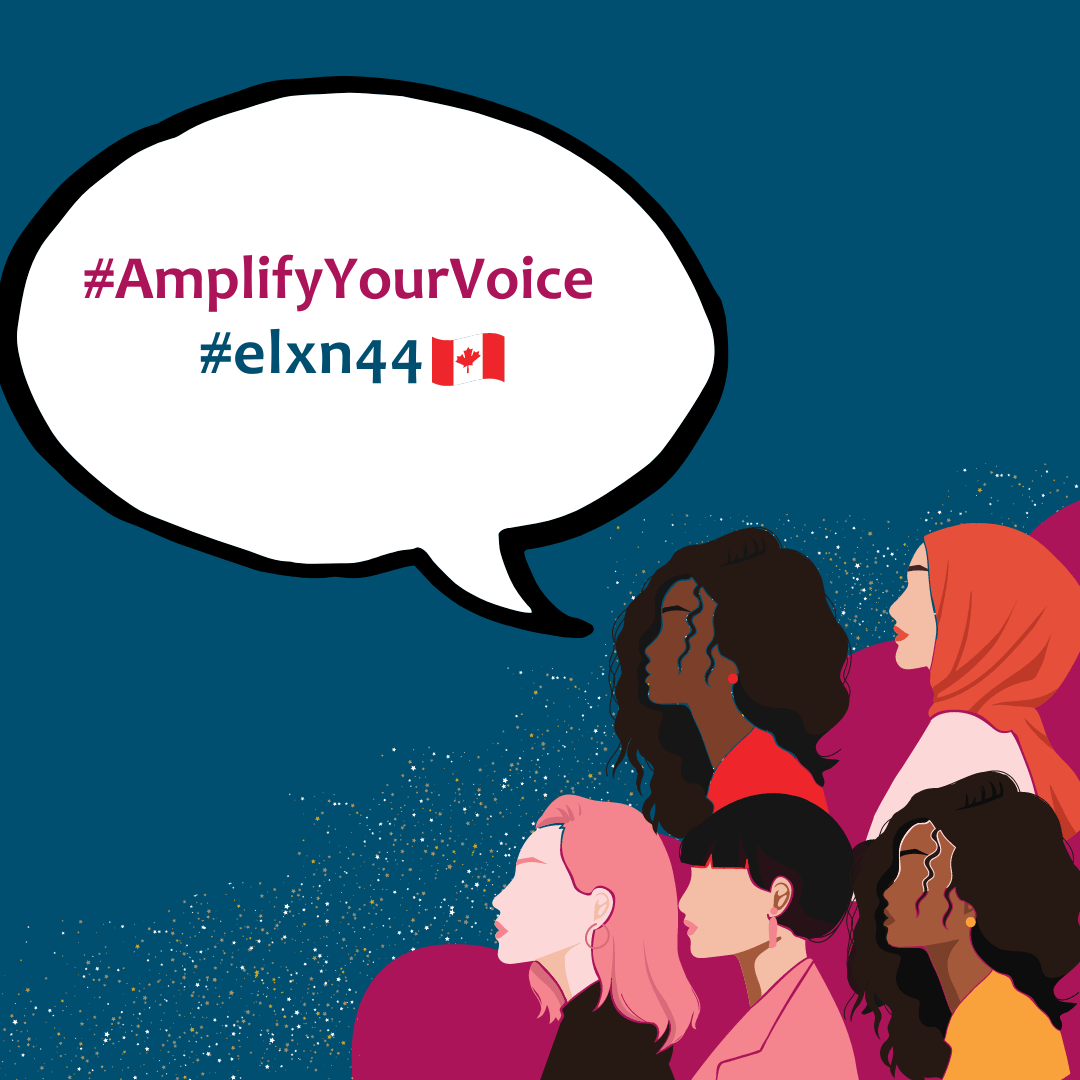 With the federal election called, political engagement is more important than ever. To ensure that the issues that matter to you are on political agendas, they must be heard. 
Now is an excellent time for you to advocate for what's important, advance policies and help increase funding for meaningful objectives. 
Here is a list of actions everyone can take to amplify their voice during the 2021 election. 
Write a letter to the editor to comment on stories you see on the news platforms you read
Letters to the Editor are an excellent way to increase your advocacy efforts and a good alternative if you don't have time to write a polished 700-word commentary. The letters sections of most newspapers are extremely well-read. The advantage of writing them is they can help you reach a larger audience, provide you with the opportunity to bring up information or concerns that are not addressed in an article, and create the impression that the issue has a substantial audience supporting or opposing it. 
Check their submission and publication guidelines online or in the paper. Write to the length requested or expect to be edited or ignored altogether.
For example, The Globe and Mail welcomes letters on any subject but reserves the right to condense and edit them. Brevity counts. Include your name, address and daytime phone number. Try to keep letters to fewer than 150 words. To submit a letter by email, contact letters@globeandmail.com
Email or send a letter to your Member of Parliament (MP)
Writing to your MP is an effective way to urge them to take action. If your concerns haven't already been raised with your MP, writing to them can ensure they are aware of the issue(s) affecting you or your community, and even help increase the profile of an issue, if others have written about the same thing. 
Click here to find your MP and their contact information 
Visit the parties' websites, ask questions and flag issues important to you
There is no better way to advocate than to vote for a party which is aligned with a cause you care about. Explore political parties' stance on issues by visiting their website. If you have questions or concerns, write to them about it and/or bring it up during a local live debate event. 
Utilize social media to amplify the issues you care about 
If you have a Twitter account, you can follow topics related to issues you care about. The #elxn44 and #CdnPoli hashtags are ones to follow for the latest election news. Be sure to also follow your favourite non-profits and help them spread their message by sharing their posts. 
Write a post to raise awareness to an issue you care about or a concern you have about a party's political agenda. When you do, use the appropriate hashtags to gain more traction and tag the political party leader or leaders you're addressing. 
Here is a list of hashtags related to gender equity issues and equal representation you can include and/or follow: 
#DiversifyYourSources
#canfem
#DoneWaiting
#EqualRights
#feminist
#feminism
#feminista
#GenderEquality
#GenderEquity
#GenderJusticeNow
#HumanRights
#IntersectionalFeminism
#MMIWG
#WomensRights

Here are Twitter handles for the party leaders as well as their parties:
@JustinTrudeau, @liberal_party