Insider

Strategies to Become a Go-To Media Source with Journalist Jacky Habib

(Online) 

Date: June 6 & 8
Time: 12:00 – 2:00 pm Eastern

Homework will be assigned and due before the second session.
Our workshops are open to women and gender-diverse individuals only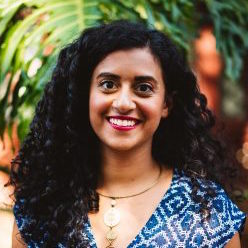 Do you want to attract media exposure for your organization?
Are you looking to position yourself as an expert in your industry or field? 
Journalists are always looking for story ideas and people with informed opinions to weigh in on breaking news and current affairs. Become a go-to expert for journalists to help others understand the issues you care about, shift conversations and perspectives, and build authority in your field.
This interactive two-part workshop provides an overview of the terrain from a journalist's perspective, including what reporters and producers are looking for and how they find sources. Register for our workshop and get insider knowledge directly from journalist Jacky Habib, whose work can be found in CBC, The National Post and more.
Facilitator and journalist Jacky Habib's work focuses on humanitarian issues, social justice, and women's rights. She's reported from a dozen countries on issues including the famine in Ethiopia, refugee policy in Uganda, and the state of emergency with regard to sexual violence in Sierra Leone.  In addition to being a journalist, she is also a consultant supporting non-profits with their advocacy campaigns and the founder of News Lens Travel, a social enterprise that provides media training to marginalized youth, featuring local creatives and storytellers.
You'll leave this workshop with:
✔️ Actionable tips to help you attract media attention – even when you're not pitching.
✔️ Insight into the best way to reach journalists (hint: it's not just email).
✔️ Knowledge of what journalists are looking for and how to position yourself as an expert in your field.
✔️ Personalized feedback on your pitch to use as a template.
✔️ Best-practices for developing your own media list.
Receive up to 50% off if you're an employee of an NGO with 10 or fewer employees, self-employed or a student (discounts already applied in dropdown menu below).
Here's what past workshop participants have to say: 
"This workshop was eminently practical and hands on – Jacky walks you through all the insider steps, structure, and tips to get your voice out there. I left not just with the contacts and pitch I needed, but also the confidence from learning from other wonderful women."
– Suzanne Chew, PhD candidate in environmental decision-making
"The content was well defined and easy-to-follow for people with little previous media exposure. Jacky is a smart facilitator with the exact knowledge needed to provide attendees with direction to get their first ever media exposure."
– Najmus Saltanat, P.Eng, energy sector
Have questions about this workshop? Email us at info@informedopinions.org
Informed Opinions is a charitable organization committed to amplifying underrepresented voices. All workshop revenues are invested in future training, research and resources.
Sign up to be notified of additional upcoming workshops, clinics and master classes.
Looking for customized training? We provide a range of tailored workshops to suit the needs of any organisation. A list of all our offerings can be found here.