Develop your Media Interview Skills with Journalist Jacky Habib

(Online) – ONLY 3 SPOTS LEFT!
Date: February 28 and March 2
Time: 12:00-2:00 pm Eastern
Homework will be assigned and due before the second session.
Our workshops are open to women and gender-diverse individuals only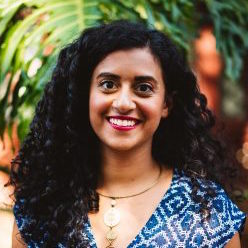 Do you feel hesitant about speaking to media?
Are you afraid of saying the wrong thing or being misquoted?  
Get the tools you need to take control and stay on message. You'll gain the confidence to turn media interviews into education and advocacy opportunities focusing on issues you know and care about.
Facilitator Jacky Habib is a freelance journalist with over a decade of experience reporting on social justice issues. Her work has been featured in CBC, Canadian National Film Board, National Post and many others. She is also a media trainer, and in addition to delivering the "Develop your Media Skills" workshop, she also developed and regularly facilitates our "Insider Strategies for Becoming a Go-To Media Source" workshop.
Participants will have the opportunity to do a mock interview and receive personalized feedback. You'll leave this workshop with: 
✔️ Strategies to help you prevent being misquoted, answer difficult questions and respond to inaccurate statements made by journalists
✔️ A solid understanding of what reporters are looking for so you can prepare for different kinds of interviews (print/broadcast, friendly/hostile, long/short, live/taped)
✔️ Insight into how to craft concise and quotable key messages
✔️ The skills to bridge from media questions to your key messages
✔️ Tools to help you translate abstract issues into engaging content
Receive up to 50% off if you're an employee of an organization with 10 or fewer employees, self-employed or a student (discounts already applied in the dropdown menu below).
Have questions about this workshop? Email us at info@informedopinions.org 
Informed Opinions is a charitable organization committed to amplifying underrepresented voices. All workshop revenues are invested in future training, research and resources.
Sign up to be notified of additional upcoming workshops, clinics and master classes. 
Looking for customized training? We provide a range of tailored workshops to suit the needs of any organisation. A list of all our offerings can be found here.