Impact of Online Abuse 
We're documenting the real life impacts of online hate. As of August 8, 2022, 278 respondents filled out our anonymous #ToxicHush survey. Below is the data from a few of the questions.
When survey respondents were asked if they experienced and/or noticed an increase in online harassment, abuse or hate since 2020, they answered: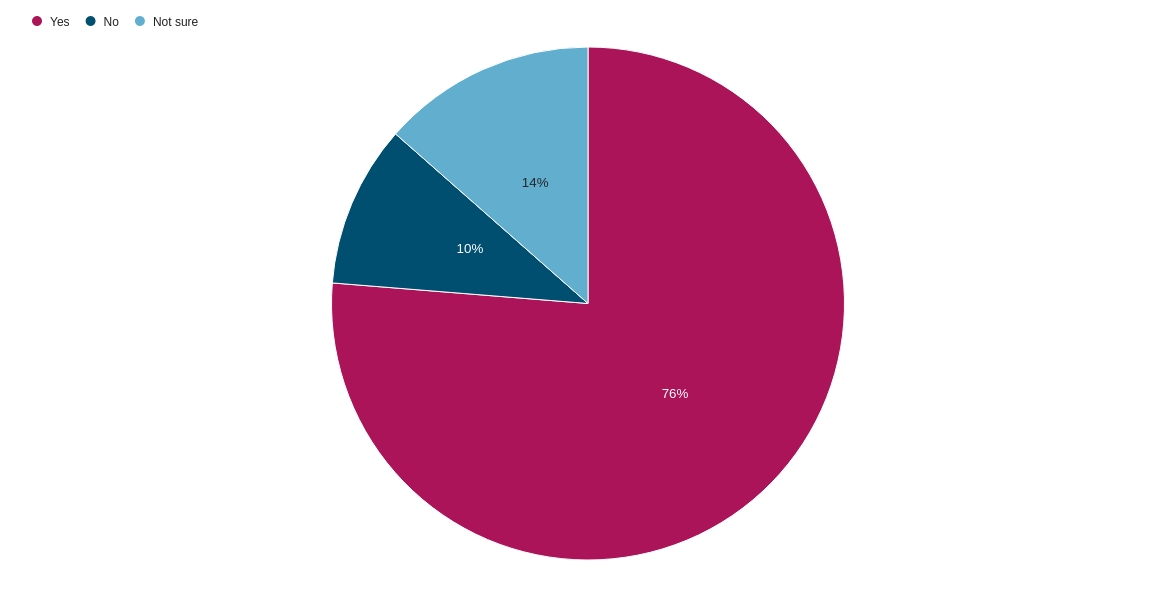 Those who responded to the survey are on social media for one or more of the following reasons: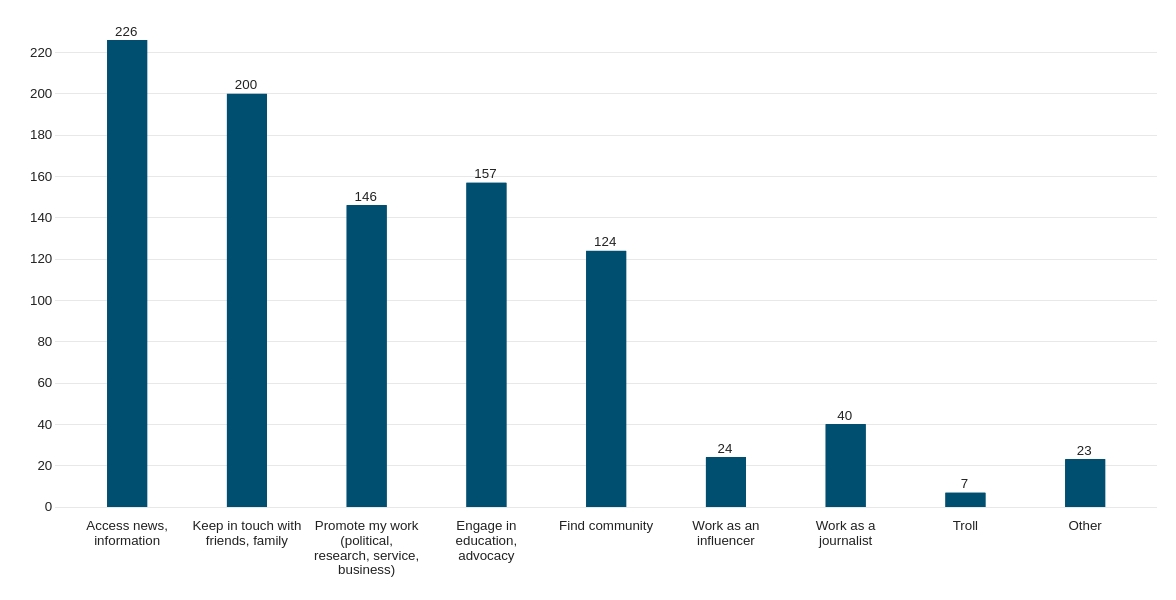 For those who reported experiencing online hate, they faced the abuse on: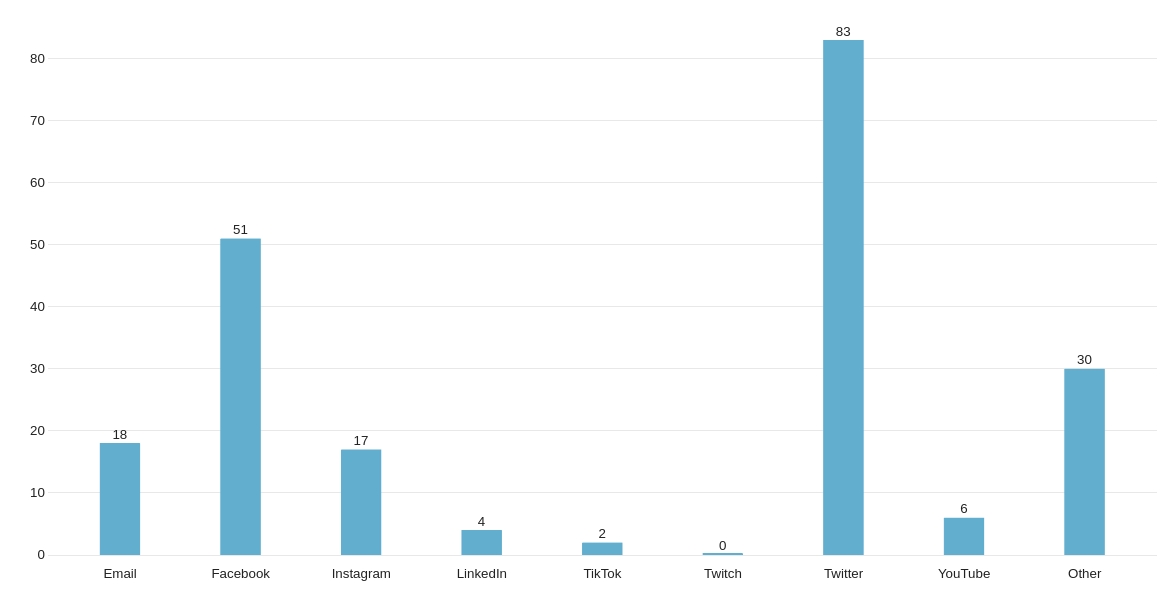 For those who reported experiencing online hate, the nature of the abuse they faced was: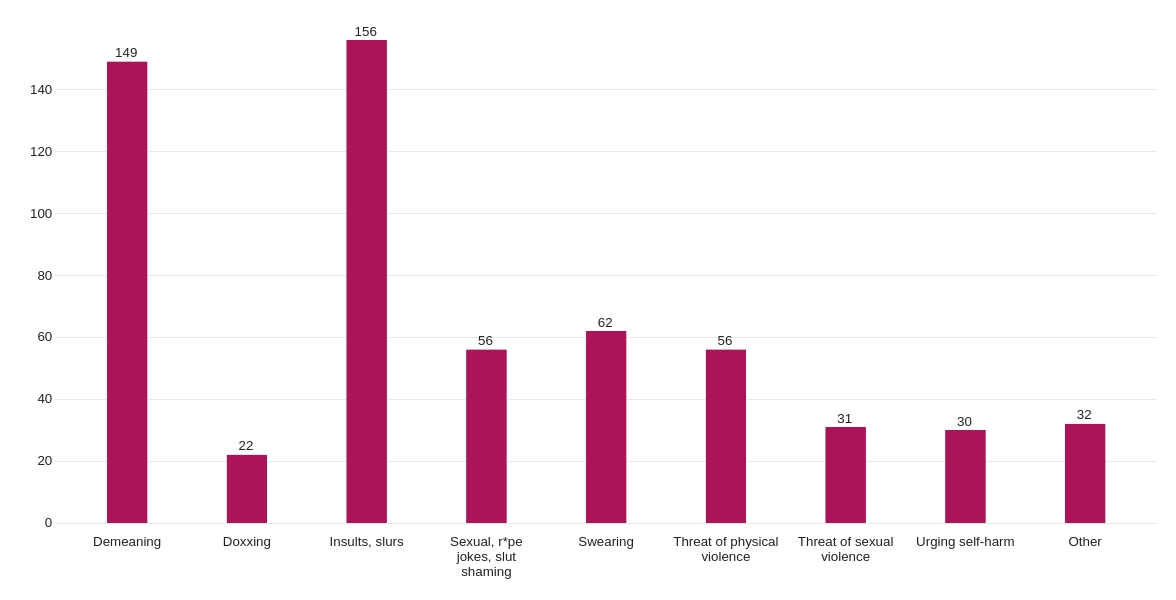 For those who reported experiencing online hate, as a result of the abuse they: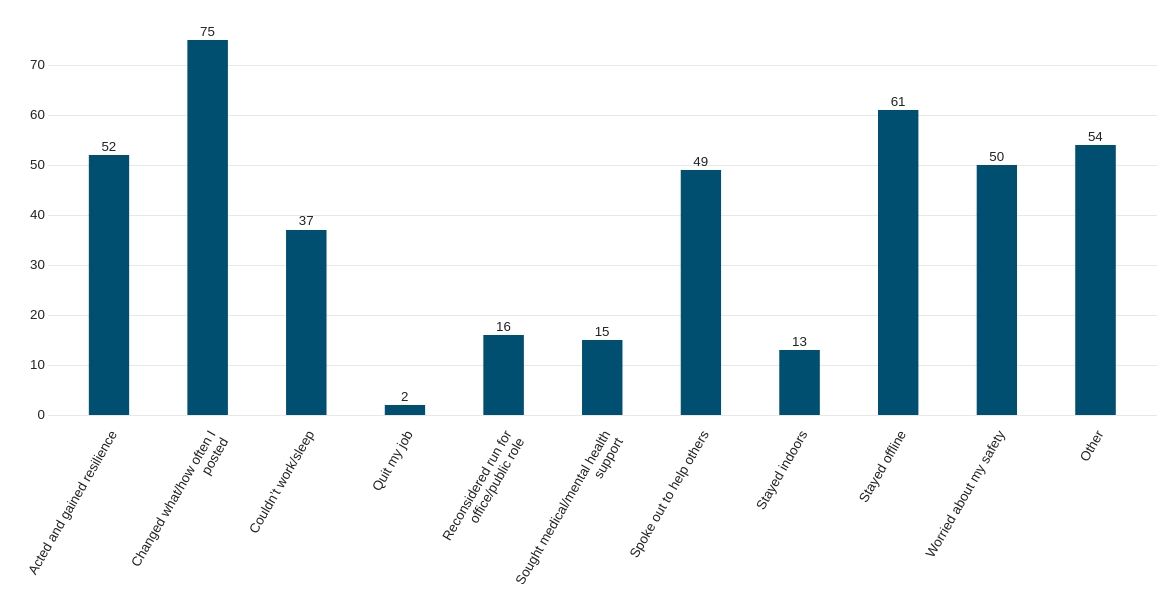 One person's experience is easy to dismiss. But, data shared by many paints a powerful picture that's impossible to ignore. Sign up to receive updates about the data collected through this survey.
Have you experienced online abuse? Have your say and be part of the movement to END the #ToxicHush. Take action now.
---
Your Privacy is Important to Us. 
This survey and the VIRO (Virtual Incident Reporting Operation) app (currently in development) are key elements of Informed Opinions' Toxic Hush campaign to fight online abuse by:
Collecting compelling evidence of the devastating impact of online hate;

Producing and disseminating powerful resources documenting its devastating impact;

Equipping citizens with the understanding and evidence to demand platform accountability;

Helping to inform government efforts to make platforms accountable 
In the process of collecting evidence of online abuse, we are NOT gathering identifying data (no names or contact information of any kind).