Online – Master Class: Presentation Skills to Enhance your Impact with Shari Graydon
Date: Every Friday starting October 21 to December 9
Time: 12:00-1:00 Eastern
Our master class is open to women and gender-diverse individuals only
Informed Opinions is a charitable organization committed to amplifying underrepresented voices. All workshop revenues are invested in future training, research and resources.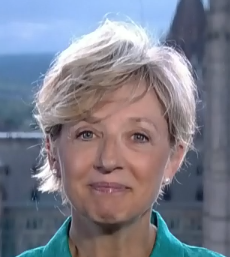 What elements help a speaker compel audiences to listen and act? This master class identifies and unpacks the particular skills that convey presence, offering participants concrete tools and recommended strategies to help them connect with audiences in ways that deepen relationships and deliver lasting impressions. It covers what's required to show up authentically, overcome reliance on written script, craft and integrate stories, and master the aspects of vocal and physical delivery that support all of the above.
The eight-week format is designed to give participants the opportunity to adapt and apply tried and true tools and strategies to their own communication contexts. The master class includes video-recording and customized feedback to cement learning, and the group size is limited to optimize individual feedback.
You'll leave this master class with: 
✅  Knowledge of how to strategically frame your presentation so your audience is engaged right from the start and compelled to act at the end;
✅  An understanding of strategic communication principles that enable you to tailor your content for specific audiences;
✅  Tools to enhance your vocal delivery and body language;
✅  An appreciation of why and how to incorporate stories into any presentation, including strategies to help you identify, hone and deliver them;
✅  Rehearsal strategies to support you in avoiding reliance on reading a script; and
✅  Perceptive and constructive feedback on how to build on your existing strengths to become even more dynamic and effective.
Receive up to 37% off if you're an employee of an NGO with 10 or fewer employees, self-employed or a student.
What past participants have to say: 
"Shari Graydon's workshop was chock full of practical advice for women on how to stand in their power and speak up. Proving the wisdom in her message, attendees universally said, 'this was exactly what I needed right now.'" – Betty-Ann Heggie, Founder, Womentorship Program, Edwards School of Business, University of Saskatchewan
"So much incredibly valuable content… presented in a consistently compelling, kind, inclusive and enjoyable way." – Jess Hadley, Forte Law
Sign up to be notified of additional upcoming workshops, clinics and master classes 
Looking for customized training? We provide a range of tailored workshops to suit the needs of any organisation. A list of all our offerings can be found here.