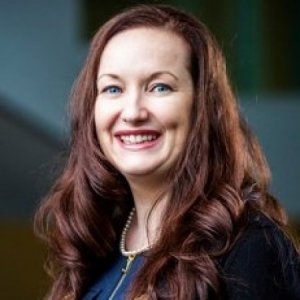 Dr. Leanne Keddie
Assistant Professor, Carleton University
Expert in Sustainability Accounting and Corporate Governance. I study how executives get paid bonuses based on sustainability goals. I also examine the board of directors and institutional investors as they relate to sustainability/CSR issues.
CSR, executive compensation, sustainability, institutional investors, ESG, bonus plans, sustainability, corporate governance, boards of directors, compensation committees.
A brief video highlighting Leanne Keddie's research into corporate social responsibility bonuses in senior executive bonus plans.
The time is now for companies to emphasize sustainability
TC Energy decarbonization response to Keystone setback unlikely to sway ESG investors
(Non) coverage of sustainability within the French professional accounting education program
by Boulianne, E., Keddie, S.L., Postaire, M.
Published by Sustainability Accounting, Management and Policy Journal
June 15, 2018
This study seeks to identify how professional accountants in France are educated in sustainability; we examine the French accounting programs in regard to sustainability accounting education recommendations. We note an interesting paradox in the French context: while the government requires the reporting and auditing of corporate sustainability information, we find that sustainability is not greatly present in the government-funded French accounting education program. We determine that the government's power in setting the education agenda combined with its budget restrictions and ability to defer responsibility to other parties has resulted in this paradox in the French setting.
URL: https://www.emeraldinsight.com/doi/abs/10.1108/SAMPJ-09-2017-0119?journalCode=sampj
Where is Sustainability within the Canadian CPA Education Program?
by Boulianne, Emilio & Keddie, S. Leanne
Published by Advances in Environmental Accounting & Management, Volume 7, p. 71-112
April 1, 2018
This study explores how Canadian CPAs (Chartered Professional Accountants) are trained in sustainability. The main research questions are: What place should sustainability take in the accounting program? What place does sustainability occupy in the CPA accounting program? And, over time, has sustainability gained or lost ground within the Canadian professional accounting education program?
URL: https://www.emeraldinsight.com/doi/abs/10.1108/S1479-359820180000007004
Biography
Leanne Keddie obtained her undergraduate degree in Business from Mount Allison University, her Master in Business Administration (MBA) from McMaster University. She is also a Chartered Professional Accountant (CPA, CMA) with a particular focus and passion for management accounting. She completed her PhD in Accounting at Concordia University and currently works as an Assistant Professor of Accounting at Carleton University.
Her work experience includes commercial finance, private company business valuation and work in the accounting education sector most recently with CPA Canada. Her research currently investigates sustainability and corporate governance. Specifically, she is examining the use of sustainability/corporate social responsibility (CSR) goals in executive compensation packages and how these affect sustainability/CSR performance of the firms.
Recognition/Reconnaissance
Bertram Scholar | Professional
Awarded by the Canadian Foundation for Governance Research
Public Scholar | Professional
2017-2018
Additional Titles and Affiliations