Rob Carrick discusses with Lisa Taylor, president of Challenge Factory, the best approaches for working past age 65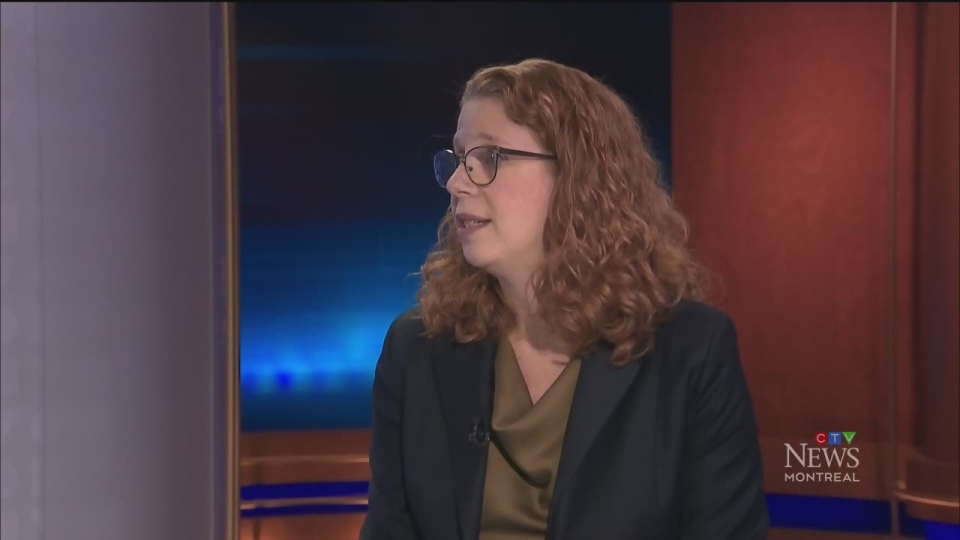 I'm not done yet: why companies shouldn't push Boomers into retirement
Roundtable led by Conrad Black and Denise Donlon
Zoomer Media, January 21, 2014Television
URL: http://www.thezoomertv.com/videos/work/
Unscripted roundtable discussion about trends in work, longevity and the aging workforce. Discussed employment, entrepreneurship and demographics in front of a live audience.
Canadians are working longer and retiring later
New career Opportunities from COVID-19
Companies Tap Alumni for New Business and New Employees
Challenge Factory
September 1, 2020
978-1777228415
"A fantastic quest and one that every Canadian can support. It's a win-win for Veterans, Employers, and Canada." - Tony Chapman, Brand Strategist, Host of Chatter That Matters Podcast
"Whether you are considering hiring military members or Veterans, are curious about what military training brings to the workforce, or need a just-in-time guide before an interview, The Canadian Guide to Hiring Veterans is reliable and well-informed, having brought together a vast amount of knowledge and experience about Veteran hiring in Canada." - Jennifer Quesnel, Engagements and Partnerships, Department of National Defence
"This book is a go-to to understand the extremely talented and resourceful Veteran workforce and get the most out of your time and theirs. You will use it again and again." - Bob Berube, Operations & Corporate Services, Scotiabank
"Veterans at heart are servant leaders. Whether they are leading their own business or contributing to the success of another, their curious, innovative, and collaborative nature is an asset to any organization. This guide does the important work of breaking down the stereotypes and barriers to accessing this pool of talented Canadians in an easy to use format. Thank you!" - Kathleen Kilgour, Senior Program Manager, Prince's Trust Canada: Operation Entrepreneur
Veterans form one of Canada's most adaptable, versatile, and hidden talent pools. They're also looking for work by the thousands. This is a vital opportunity that can help employers of all stripes meet their organizational needs in today's challenging and changing world of work.
The Canadian Guide to Hiring Veterans is designed to help organizations that have limited human resources and recruitment capacity build strong, resilient teams that include Veterans who are skilled and ready to fill labour or skills shortages. This easy-to-use resource offers: 1) practical, reusable tools for finding, hiring, and retaining Veterans (including a hiring checklist, interview guide, onboarding framework, and more); 2) myth-busting research about Veterans in the civilian workforce; and, 3) additional resources compiled in one convenient place for connecting with Veterans, job services, and other human resources tools.
The second important purpose of this Guide is to help destigmatize Veterans both in and outside the workplace, and to clarify exactly why they make such a valuable yet hidden talent pool and recruitment source in Canada. Drawing on Challenge Factory's ground-breaking national research about employer hiring biases and the unique working style of Veterans, this Guide explores perceptions about Veterans in the civilian workforce, why employers in need of talent and Veteran jobseekers are missing each other, and lessons that can be learned from existing Veteran hiring programs.
CERIC
January 23, 2017
978-1988066172
This Playbook identifies 40+ low-cost tips, activities and actions that small business can take right now (some in only 10 minutes a day) to attract, engage and retain staff. Written in an innovative "travel guide" format, author Lisa Taylor, includes special sections on new graduates, the aging workforce and family enterprises, and provides planning templates and links to unique resources. The Playbook, published by the Canadian Education and Research Institute for Counselling (CERIC), also features research, facts and statistics that shed new light on Canada's small business economy and workforce.
For most businesses, upwards of 70% of operating budgets is spent on people. If the relationship you have with your workforce is both your most significant risk and your greatest competitive opportunity, how do you make the most from this investment?
Career management - even for the smallest of small- and medium-sized enterprises (SMEs) - offers a strategic lever for stronger company performance. Indeed, career management affects more than just employee satisfaction and loyalty. It drives better customer service, faster identification of ways to improve business operations and increased opportunity for growth - for staff as well as for your business.
If as a small business owner or manager, you worry about any of the following, this Playbook is for you:
Engaging and retaining employees
Finding the right talent and recruitment
Developing new leadership candidates and managers
Providing career development for employees with limited opportunities for promotion
Compensating and rewarding employees
The Playbook will show you how to address your most critical employee challenges while still managing cash flow and the workload demands of the business. The Playbook also debunks common misconceptions such as small organizations with flat organizational structures and limited resources can't establish good career practices. You will learn how career management is a high-value, high-return, low-risk business lever that will retain your employees - and grow your business.
University of Toronto Press - Rotman Imprint
April 30, 2019
1487500823
The definitive guide to maximizing workforce value, The Talent Revolution exposes work-life longevity as the most influential driver transforming today's workplace – a competitive edge for organizations smart enough to capitalize on it.
This is a first – a book that positions older workers as revolutionaries and reveals how organizations that engage employees across all life stages will outperform their competitors. With clarity and specificity, it describes new models, debunks commonly held myths about older workers, demolishes justifications for traditional structures and attitudes, and builds the case for a reset that will help smart companies profit from their intergenerational workforce.
Through case studies, metrics, strategies, and tactics, The Talent Revolution explores the impact of workforce demographics on the future of work and provides new, actionable strategies for turning an aging workforce into a competitive advantage.
Revolutions, Demographics and Legacy Careers
Published by CERIC
December 1, 2014
Journal for Career Development Professionals. Article begins on Page 11.
Biography
As President of Challenge Factory and the Centre for Career Innovation, Lisa Taylor offers a dynamic perspective on the Future of Work and how demographics, the freelance economy and new market dynamics present opportunities to gain strategic advantage.
Lisa is the author of "Retain and Gain: Career Management for Small Business" and "Retain and Gain: Career Management for Non-Profits and Charities, two sector-specific playbooks chock full of low-cost and no-cost activities for managers. Her third book, the Talent Revolution: Longevity and the Future of Work is published by University of Toronto Press - Rotman Imprint (2019).
With an MBA in Strategic Management and Public Administration from the Schulich School of Business at York University, Lisa held progressive roles at Deloitte and Hewlett-Packard. In 2014, Lisa was recognized by the Urban Land Institute as one of Canada's Top 100 Women for her work in the areas of leadership, employment and city building.
Lisa is a Canadian Special Operations Forces Regiment Association Board Member and completed two terms on the Dean's Advisory Council, The G. Raymond Chang School of Continuing Education at Ryerson University. Lisa sits on the Board of Directors for CERIC, and organization committed to enhancing the social and economic well-being of Canadians through career development research and education. She is a member of the Canadian Council of Career Development Associations (CCCD) Standards and Guidelines stakeholder committee and a member of Team Canada for the 2019 International Centre for Career Development and Public Policy symposium in Norway.
Lisa is a sought-after expert, speaker and columnist. Her clients rely on her invaluable insights and real-world know-how. Lisa's expertise is widely recognized in the Globe & Mail, the Wall Street Journal, CBC, TVO and other major outlets.
Recognition/Reconnaissance
Top 100 Women in Canada | Professional
Recognized by Women in Leadership, part of the Urban Land Institute. Top 100 Women in Canada for leadership in employee and community building.
Outstanding Career Leader of the Year | Professional
Top award given by Career Professionals of Canada to a single leader from the field who has influenced the sector. Peer evaluated.
Additional Titles and Affiliations
Board Member, Canadian Special Operations Regiment Association
Past Talks
The Uberfication of Careers
Cannexus 2017
Ottawa, ON, January 23, 2017
Legacy Careers and Canada's Demographic Opportunity
Canadian Association of Gerontologists National Conference
Vancouver, BC, November 20, 2012
Global Workplace Demographic Trends
Encore.org Conference
San Francisco, CA, January 18, 2016
Fixing Your Broken Talent Escalators
Workforce OneStop, Conference Board of Canada
Toronto Ontario, April 9, 2013