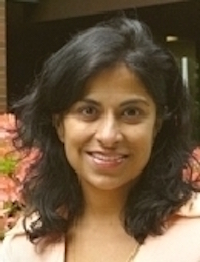 Professor Maneesha Deckha studies animal law and is a professor at the University of Victoria. In this video she explains that the laws that we have regarding animals are outdated, and do not reflect modern cultural norms and values. She also describes her research into our lacking animal cruelty laws. If you are experiencing problems with the audio in this video, go to http://youtu.be/eSsTngz3eCY. Learn more at http://www.uvic.ca/research View more video profiles: http://www.bit.ly/uvicresearchprofiles University of Victoria: http://www.uvic.ca/ University of Victoria's Channel on YouTube: https://www.youtube.com/UVic
Critical race theory and postcolonial feminism have highlighted how our identities form at the intersections of a multitude of social and biological factors, including race, class, culture, sexuality, gender, ability, and species. An intersectional analysis of oppression insists on highlighting how these factors interact to create and contest existing distributions of social and political power, including exploitation of animals. How can an intersectional approach to animal law enrich our analysis of exploitation and foster more effective coalitional advocacy? Professor Deckha and Professor Kim will discuss theories of intersectionality and apply them to topical issues in animal law, including the movement for animal personhood, campaigns against live animal markets, and the Michael Vick dogfighting case. Speakers: Claire Jean Kim, associate professor of political science, School of Social Sciences, University of California -- Irvine Maneesha Deckha, associate professor, University of Victoria Faculty of Law Moderator: Matthew Liebman, senior staff attorney, Animal Legal Defense Fund Presented by the Center for Animal Law Studies and ALDF.
/A News coverage of a memorial service for Bandit, the three month old puppy who was beaten to death in a Victoria motel room on January 1st. Also coverage of a dog walk in support of Bandit and to condemn the killings of 100 sled dogs near Whistler last April. And Stephen Andrew chats with Maneesha Deckha from the UVic Faculty of Law about animal cruelty and the laws surrounding it.
Q & A: Should your pet dog get legal status?
National Post, February 4, 2015Online
URL: http://news.nationalpost.com/news/canada/q-a-should-your-pet-get-legal-status
Maneesha Deckha is an associate professor of law at the University of Victoria. She does not have a pet, but she is animal law scholar and wrote a commentary for the Victoria Times-Colonist newspaper that argued, in the wake of the slaughter of 100 sled dogs in Whistler, B.C., that man's furry best friends should get legal status in a court of law. The Post's Joe O'Connor spoke to her at her office on Friday.
Open letter to Parliament: Amend C-51 or kill it
Maneesha Deckha: Physician-assisted death is an equality issue
Vulnerability, Equality, and Animals
Published by Canadian Journal of Women and the Law
Welfarist and Imperial: The Contributions of Anticruelty Laws to Civilizational Discourse
Published by American Quarterly
Recasting Our "Wild" Neighbours: Toward an Egalitarian Legal Approach to Urban Wildlife Conflicts
Published by UBC Law Review
Initiating a Non-Anthropocentric Jurisprudence: The Rule of Law and Animal Vulnerability under a Property Paradigm
Published by Alberta Law Review
Biography
Maneesha Deckha is Professor at the Faculty of Law, University of Victoria. Her research and teaching interests include animal law, critical animal studies, feminist analysis of law, postcolonial legal studies, reproductive rights, health law and bioethics. Her work has been published in Canada and internationally in legal and interdisciplinary venues including the McGill Law Journal, Harvard Journal of Gender and Law, American Quarterly, Ethics & The Environment, Hypatia, and Sexualities. She has also contributed to several anthologies relating to feminism, cultural pluralism and health law and policy, and is the recipient of grants from the Canadian Institutes of Health Research, the Social Sciences and Humanities Research Council, and the Canada-U.S. Fulbright Program. In 2008, Deckha held the Fulbright Visiting Chair in Law & Society at New York University. In July 2016, she was appointed Lansdowne Chair in Law at the University of Victoria.
Recognition/Reconnaissance
Terry Wuester Master Teaching Award | Professional
shared – awarded by the graduating class, 2005
Lansdowne Chair in Law | Professional
Research Chair at the Faculty of Law, 2016
Animal and Society Course Award | Professional
Humane Society of the United States: $1,500, 2006
Additional Titles and Affiliations
Law Society of Upper Canada : Member
Research Grants
Standard Research Grant
Organization: Social Sciences and Humanities Research Council ("SSHRC")
Grant amount: 68026
Details:
"Animals, Culture and Horizons of Justice: Toward A Postcolonial Feminist Approach to Rethinking the Legal Status of Nonhuman Animals," 2010-2013
Murray and Anne Fraser Endowment
Organization: University of Victoria Faculty of Law
Grant amount: 4500
Details:
"Substantive equality, physician-assisted death and administrative law: Assessing the equality impacts of legalization and regulation through vulnerability and intersectional theory," 2014-2015
Murray and Anne Fraser Endowment
Organization: University of Victoria Faculty of Law
Grant amount: 2300
Details:
"Diversifying the Property Debate," 2010