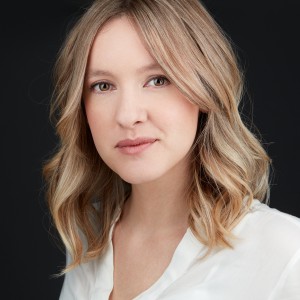 Uber marshals crisis-response for Michigan shooting spree
San Fransisco Chronicle, February 22, 2016Online
URL: http://www.sfchronicle.com/business/article/Uber-marshals-crisis-response-for-Michigan-6847807.php
Melissa Agnes provides expert insight and commentary on an Uber crisis. Melissa's quote from the article: ""When your brand is constantly in the news being associated with negativity — and worse, devastating crimes — it adds up," said Melissa Agnes, president of crisis-management firm Agnes & Day. "At the very least, it gives people a subconscious negative association with the brand. At the worst, it can make people begin to wonder whether or not they're safe when entering into a car with an Uber driver." Uber needs to be proactive, said Agnes [...]"
Crisis of the Week: Fake Accounts Scandal Rocks Wells Fargo
The Wall Street Journal, September 19, 2016Online
URL: http://blogs.wsj.com/riskandcompliance/2016/09/19/crisis-of-the-week-fake-accounts-scandal-rocks-wells-fargo/
Melissa Agnes provides expert insight and commentary on the Wells Fargo crisis of 2016. Melissa's quote from the article: "While its communications have been constant and well crafted, Wells Fargo has missed in one unforgiving regard: It is attempting to scapegoat the 5,300 employees that have been fired for having conducted this fraudulent behavior while the executive team attempts to get off scot-free. "The fact is that this crisis is a result of a major systemic failure and thus is a crisis of corporate culture. If it's true the senior management team had no clue this behavior was taking place so often and by so many, then there was clearly a breakdown within the bank's controls and oversight responsibilities by the executive team. This is a severe issue that has yet to be addressed within the bank's crisis management. "While Wells Fargo is addressing ways in which it will prevent and deter this exact incident from happening again, but by not addressing or fixing the bigger systemic failure that roots from the top down how can stakeholders trust a different type of misconduct won't materialize and go unnoticed until it's too late?"
Crisis of the Week: Oscars Mistake Puts PwC's Accountability to Test
The Wall Street Journal, March 6, 2017Online
URL: http://blogs.wsj.com/riskandcompliance/2017/03/06/crisis-of-the-week-oscars-mistake-puts-pwcs-accountability-to-test/
Melissa Agnes provides expert insight and commentary on PricewaterhouseCoopers LLP's 2017 Oscar snafu. Melissa's quote from the article: "A large part of successful crisis management is derived from an organization's culture and mindset. Mr. Ryan was quoted as saying what was going through his head at the time was, 'We have to get to the bottom of this, and if we made a mistake, we'll own up to it,' and that says it all. The fact his first reaction and instinct was to take this approach to managing the incident says wonders about PwC's culture and the people behind this multibillion-dollar brand. "So it should come as no surprise that the organization took the right approach in handling this high-profile snafu. It apologized quickly and sincerely, took complete responsibility of the situation and stated the actions it will be taking to investigate the root cause of the incident. Once the cause of the incident was determined, the firm provided a timely and transparent update, which included another apology, holding itself further accountable. "While time will tell what the real impact will be on PwC's reputation, the fact it's proven it has a culture that positions the firm to take the right course of action, even when it's uncomfortable to do so, should give its stakeholders even more reason to continue to put their trust in the firm."
Forbes Contributor
Published by Forbes
#CRISISREADY blog
Published by melissaagnes.com
Melissa Agnes publishes regular blog posts and videos that aim to help organizations implement a "crisis-ready" corporate culture. This is a link to Melissa's professional blog feed.
Biography
President and co-founder of Agnes + Day Inc., Melissa Agnes helps global brands and governments prevent and manage a wide range of issues and crises. Her client list includes financial organizations, technology companies, healthcare organizations, government agencies, cities and municipalities, energy companies, global non-profits, and many others. Agnes speaks worldwide to audiences including NATO, Ministries of Foreign Affairs, Ministries of Foreign Defense, Ministries of Health, as well as a wide range of private and public companies, universities and non-profit organizations. She has been honored to share the stage with members of the Ukraine government and the International Committee of the Red Cross. In 2015, Agnes gave a TEDx talk in Los Angeles where she discussed the secret to successful crisis management in the 21st century. Agnes's recent press coverage includes Forbes, WSJ, VIBE Magazine, USA Today and more. She is the editor of the highly acclaimed Crisis Intelligence Blog, and the host of the internationally recognized Crisis Intelligence videos and podcast. Published regularly and followed by government agencies and Fortune companies alike, her blog, videos and podcast help organizations manage issues and crises in today's connected and real-time world. When she isn't managing crises or speaking in front of an audience, Agnes can be found sailing, playing the piano, or chasing her two German Shepherds.
Additional Titles and Affiliations
Past Talks
TEDx Talk: The Secret to Successful Crisis Management In the 21st Century
TEDx City of Los Angeles
Los Angeles, California, March 24, 2015
Keynote Speaker at NATO Diplomacy Conference
NATO Diplomacy Conference
Brussels, Belgium, February 16, 2015
Crisis Management
Chosunilbo
Seoul, Korea, September 21, 2015
Crisis Management
Dow Chemical - Private Event
Midland, Michigan, March 15, 2016
Crisis Management
Ottawa Police: Crisis Communication Conference
Ottawa, Ontario, May 8, 2017