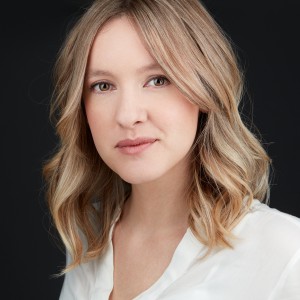 Please note: some results are paginated. Use the Previous and Next buttons to navigate backward and forward through the listings where applicable.
Media/Médias
Biography/Biographie
President and co-founder of Agnes + Day Inc., Melissa Agnes helps global brands and governments prevent and manage a wide range of issues and crises. Her client list includes financial organizations, technology companies, healthcare organizations, government agencies, cities and municipalities, energy companies, global non-profits, and many others. Melissa speaks worldwide to audiences including NATO, Ministries of Foreign Affairs, Ministries of Foreign Defense, Ministries of Health, as well as a wide range of private and public companies, universities and non-profit organizations. She has been honored to share the stage with members of the Ukraine government and the International Committee of the Red Cross. In 2015, Melissa gave a TEDx talk in Los Angeles where she discussed the secret to successful crisis management in the 21st century. Melissa's recent press coverage includes Forbes, WSJ, VIBE Magazine, USA Today and more. She is the editor of the highly acclaimed Crisis Intelligence Blog, and the host of the internationally recognized Crisis Intelligence videos and podcast. Published regularly and followed by government agencies and Fortune companies alike, her blog, videos and podcast help organizations manage issues and crises in today's connected and real-time world. When she isn't managing crises or speaking in front of an audience, Melissa can be found sailing, playing the piano, or chasing her two German Shepherds.