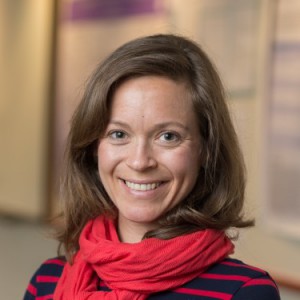 How racial stereotypes impact the way we communicate
Dan Shulman, the voice that launched 1,000 homers
The Toronto Star, May 9, 2016Online
URL: https://www.thestar.com/sports/bluejays/2016/05/08/dan-shulman-the-voice-that-launched-1000-homers.html
Dr. Molly Babel, an associate professor in the department of linguistics at the University of British Columbia, said listeners generally appreciate speakers with deeper voices, and that they also tend to prefer voices that sound familiar, as "part of our own social group." "I was struck by how in control of his voice he sounded," she said. "And so it reminded me, in some respects, of people who are singers and performers. People are good singers because they have amazing control over their instrument."...
Canadian accents are sexy, eh? Just as long you're Canadian, UBC study says
The National Post, February 20, 2014Online
URL: http://news.nationalpost.com/life/canadian-accents-are-sexy-eh-just-as-long-youre-canadian-ubc-study-says
There's just something sexy 'a-boat' the Canadian accent — provided you're a fellow Canadian. A University of British Columbia study, published Wednesday, finds people overwhelmingly prefer dialects similar to their own, most likely "because they convey a soothing sense of community." Unlike previous investigations into vocal attractiveness, which focused on mate selection and the presumed appearance of an unseen speaker, the new research suggests there's a social belongingness component to voice preference.
Phonetic and social selectivity in speech accommodation
Published by University of California, Berkeley
2009 Spontaneous phonetic imitation - the phenomenon where interacting talkers come to be more similar-sounding - may be an important mechanism in dialect convergence and historical sound change. Recent research has been concerned with whether spontaneous imitation is an automatic (and hence unavoidable) process, or whether it is consciously mediated by social factors (e.g., Giles and Coupland 1991, Goldinger 1998, Pickering and Garrod 2004, Pardo 2006)...
URL: http://www.linguistics.berkeley.edu/phonlab/annual_report/documents/2009/Babel_dissertation_2009.pdf
Evidence for phonetic and social selectivity in spontaneous phonetic imitation
Published by Journal of Phonetics
2012 Spontaneous phonetic imitation is the process by which a talker comes to be more similar-sounding to a model talker as the result of exposure. The current experiment investigates this phenomenon, examining whether vowel spectra are automatically imitated in a lexical shadowing task and how social liking affects imitation. Participants were assigned to either a Black talker or White talker; within this talker manipulation, participants were either put into a condition with a digital image of their assigned model talker or one without an image. ...
URL: http://www.sciencedirect.com/science/article/pii/S0095447011000763
Dialect divergence and convergence in New Zealand English
Published by Language in Society
2010 Recent research has been concerned with whether speech accommodation is an automatic process or determined by social factors (eg Trudgill 2008). This paper investigates phonetic accommodation in New Zealand English when speakers of NZE are responding to an Australian talker in a speech production task. NZ participants were randomly assigned to either a Positive or Negative group, where they were either flattered or insulted by the Australian. Overall, the NZE speakers accommodated to the speech of the AuE speaker. ...
URL: http://journals.cambridge.org/abstract_S0047404510000400
Estimating the reproducibility of psychological science
Published by Open Science Collaboration
2015 We conducted replications of 100 experimental and correlational studies published in three psychology journals using high-powered designs and original materials when available. There is no single standard for evaluating replication success. Here, we evaluated reproducibility using significance and P values, effect sizes, subjective assessments of replication teams, and meta-analysis of effect sizes. The mean effect size (r) of the replication effects (M r= 0.197, SD= 0.257) was half the magnitude of the mean ...
URL: http://science.sciencemag.org/content/349/6251/aac4716.full.
Attention, word position, and perceptual learning.
Published by Proceedings of the International Congress of the Phonetic Sciences
2016 This paper presents the results of an experiment which tested the roles of directed attention and lexi- cal bias on perceptual learning. Attention was ma- nipulated by directing a group of listeners to be aware the speaker had an ambiguous pronunciation of /s/. Lexical bias was manifested by where in the word the ambiguous /s/ was positioned – the first or final syllable. In all conditions listeners were ex- posed to an ambiguous sound halfway between an /s/ and a /ʃ/ in word contexts for /s/. Listeners who were only exposed to the ambiguous sound in fi- nal syllable adapted their category boundary more than listeners who were exposed to the ambiguous sound at the beginnings of words, but only when they were not explicitly instructed to pay attention to the speaker's ambiguous /s/ sounds. These results indi- cate that perceptual adaptation is at least a partially controlled adjustment. Keywords: perceptual learning, lexical bias, atten- tion
URL: http://speechincontext.arts.ubc.ca/static/media/2015Attention%2Cwordpositi.pdf
Biography
Dr. Molly Babel is interested in speech perception and production, and there is a strong theme of cross-linguistic and cross-dialectal inquiry in my work. More specifically, her research program focuses on the role of experience and exposure to phonetic and phonological knowledge, how social knowledge may be manifested phonetically, and the mental representation of phonetic and phonological knowledge. A significant portion of my work explores how interacting language systems influence one another on a phonetic level. She has investigated this within bilingual speakers (English and Northern Paiute), across dialects (Australian and New Zealand Englishes), and within dialects (American English). She also has a strong interest in language documentation and description; with colleagues at University of California, Berkeley, Babel conducted fieldwork on Northern Paiute (Numic; Uto-Aztecan).
Recognition/Reconnaissance
Lab Director | Professional
Lab director of Speech in Context Lab at UBC