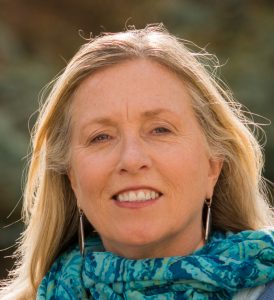 Dr. Robin Cox
Director, Professor, ResilienceByDesign Research Innovation Lab, Royal Roads University
Disaster Psychosocial Planning, Disaster Mental Health Interventions, Disaster Management, Disaster Communication, Disaster Psychosocial Response, Community Resilience, Creative Action Research, Higher Education, Human Dimensions of Disasters, Mental Health, Participatory Research, Qualitative and Mixed Method Research, Resilience, Stress and Coping, Youth Engagement
TD Presents: The Walrus Talks Resilience. Recorded November 2, 2015 at the Theatre Junction Grand in Calgary. To purchase tickets to the next Walrus Talks in your area, visit http://thewalrus.ca/category/events/ *** Robin Cox is director of the Resilience by Design Innovation Lab and head of Royal Roads University's Disaster and Emergency Management graduate program. Her research deals with youth and their capacity for community resilience in the face of disasters, climate change, and socio-economic challenges. The RbD is a virtual and face-to-face consortium of academic and community researchers, students, post-doctoral fellows, and young people committed to resilience. Its strategies include arts-based methods, digital storytelling, design, and gamification.
Lieutenant-Colonel E.M. Iazatt speaks with Robin Cox about the Canadian Forces Disaster Assistance Response Team (DART) deployment in Nepal in 2015.
Un Acadien au coeur du traumatisme de Fort McMurray
Study investigates disaster impact, resiliency of kids in 2013 floods
Past disasters show how evacuees rebuild and recover, psychologists say
Youth Creating Disaster Recovery and Resilience: A Multi-Site Arts-Based Youth Engagement Research Project
Published by Children, Youth, Environments
September 8, 2016
Youth Creating Disaster Recovery and Resilience: A Multi-Site Arts-Based Youth Engagement Research Project Author(s): Sarah Fletcher, Robin S. Cox, Leila Scannell, Cheryl Heykoop, Jennifer Tobin- Gurley and Lori Peek Source: Children, Youth and Environments, Vol. 26, No. 1 (2016), pp. 148-163 Published by: University of Cincinnati Stable URL: http://www.jstor.org/stable/10.7721/chilyoutenvi.26.1.0148 Accessed: 15-06-2016 15:33 UTC Abstract Youth have historically been understudied in disaster research and largely excluded in practice. Yet, a growing body of evidence suggests that they want to be actively engaged, and when they are, can contribute in myriad ways to disaster preparedness, response, and recovery processes. This field report describes the Youth Creating Disaster Recovery and Resilience (YCDR2) project—a Canadian- United States applied research initiative aimed at learning from and with youth ages 13-22 about their disaster experiences. The project used creative and arts-based methods to engage youth in participatory workshops held in disaster-affected communities. Key findings, research and implementation challenges, successes, and lessons learned are discussed.
URL: http://www.jstor.org/stable/10.7721/chilyoutenvi.26.1.0148
Understanding Youth Disaster Recovery: The Vital Role of People, Places, and Activities
Published by International Journal of Disaster Risk Reduction
November 11, 2017
Highlights • Youth's lived experiences of disasters are relatively under-examined. • Youth from four communities shared perspectives on disaster recovery using arts-based methods. • Key people aided their recovery though instrumental, emotional, and companionship support. • Youth identified places that supported their recovery by satisfying psychological needs. • Youth identified a range of activities and the means through which they aided in their recovery. Abstract As disasters escalate in frequency and severity, children and youth are among those most at risk for resulting adverse psychological, social, health, and educational effects. Although there is growing interest in the vulnerabilities and capacities of youth who have experienced disaster, research focusing on their lived experiences during the recovery period remains sparse. In response to this knowledge gap, youth between the ages of 13–22 were invited to participate in workshops spanning one to four days, where they used art, music, photography, videography, and other means to articulate their experiences of post-disaster recovery. The research took place in four disaster-affected communities in the United States and Canada, including Joplin, Slave Lake, Calgary, and High River. Youth stories revealed key people, places, and activities that supported their recovery, and the mechanisms through which those supports had a positive impact. Examining youth perspectives is important to concretize and contextualize theories of disaster recover
Sequestering of Suffering: Critical Discourse Analysis of Natural Disaster Media Coverage
Published by Journal of Health Psychology
2008 This article is a critical discourse analysis of the local print-news media coverage of the recovery process in two rural communities following a devastating forest fire. Two hundred and fifty fire-related articles from the North Thompson Star Journal (2003) were analyzed.
Like a Fish Out of Water: Reconsidering Disaster Recovery and the Role of Place and Social Capital in Community Disaster Resilience
Published by American Journal of Community Psychology
Engaging Youth in Post-Disaster Research Lessons learned from a creative methods approach
Published by International Journal of Community Research and Engagement
September 8, 2016
Peek, L., Tobin-Gurley, J., Cox, Robin S., Scannell, L., Fletcher, S., and Heykoop, C. Youth Creating Disaster Recovery & Resilience (YCDR2) is a cross- border initiative aimed at learning from and with disaster-affected youth 13 to 22 years of age in Joplin, Missouri, in the United States, and Slave Lake, Calgary and High River, Alberta, in Canada. Each of these communities experienced major disasters and were in the early stages of recovery when they were selected for this study. Working with local partners in each community, YCDR2 faculty and students engaged youth in experiential and arts-based workshops to explore their stories of recovery and resilience. The questions framing this research project focused on the people, places, spaces and activities that helped or hindered the recovery process for youth and their peers. Beyond the practical and theoretical advances of the work, which are described elsewhere (Cox,et al. 2016; Fletcher et al. 2016), the project offers a number of methodological contributions and lessons learned about community and youth engagement and processes that simultaneously highlight the capacities of youth, generate data, and provide novel options for knowledge mobilisation in disaster research and practice. This article, therefore, describes the YCDR2 engagement and research process and elaborates on the opportunities and challenges associated with establishing youth-community-academic partnerships in post- disaster contexts.
URL: http://epress.lib.uts.edu.au/journals/index.php/ijcre/index
Community Disaster Resilience and the Rural Resilience Index
Published by American Behavioral Scientist
Capacity building approaches to emergency management in rural communities: recommendations from survivors of the British Columbia Wildfires, 2003
Published by International Journal of Emergency Management
2007 This paper responds to the ongoing calls within emergency management for more community-driven and capacity building approaches to the response to and recovery from natural disasters. Moving from the rhetoric of community-driven approaches to the practice, this paper highlights and draws on specific practice recommendations made by residents in two rural Canadian communities affected by a devastating forest fire.
URL: http://www.inderscienceonline.com/doi/abs/10.1504/IJEM.2007.013993
Career-community development: a framework for career counseling and capacity building in rural communities
Published by Journal of Employment Counseling
2005 The authors propose a framework for career counseling in rural communities that addresses the psychosocial and economic challenges of natural disasters and other catastrophic transitions. The career-community development framework expands the notion of "client" to include a community-as-client approach within a capacity building orientation to supporting workers in the wake of large-scale disruptions.
URL: http://onlinelibrary.wiley.com/doi/10.1002/j.2161-1920.2005.tb01086.x/abstract
Biography
Robin Cox is a Professor in the Disaster and Emergency Management graduate programs and the Program Head of the Graduate Diploma in Climate Action Leadership (MA Degree awaiting approval by BC government). Cox is also the director of the Resilience By Design (RbD) Research Innovation lab, a trans-disciplinary research and educational outreach centre that focus on building multigenerational climate action leadership and competency. The goal of this centre is to inform, inspire, and support the well-being of people and the planet in a changing climate, through research, education, and policy advising.
Cox leads the Inspiring Climate Action Project (ICA), a $2-million project at Royal Roads funded by Natural Resources Canada and the BC Climate Action Secretariat. The 3-year ICA project is building climate adaptation capacity with organizations, professionals, businesses and communities through professional development training and networking. Cox's professional training as a Counselling Psychologist (University of British Columbia) includes expertise in the psychological (e.g, anxiety, trauma and stress) impacts of disasters and climate change, and effective psychosocial responses to mitigate those impacts and contribute to personal resilience, with a special focus on children and youth.
Cox is leading the development of an evidence-informed Climate Adaptation Competency Model to help guide and standardize the professional field of climate adaptation, and a new degree program - Master of Arts in Climate Action Leadership.
Cox's RbD lab uses a Creative Action Research approach that reimagines research as both a means of generating knowledge and simultaneously building capacity. Using participatory and arts-based methods, design thinking, and visual storytelling, this work is designed to inspire innovation, weave connections, and build essential 21st century competencies.
Recognition/Reconnaissance
Post-Doctoral Fellowship | Professional
2008 Michael Smith Health Research Foundation.
Kelly Outstanding Teaching Award | Professional
2016 Awarded by Royal Roads University.
Doctoral Fellowship | Professional
2006 Social Science & Humanities Research Council.
Certificate of Academic Excellence | Professional
2007 Awarded by the Canadian Psychological Association.
Best Doctoral Dissertation Award | Professional
2007 Awarded by the Canadian Psychological Association – Counselling Section.
Past Talks
Youth Creating Disaster Recovery: A participatory action research project
XVIII International Sociological Association World Congress of Sociology
Yokohama, Japan, July 1, 2014
Youth Engagement in Disaster Risk Reduction
Understanding Risk+ Vancouver
Vancouver, British Columbia Canada, March 29, 2017
The Rural Disaster Resilience Project and the Resilience Index
Canadian Risks and Hazards Network Annual Symposium
Ottawa, ON, March 1, 2012
Rural Resilience
37th Natural Hazards Research and Application Workshop
Broomfield, CO, July 1, 2012
Creating and Exploring the integration of PhotoVoice and Human Library methodologies in community building
Social Sciences Interdisciplinary Conference
Barcelona Spain, June 1, 2012
Disaster Resilience and Risk Reduction
Forum on Emergency Preparedness and Response 2012
Edmonton, AB, January 1, 2012
Research Grants
Youth Creating Disaster Recovery and Resilience
Organization: Social Science Humanities Research Council Insight Grant
Date: September 12, 2016
Grant amount: 182867
Details:
The Youth Creating Disaster Recovery & Resilience (YCDR) is a research project for youth affected by disasters. YCDR is connecting with youth in disaster-affected communities in Canada and the United States. We are using art, video, and storytelling to hear directly from youth about what they need, the challenges they have faced, and how they might contribute to helping their friends, families, and communities recover from disasters.
More information: http://www.ycdr.org/
YCDR Resilience Innovation Lab
Organization: International Social Sciences Council T2S_PP- 180
Date: September 8, 2016
Grant amount: 41805
Details:
DESCRIPTION: Youth Creating Disaster Resilience (YCDR) seeks to formally establish an international, trans-disciplinary applied research lab focused on youth-centered and youth-friendly disaster risk reduction and community resilience research and action. Youth can be significantly and adversely impacted during disasters but they can also be particularly resilient and powerful 'catalysts for change.' The YCDR Innovation Lab is dedicated to the on-going development of applied research, education and policy initiatives that empower youth as transformative knowledge generators, partners, and citizens. YCDR will involve youth leaders, researchers, practitioners, and non-governmental organizations from North America, Australia, South East Asia and Africa. Youth's creative expression and self-advocacy will be encouraged through participatory video, new media production, and the local and global dissemination of their creative outputs. YCDR's goal is to enhance our understanding of and ability to engage youth, particularly those marginalized by poverty, gender, and other forms of inequality, in social change and resilience building.
PATTERNS OF RESILIENCE AMONG YOUTH IN CONTEXTS OF PETROCHEMICAL PRODUCTION AND CONSUMPTION IN THE GLOBAL NORTH AND GLOBAL SOUTH
Organization: Canadian Institute for Health Research: Team Grant: Environments and Health: Intersectoral Prevention Research - LOI
Date: October 1, 2015
Grant amount: $50,000
Details:
This LOI grant supports a transdisciplinary team of researchers, led by PI Dr. Michael Ungar, in the development of a full grant application for a CIHR Team Grant. This research focuses on developing a systemic understanding of how oil and gas industries affect the multiple social determinants of youth health. Participatory explore how to enhance the potentially positive impacts of extraction industries (e.g., employment, community cohesion) while mitigating the negative consequences of oil and gas production (e.g. finding better ways to help youth deal with family stressors, social disruptions and forced migration), and exploring how youth can contribute to low carbon economies. Simply put, we want to learn how young people adapt across the carbon cycle and use what we learn about their patterns of resilience to improve the lives of all young people. Both oil and gas production and the process of consumption (as it relates to climate change) have large impacts, both positive and negative, on social, economic and environmental systems that affect young people's mental health and overall wellbeing. To better understand these complex relationships at both ends of the carbon cycle, a multidisciplinary and multisectoral team of researchers and community and industry partners in two communities in Canada (one in Alberta and one in Nunavut) and two communities in South Africa (one on the coast, another in the interior) will study the resilience of young people and the systems with which they interact. Unique among studies of resilience, this project will conduct four detailed case studies to examine the biological and psychological resilience of young people, family and community resilience, and the resilience of environmental systems as they interact over a period of several years.
Enhancing Community Resilience: Youth engagement in disaster risk reduction and climate adaptation
Organization: Social Sciences and Humanities Research Council
Date: April 1, 2017
Grant amount: $179, 399
Details:
This research Is focused on enhancing youth engagement in disaster risk reduction (DRR), climate change adaptation (CCA) and resilience building. The project will employ a youth participatory action approach and a mixed-methods research design to explore issues related to DRR, CCA and resilience with Gen Z youth (ages 14-24). The goal is to increase the disaster resilience and climate change adaptive capacity of youth and their communities through capacity building, meaningful youth engagement, and social innovation. The three year research project will engage youth as co-researchers in experiential research workshops designed to build skills in social innovation and community research, and build a deeper understanding of risk and resilience. This qualitative work will be inform the development of a survey that investigates barriers to and drivers of youth engagement in DRR and CCA. Youth will be invited to engage as co-researchers and to work with the research team to refine and then implement a youth-centric social innovation lab process first piloted with disaster impacted youth in Southern Alberta. The resilience strategy prototypes generated through the lab will be piloted and evaluated in the research communities. Young people will be involved throughout as co-researchers, actively participating in knowledge mobilization activities designed to engage policy and decision makers, spark community conversations, and broadly share the findings.
Alberta Resilient Communities Research Project: Engaging Children and Youth in Community Resilience Post-flood in Southern Alberta
Organization: Alberta Innovates Health Solutions
Date: September 8, 2016
Grant amount: 1059715
Details:
Dr. Julie Drolet - University of Calgary - Community Influencers Stream Dr. Robin S. Cox - Royal Roads University -Youth Focused Stream Dr. Caroline McDonald-Harker - Child Focused Stream The Alberta Resilient Communities research project focuses on the lived realities of children, youth, and their communities in order to inform and strengthen child and youth mental health and enhance disaster preparedness, disaster risk reduction, and resilience in Southern Alberta. The research team is a collaborative partnership between academics of the University of Calgary, Mount Royal University, and Royal Roads University and community based partners from Calgary, High River, and the Foothills region. Our approach to research and resilience-building is child – and youth centered, utilizing participatory methods where children and young people are engaged and empowered along with adult allies and communities to enact resilience building strategies. Over the next three years, we plan not only to produce literature on post-disaster health and resilience among children and youth, but also contribute to the development of innovative child and youth informed resources, tools, guides and frameworks to positively impact resilience and disaster recovery. We will develop activities that empower children, youth, and their adult allies to implement resilience building in their households and communities, while also influencing practice and policy through recommendations to reduce disaster risk and increase resilience in Alberta.
Building resilience and rural health system capability for pre-disaster planning and preparedness
Organization: JusticeCRTI 07-0135RD Justice Institute of BC with funding from Center for Security Science
Details:
The Rural Disaster Resilience Project was a multi-year, multi-million dollar project funded by Defense Research and Development Canada, Centre for Security Science. Its purpose is to strengthen the community disaster management and health system capabilities of rural, remote, and coastal communities through community-based action research that informs and influences policy and practice. The project developed three online assessment tools: Rural Resiliency Index, Hazard Resilience Index and Hazard Risk Assessment. Project partners include: JIBC Office of Applied Research, Centre for Security Science, Public Health Agency of Canada, JIBC Emergency Management Division, Royal Roads University, and Pearces 2 Consulting Corporation.
More information: https://www.researchgate.net/publication/287813100_Building_Resilience_and_Rural_Health_System_Capability_for_Pre-Disaster_Planning_and_Preparedness
Children and youth's resilience in the context of energy resource production, climate change, and the need to transition to low-carbon goods and services
Organization: Social Science Humanities Research Council Knowledge Synthesis Grant 421-2014-1025
Date: October 1, 2015
Grant amount: 50000
Details:
Current practices in energy resource extraction, especially carbon-intensive options such as natural gas and oil, present a major challenge for global economic and social sustainability. Children and youth emerge as key population groups both because they are impacted by energy resource extraction, and because they stand as potentially powerful actors in implementing the transition to low-carbon goods and services. Despite this, children and youth are noticeably absent from the social science literature on natural resources, and are typically excluded from impact assessments and national development plans. This synthesis analyzes current knowledge about the effects of energy resource extraction on child and youth's biopsychosocial health and resilience. It will also be used to make concrete recommendations for policy makers and practitioners to minimize the negative impacts of energy resource extraction on youth and maximize strategies for engaging children and youth as leaders, innovators and change makers in the global energy transition.