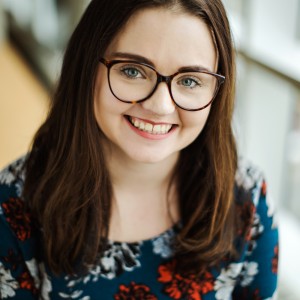 Robyn Schwarz
Co-Founder, Pro-Choice London
Robyn is extremely passionate about sexual and reproductive health. She is accepting media requests all things related to reproductive rights in North America.
Robyn was part way through a PhD in History at Western University when she noticed a particularly aggressive anti-abortion club on her campus. As an adult educator, she became deeply concerned about how this message was impacting her students and was determined to create positive change in London. This realization led Robyn to quickly became the go to "voice for choice" in Southwestern Ontario. She co-founded Pro-Choice London as a volunteer organization in 2017.
Fast forward a few years, and Robyn's now one of Canada's leading reproductive rights and health care policy experts. As a young professional working in the feminist non-profit sector, she works at the local, provincial, and national level to advocate abortion access and patient-centered reproductive care.
Her background as an interdisciplinary academic and activist allows her to speak to a broad range of topics: sexual and reproductive health, abortion rights, pregnancy support, health care and welfare policy, feminism, and Canadian history.
King's University College screening controversial anti-abortion film
Choice on Campus: Reflections on Anti-Abortion Activism at Western University
Pro-choice activists speaking out against anti-abortion ads on Hamilton buses
Controversial anti-abortion film, blocked in many cities, opening in London
Biography
Robyn Schwarz is a non-profit professional, community leader, and feminist scholar. She is currently the Special Projects Coordinator and Expansion Lead at SHORE Centre, a pro-choice non-profit that serves all of Southwestern Ontario. She oversees ChoiceConnect.ca, Canada's national online abortion referral directory. She is a member of the National Abortion Federation of Canada, regularly volunteers with Action Canada for Sexual Health and Rights, and is currently the Vice President of the Abortion Rights Coalition of Canada (2020-2024).
Robyn transitioned from academia to the non-profit sector. She is PhD ABD in History at Western University. She holds a Masters of Arts in American Studies specializing in Canadian-American relations and Bachelor of Arts from UBC in Honours History and English.
Robyn has always been an interdisciplinary scholar. Her broad research interests include women's history, feminism, welfare policy, health care, Canadian-American relations, and 20th Century Canada. Her dissertation research examines the experiences of single mothers in Ontario from 1958 to 1984, with a focus on the impacts of the 1968 Divorce Act on families.
Robyn has built her reputation as a feminist commentator in both local and national media. She blends her academic background with real world experience working in non-profit management. She has a decade of experience as an adult educator. She is a fierce advocate for patient-centered approaches to health care policy.
Additional Titles and Affiliations
Action Canada for Sexual Health and Rights
Access Line Volunteer
National Abortion Federation Canada
Abortion Rights Coalition of Canada
Board Member - Vice President and Media Contact
Reproductive Activism and Abortion Research Network
Osgoode Society for Canadian Legal History
Canadian Committee on Women's History - Comité canadien de l'histoire des femmes
Research Grants
Joseph-Armand Bombardier CGS Doctoral Scholarship
Organization: Social Science and Humanities Research Council
Date: September 1, 2015
Grant amount: $105,000
Details:
The Joseph-Armand Bombardier Canada Graduate Scholarship (CGS) Doctoral Scholarships aims to develop research skills and assist in the training of highly qualified personnel by supporting students who demonstrate a high standard of scholarly achievement in undergraduate and graduate studies in the social sciences and humanities. This funding opportunity from the Canadian government aims to help train Canada's researchers and leaders of tomorrow.
More information: http://www.sshrc-crsh.gc.ca/funding-financement/programs-programmes/fellowships/doctoral-doctorat-eng.aspx