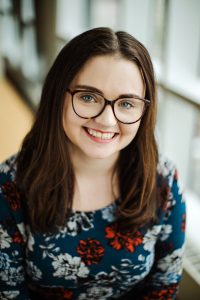 Standing 4 Choice in Southwestern Ontario
Pechakucha London Ontario, Vol. 7, September 20, 2018Television
URL: https://www.pechakucha.com/presentations/standing-4-choice-in-southwestern-ontario
Abortion has been legal in Canada for thirty years. Despite what many Canadians may think, people in our communities work tirelessly to access this normal part of reproductive health care. In Robyn Schwarz's presentation, we will examine the barriers that still exist for Londoners looking to get an abortion.
King's University College screening controversial anti-abortion film
Celebrating Canada: Commemorations, Anniversaries, and National Symbols
by Edited by Raymond B. Blake and Matthew Hayday
University of Toronto Press
February 15, 2018
My article, "A Continental Centennial: Situating Expo 67 within the Canadian-American Relationship," is published in this edited collection. This piece is based on the Masters Research Project I completed in 2013 for my MA in American Studies.
Then and Now: Celebrating 50 Years of the 1970 Abortion Caravan
by Jaime Nikolaou and Robyn Schwarz
Published by Action Canada for Sexual Health and Rights
May 11, 2020
In May 1970, seventeen women set out on a cross-country trek from Vancouver to Ottawa to reject Canada's criminal abortion law and demand legal reform. They stopped in cities and towns along the way, performing acts of guerilla theatre to show how women were suffering and dying from so-called "back-alley abortions". When the Caravaners arrived in Ottawa and no government leaders would meet with them, they chained themselves to House of Commons' gallery seats and shut down Parliament for the first time in Canadian history. Their actions mobilized vast public support that bolstered feminist battles in the courts and the streets in the '70s and '80s, which eventually decriminalized abortion in Canada.
On Mother's Day weekend fifty years later—11 May 2020—a coalition of feminists marked the Caravan's significance in Canadian history by embarking on a virtual "trek" of our own – a "2020 Abortion Caravan", so to speak. Co-editors Jaime Nikolaou and Robyn Schwarz launched "Then and Now: Celebrating the 50th Anniversary of the 1970 Abortion Caravan" – a project comprised of a series of position papers that showcase how pro-choice organizing in Canada has evolved from 1970 onwards.
URL: https://www.actioncanadashr.org/resources/reports-analysis/2020-05-12-1970-abortion-caravan-celebrating-50-years
Biography
Robyn Schwarz is a non-profit professional, community leader, and feminist scholar. She is currently the Special Projects Coordinator and Expansion Lead at SHORE Centre, a pro-choice non-profit that serves all of Southwestern Ontario. She oversees ChoiceConnect.ca, Canada's national online abortion referral directory. She is a member of the National Abortion Federation of Canada and regularly volunteers with Action Canada for Sexual Health and Rights.
Schwarz transitioned from academia to the non-profit sector. She is PhD ABD in History at Western University. She holds a Masters of Arts in American Studies specializing in Canadian-American relations and Bachelor of Arts from UBC in Honours History and English.
Schwarz has always been an interdisciplinary scholar. Her broad research interests include women's history, feminism, welfare policy, health care, Canadian-American relations, and 20th Century Canada. Her dissertation research examines the experiences of single mothers in Ontario from 1958 to 1984, with a focus on the impacts of the 1968 Divorce Act on families.
Schwarz has built her reputation as a feminist commentator in both local and national media. She blends her academic background with real world experience working in non-profit management. She has a decade of experience as an adult educator. She is a fierce advocate for patient-centered approaches to health care policy.
Additional Titles and Affiliations
Action Canada for Sexual Health and Rights
Access Line Volunteer
National Abortion Federation Canada
Reproductive Activism and Abortion Research Network
Osgoode Society for Canadian Legal History
Canadian Committee on Women's History - Comité canadien de l'histoire des femmes
Research Grants
Joseph-Armand Bombardier CGS Doctoral Scholarship
Organization: Social Science and Humanities Research Council
Date: September 1, 2015
Grant amount: $105,000
Details:
The Joseph-Armand Bombardier Canada Graduate Scholarship (CGS) Doctoral Scholarships aims to develop research skills and assist in the training of highly qualified personnel by supporting students who demonstrate a high standard of scholarly achievement in undergraduate and graduate studies in the social sciences and humanities. This funding opportunity from the Canadian government aims to help train Canada's researchers and leaders of tomorrow.
More information: http://www.sshrc-crsh.gc.ca/funding-financement/programs-programmes/fellowships/doctoral-doctorat-eng.aspx