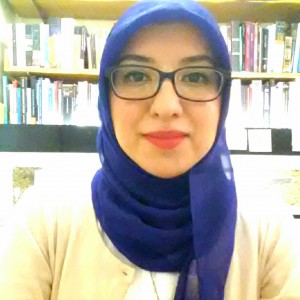 Please note: some results are paginated. Use the Previous and Next buttons to navigate backward and forward through the listings where applicable.
Media/Médias
Biography/Biographie
Ruba Ali Al-Hassani is a doctoral candidate at Osgoode Hall Law School, York University, with a Masters Degree in Criminology from the University of Toronto, and a Masters in Law from Osgoode Hall Law School. In addition to teaching Sociology at York University, Ruba has returned as a sessional instructor at her alma mater, Trent University, where she had majored in Psychology and Sociology. Ruba is an interpreter for the International Refugee Assistance Project, a regional representative of the Iraqi Cooperative Orphan Aid Foundation, and a co-founding Board Member of the Canadian Association of Muslim Women in Law. She also volunteers for the Canadian National Alopecia Areata Foundation. Her research interests include Iraqi studies, the Sociology of law, racial profiling, and terrorism studies.