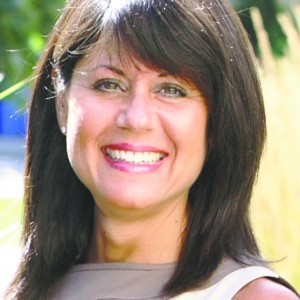 Over a period of forty years, from 1947 to 1986, Margaret Laurence and Adele Wiseman wrote to each other constantly. The topics they wrote about were as wide-ranging as their interests and experiences, and their correspondence encompassed many of the varied events of their lives. Laurence's letters - of which far more are extant than Wisman's - reveal much about the impact of her years in Africa, motherhood, her anxieties and insecurities, and her developement as a writer. Wiseman, whose literary success came early in her career, provided a sympathetic ear and constant encouragement to Laurence.The editors' selection has been directed by an interest in these women as friends and writers. Their experiences in the publishing world offer an engaging perspective on literary apprenticeship, rejection, and success. The letters reveal the important roles both women played in the buoyant cultural nationalism of the 1960s and 1970s. This valuable collection of previously unpublished primary material will be essential to scholars working on Canadian literature and of great interest to the general reading. The introduction contextualizes the correspondence and the annotations to the letters help to clarify the text. The Laurence-Wiseman letters offer a fascinating glimpse into the lives and friendship of two remarkable women whose personal correspondence was written with verve, compassion, and wit.
University of Ottawa Press
776621459
Miriam Waddington's verse is deceptively accessible: it is personal but never private, emotional but not confessional, thoughtful but never cerebral. The subtlety of her craft is the hallmark of a modernist poet whose work opens to the world and its readers. She details intoxicating romance and mature love, the pleasures of marriage and motherhood, the experience of raising two sons to adulthood, and the ineffable pain of divorce. As she moved through life, she wrote clearly and uncompromisingly about the vast sweep of Canada, her travels to new lands, the passage of time, the death of her ex-husband, the loss of close friends and, later, of growing old.
University of Manitoba Press
887556892
Adele Wiseman was a seminal figure in Canadian letters. Always independent and wilful, she charted her own literary career, based on her unfailing belief in her artistic vision. In The Force of Vocation, the first book on Wisemanís writing life, Ruth Panofsky presents Wiseman as a writer who doggedly and ambitiously perfected her craft, sought a wide audience for her work, and refused to compromise her work for marketability.     Based on previously unpublished archival material and personal interviews with publishers, editors, and writers, The Force of Vocation charts Wiseman's career from her internationally acclaimed first novel, The Sacrifice, through her near career-ending decisions to move into drama and non-fiction, to her many years as a dedicated mentor to other writers. In the process, Panofsky presents a remarkable and compelling story of the intricate negotiations and complex relationships that exist among authors, editors, and publishers. 
The Literary Legacy of the Macmillan Company of Canada: Making Books and Mapping Culture (Studies in Book and Print Culture)
by Ruth Panofsky
University of Toronto Press
Fifth Business and Alligator Pie. Stephen Leacock, Grey Owl, and Morley Callaghan: these treasured Canadian books and authors were all nurtured by the Macmillan Company of Canada, one of the country's foremost twentieth-century publishing houses. The Literary Legacy of the Macmillan Company of Canada is a unique look at the contribution of publishers and editors to the formation of the Canadian literary canon.Ruth Panofsky's study begins in 1905 with the establishment of Macmillan Canada as a branch plant to the company's London office. While concentrating on the firm's original trade publishing, which had considerable cultural influence, Panofsky underscores the fundamental importance of educational titles to Macmillan's financial profile. The Literary Legacy of the Macmillan Company of Canada also illuminates the key individuals – including Hugh Eayrs, John Gray, and Hugh Kane – whose personalities were as fascinating as those of the authors they published, and whose achievements helped to advance modern literature in Canada.
"In these gentle, perceptive lyrics, Ruth Panofsky voices the subtle intricacies of familial pleasure and its accompanying pain: the illness of a beloved child, the loss of a parent, the daily joy and quotidian sorrow family brings. Panofsky risks 'releasing into life' poems that illustrate both the attachments and the ruptures of family love." -Rhea Tregebov
Poetry. "In spare, elegant, and superbly textured poetic language, Ruth Panofsky imagines the lives and thoughts of Laike and Nahum, evoking their hardships and struggles through the strength of remembrance, confronting with an open heart and a poet's eye the need to preserve and understand her ancestral and historical past through language and memory. By entering the everyday existence of two lives, Panofsky captures the complexity and difficulty of the immigrant experience, exploring the rhythms of a harsh Russian past moving toward an unk nown future in Montreal, of the efforts to raise a large family and earn a living, and of dealing with personal tragedy and the larger world. Panofsky weaves an intriguing, compelling, sometimes painful poetic story of love and family that does not flinch from the difficulties of the immigrant experience and shows the beauty of the human spirit"-J. J. Steinfeld.
University of Alberta Press
October 15, 2015
1772120499
"Notwithstanding their differing approaches-digital, archival, historical, iterative, critical, creative, reflective-the essays gathered here articulate new ways of seeing, investigating, and apprehending literature and culture." - From the Preface This collection of fourteen essays enriches digital humanities research by examining various Canadian cultural works and the advances in technologies that facilitate these interdisciplinary collaborations. Fourteen essays in English or French survey the helix of place and space: While contributors to Part 1 chart new archival and storytelling methodologies, those in Part 2 venture forth to explore specific cultural and literary texts. Cultural Mapping and the Digital Sphere will serve as an indispensable road map for researchers and those interested in the digital humanities, women's writing, and Canadian culture and literature.
This collection of essays details the complexity and diversity of author Adele Wiseman. Writing in several different genres, from children's books to plays and essays, Wiseman became one of the most renowned Canadian authors and won Canada's Governor General's award for her first novel, 'The Sacrifice'. With the success of her first novel at the age of 28, Wiseman came to prominence in both the United States and Canada quite early. Her second novel, 'Crackpot', about prostitution, has been the subject of current critical debate.
Best known as the author of The Sacrifice and Crackpot, Adele Wiseman has also written children's stories, plays, and memoirs. There has been a significant quantity of criticism about her writing, from book reviews and interviews to more serious scholarly articles. All of this material is now available in Panofsky's unique work.
Inanna Publications
January 1, 2009
980882249
Cultural Writing. Jewish Studies. This book brings together essays that probe the articulation of Jewishness and femaleness. Showing how female Jewish identity is constructed in Canadian prose works that span the years 1956 to 2004, the essays speak to the writers' preoccupation with cultural identity and create a portrait of how it feels to be Jewish, Canadian, and female. Each contributor seeks to investigate her identity as a Canadian, a Jew, and a woman, as well as to critique prevailing notions of Canada as a country that embraces people of all faiths, of Judaism as open to female participation, and of Jewish women as submissive within marriage. As the first book to focus exclusively on writing by Jewish Canadian women, this collection aims to deepen and broaden the Canadian literary canvas.
The Publication of Thomas Chandler Haliburton's The Clockmaker, 3rd Series
Published by Papers of the Bibliographical Society of Canada
September 30, 1993
With the success of The Clockmaker; or The Sayings and Doings of Samuel Slick, of Slickville, first and second series, Thomas Chandler Haliburton grew confident in his professional relationship with Richard Bentley, his British publisher, and secure in his international audience. This new assurance in his role as author shaped the events which led to the publication of The Clockmaker, third series (1840). It accounted largely for his continued popularity, as well as for his disingenuous treatment of Joseph Howe, Haliburton's colonial publisher whom he maligned in his text and in their professional negotiations. As was the case with the previous series, Howe suffered humiliation and financial loss in connection with The Clockmaker, third series. Haliburton's increased confidence forms a significant subtext throughout this examination of the latter part of the publishing history of The Clockmaker.
Does Publishing History Repeat Itself?: From Macmillan to M&S
Published by University of Toronto Press Publishing Blog
January 16, 2012
Ruth Panofsky, author of The Literary Legacy of the Macmillan Company of Canada: Making Books and Mapping Culture, discusses the news of Random House of Canada's acquisition of McClelland and Stewart.
Chava Rosenfarb's Early Life Writing: "Bergen-Belsen Diary, 1945"
Published by Women in Judaism: A Multidisciplinary Journal
November 1, 2015
This essay analyses Chava Rosenfarb's Bergen-Belsen diary as a work of life writing that pays meticulous attention to details of voice, craft, and narrative development. Suffering gave her a subject and Rosenfarb turned to the diary as a means of recording and coming to terms with a life irrevocably altered by tremendous loss. That artistry shaped a work produced in the immediate aftermath of the Holocaust confirms that Rosenfarb was first and always a writer. Moreover, that her writerly persona—not her actual person—emerged intact and mature from the unmitigated trauma of the death camp is evidence that writing was a source of solace and hope that helped carry her through to survival.
Case Study: The Macmillan Company of Canada
Published by Historical Perspectives on Canadian Publishing
January 15, 2009
A flagship Canadian publisher, the Macmillan Company of Canada was a crucial catalyst in the shaping of Canada's literary heritage from 1905 to 1986. Macmillan championed leading Canadian authors including Stephen Leacock, Mazo de la Roche, Grey Owl, W.O. Mitchell, Adele Wiseman, and many others. The company also launched some of Canada's enduring classics, such as Donald Creighton's John A. Macdonald (1952, 1955), Ethel Wilson's Swamp Angel (1954), Hugh MacLennan's The Watch That Ends the Night (1958), and Dennis Lee's Alligator Pie (1974).
"Head of the publishing side of the business": Ellen Elliott of the Macmillan Company of Canada
Published by Papers of the Bibliographical Society of Canada
September 30, 2006
This essay is the first to study Ellen Elliott's twenty-seven year career at the Macmillan Company of Canada as company secretary and director throughout the Second World War. Elliott was among the first women to hold a senior position in Canadian publishing. She helped consolidate the growth of Macmillan from a branch-plant operation to a mature publishing house and worked closely with writers Irene Baird, Audrey Alexandra Brown, Mona Gould, Frederick Philip Grove, W.O. Mitchell, P.K. Page, and E.J. Pratt.
"I am being taught by my own work": Editor Claire Pratt of McClelland and Stewart
Published by Papers of the Bibliographical Society of Canada
April 30, 2012
This essay studies the career of Claire Pratt (1921–1995), who was at the vanguard of mid-twentieth century Canadian publishing. Pratt was one of the first women to enter Canada's book trade as a professional editor. At McClelland and Stewart, where she was senior editor from 1956 to 1965, Pratt made her most significant contribution to Canadian literary culture. She worked collegially with Jack McClelland, the charismatic head of the firm, and experienced firsthand the challenges and rewards of Canadian literary publishing. She also worked closely with English professor Malcolm Ross, who served as general editor of the firm's paperback reprint series New Canadian Library, and directly with some of Canada's most prominent writers, including parliamentarian Stanley Knowles, journalist Peter C. Newman, historian W.L. Morton, novelists Henry Kreisel and Margaret Laurence, and poet Irving Layton.
"The skeleton in every publisher's house": Readers Vivian Holland, Elizabeth Sturges, and Gladys Neale of the Macmillan Company of Canada
Published by WWR Magazine: The Official Magazine of Women Writing & Reading
September 30, 2007
Although relatively few readers' reports remain in the vast Macmillan Company of Canada archive housed at McMaster University in Hamilton, Ontario, it is possible to extrapolate from a cache of extant reports an understanding of editorial practices undertaken by Macmillan readers – the majority of whom were women – during the 1950s and 1960s. Three of those women – Vivian Holland, Elizabeth Sturges, and Gladys Neale – were instrumental in shaping the house identity and reputation of Macmillan.
"A Press with Such Traditions": Oxford University Press of Canada
Published by Papers of the Bibliographical Society of Canada
April 30, 2004
Over the past one hundred years, and especially in the period following the Second World War when it was instrumental in developing Canadian letters and in shaping the culture of Canada, Oxford University Press Canada has retained the British tradition of publishing useful, important, and attractive books. As this essay shows, Oxford Canada developed as a largely autonomous branch of its parent company in England. Moreover, having weathered the vagaries of economic uncertainty that always have characterized the publishing industry in this country, Oxford remains committed to the production of Canadian books that reflect the "dignity of the business."
Biography
Dr. Ruth Panofsky is Professor of English and also teaches in the Joint Graduate Program in Communication and Culture. She is affiliated with Ryerson University's Modern Literature and Culture Centre (as a Research Associate) and Centre for Digital Humanities (as a member). Dr. Panofsky is also a member of Editing Modernism in Canada, an international collaborative project housed in Dalhousie University's Department of English, and editor of Parchment: Contemporary Canadian Jewish Writing. Panofsky is a Fellow of Massey College, University of Toronto and has served as visiting professor of creative writing at Philipps-Universität Marburg, Germany. She has received fellowships and grants from the Social Sciences and Humanities Research Council of Canada, the Canada Council for the Arts, the Ontario Arts Council, the Bibliographical Society of America, and the Bibliographical Society of Canada. In 2008, she received the Helen and Stan Vine Canadian Jewish Book Award for Poetry. Panofsky's critical edition of the collected poetry of Miriam Waddington was published in 2014 by University of Ottawa Press and won the 2015 PROSE Award for Literature, a 2015 Canadian Jewish Literary Award, and a 2016 J. I. Segal Award. Her current SSHRC-funded project is a study of women in English-language book publishing in Canada, 1930-2000. Panofsky has published widely in the field of book history and print culture in Canada. In addition to scholarly works, she has published two books of poetry; her articles, book reviews, and poems have appeared in scholarly periodicals, literary journals, and major Canadian newspapers.
Recognition/Reconnaissance
Rosa and the late David Finestone Canadian Jewish Studies Award, J. I. Segal Awards, Jewish Public Library, 2016 | Professional
J. I. Segal Award for The Collected Poems of Miriam Waddington: A Critical Edition (University of Ottawa Press)
PROSE Award for Literature, Professional and Scholarly Publishing Division, Association of American Publishers, 2015 | Professional
Literature Award for The Collected Poems of Miriam Waddington: A Critical Edition (University of Ottawa Press)
Helen and Stan Vine Canadian Jewish Book Award for Poetry, 2008 | Professional
Poetry Award for Laike and Nahum: A Poem in Two Voices (Inanna Publications)
Canadian Jewish Literary Award, 2015 | Professional
Yiddish Award for The Collected Poems of Miriam Waddington: A Critical Edition (University of Ottawa Press).
Additional Titles and Affiliations
Member of Editing Modernism in Canada
Fellow of Massey College University of Toronto
Editor of Parchment: Contemporary Canadian Jewish Writing
Editorial Board Member of Canadian Jewish Studies
Advisory Board Member of Authorship (Ghent University)
Past Talks
Presenter
All-Night Jewish Learning Festival 2016
Miles Nadal Jewish Community Centre, Toronto, June 11, 2016
Author/Presenter
Annual Jewish Book Fair 2006
Winnipeg, November 22, 2006
Author/Presenter
Annual Jewish Book Fair 2006
Toronto, November 12, 2006
Author/Presenter
Lakefield Literary Festival 1998
Lakefield, Ontario, July 18, 1998
Research Grants
Third-party recommenders (Periodicals and Publishers)
Organization: Ontario Arts Council
Grant amount: 1500
Details:
2001, Writers' Reserve / Réserve des écrivains The Writers' Reserve program is administered by third-party recommenders in the community.
More information: http://www.arts.on.ca/asset390.aspx?method=1
Winthrop Pickard Bell Research Fellowship in Acadiana
Organization: Mount Allison University
Details:
1989, for bibliographical research into Thomas Chandler Haliburton's The Clockmaker
SSHRC Grant
Organization: SSHRC-CRSH
Date: April 1, 2010
Grant amount: 63737
Details:
Women in English-language Book Publishing in Canada, 1930-2000
More information: http://www.sshrc-crsh.gc.ca/transparency-transparence/disclosure-divulgation/grants-subventions/2010/april_2010.pdf
SSHRC Grant
Organization: SSHRC-CRSH
Date: April 1, 2006
Grant amount: 62704
Details:
A History of the Macmillan Company of Canada
Postdoctoral Fellowship
Organization: SSHRC-CRSH
Date: April 1, 1991
Grant amount: 54336
Details:
The Publishing Career of Mazo de la Roche
Professional Writer's Grant
Organization: Canada Council for the Arts
Date: April 1, 1999
Grant amount: 20000
Details:
The Force of Vocation: The Literary Career of Adele Wiseman
Marie Tremaine Fellowship
Organization: Bibliographical Society of Canada
Details:
2005, for research into the Macmillan Company of Canada
More information: http://www.bsc-sbc.ca/en/tremaine_fellowship.html
Marie Tremaine Fellowship
Organization: Bibliographical Society of Canada
Details:
1990, for bibliographical research into Thomas Chandler Haliburton's The Clockmaker
More information: http://www.bsc-sbc.ca/en/tremaine_fellowship.html
McCorison Fellowship for the History and Bibliography of Printing in Canada and the United States
Organization: Bibliographical Society of America
Details:
2013, for research into Women in English-Language Book Publishing in Canada, 1930-2000
More information: https://bibsocamer.org/awards/fellowships/previous-recipients/
Fellowship
Organization: Bibliographical Society of America
Details:
2005, for research into the Macmillan Company of Canada
More information: https://bibsocamer.org/awards/fellowships/previous-recipients/
Aid to Research Workshops and Conferences in Canada Grant
Organization: SSHRC-CRSH
Date: October 27, 2011
Grant amount: 19000
Details:
Canadian Women Writers: Space / Place / Play, Canadian Writing Research Collaboratory (CWRC) Conference, Ryerson University