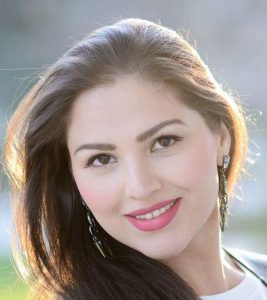 Biography
Sabreena Ghaffar-Siddiqui is a professor and researcher at Sheridan College. She conducts fieldwork in the areas of migration, race/ethnicity and identity. Ghaffar-Siddiqui is also an excellent speaker on issues relating to her field of research and the experiences, perspectives, and behaviours of immigrants and their offspring. Her recent study on the health seeking behaviours of South Asian immigrants in the GTA has provided important insight into the perceived needs of racialized minority immigrants in accessing and utilizing health care services. Ghaffar-Siddiqui's thesis focuses on the identity-related intergenerational differences in the experiences and perceptions of Muslims living in Canada, and the integration challenges they face in the current climate of rising Islamophobia. She also looks at the ways in which non-Mosque based community organizations help facilitate integration and subvert pathways to radicalization. Ghaffar-Siddiqui is also part of a larger SSHRC funded project that is examining racial microaggressions as experienced by refugee youth living in St John's and Hamilton. The research findings from her several projects have been presented to numerous academic and public engagements worldwide and featured in health equity reports. She has also written several op-ed articles to share her expertise on current events to a broader audience. Ghaffar-Siddiqui has been interviewed on CTV News, CBC News, Radio Canada International, Toronto Star and other media outlets to share her expertise on immigration issues. Her contributions as an academic continue to make an impact on the policies relating to the equity of immigrants and racialized minorities in Canada. She is also very involved in community engagement and knowledge translation. She serves on the board of Canadian Council of Muslim Women as their senior communications executive and is also on the advisory board of The Canadian Muslim Vote.
Recognition/Reconnaissance
Most Outstanding Speaker Award | Professional
Received Most Outstanding Speaker award in Waterloo University's "Emerging Realities" conference. I was selected amongst a panel of 50 speakers.
Additional Titles and Affiliations
TDSB Islamic Heritage Month Resource Binder | Contributor/Editor
Co-Chair Sisterhood of Salaam Shalom | Toronto
CCMW Board Member - Senior Communications executive CCM
Advisory Board Member for The Canadian Muslim Vote
Past Talks
The Implications of Inherited Family Doctors: "Intergenerational Differences in Preference of Family Doctor".
American Sociological Association Annual General Meeting
New York, August 6, 2013
Promising Practices for Family Engagement: "Delivering the 'right' kind of care to South Asian immigrant youth".
Council of Agencies Serving South Asians, Annual Health Equity Summit
CAMH, Toronto, October 17, 2012
Public Perceptions of Canada's Response to the Syrian Crisis : An examination of the views of white post-secondary students attending Mcmaster University
19TH National Metropolis Conference | Looking Forward: Migration and Mobility in 2017 and Beyond
Montreal, Canada, March 18, 2017
Shaping Immigration to Canada: Learning from the Past and a Vision for the Future - "The Double Bind: Exploring Integration Challenges for Muslim Refugees amidst Islamophobia"
Pathways to Prosperity National Conference
Ottawa, December 2, 2016
Migration, Identity and Health Care Preferences: "Inter and Intra-group Differences".
University of Waterloo, 'Emerging Realities' Conference
Waterloo, ON, September 12, 2012
Conducting Ethnographic Research - "Insiders and Outsiders"
The 31st Annual Qualitative Analysis Conference
London, ON, June 25, 2014
Being a refugee, Being Black, Being Muslim : Exploring Integration Challenges for Refugee youth
NATIONAL RAP CONFERENCE Enhancing Refugee Integration Through RAP Innovation
Ottawa, March 9, 2017
"Migration and Health: A settlement Issue".
Michigan State University, 'Migration without Boundaries' Conference
Michigan, USA, October 5, 2012
"South Asian seniors' access to appropriate services via their family doctor"
Council of Agencies Serving South Asians, Annual Health Equity Summit
Toronto, October 5, 2015
Research Grants
Ontario Graduate Fellowship
Organization: Government of Ontario
Date: May 1, 2015
Grant amount: 15000
Details:
Funding for doctoral dissertation
Ontario Graduate Scholarship
Organization: Government of Ontario
Date: May 1, 2016
Grant amount: 15000
Details:
Funding for doctoral dissertation