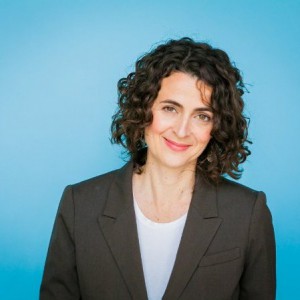 In this interactive conference session, Sarah Neville empowers women to amp up their Leadership Presence to become more visible and influential at work. The session looks at the fundamentals of gender difference in communication, the power of moving beyond the "quest for confidence", and the elements of a powerful presence in any workplace communication from email, to meetings to presentations.
Why I'm Joining the Women's March on Washington
The Ottawa Citizen, January 18, 2017Print
URL: http://ottawacitizen.com/opinion/columnists/neville-why-im-joining-the-womens-march-on-washington
I hate crowds and I've never been able to sleep on a bus. I've got looming client deadlines, and my family's weekend is packed: hockey games, birthday parties and piles of laundry. So why would I opt to spend two restless nights on a charter bus with 53 strangers, headed to the Women's March on Washington? I'm busy, I'm tired, my family needs me. But I'm going. I have to. Here's why.
St. Clair College event entices girls to consider skilled trades, science, tech and engineering careers
Windsor Star, November 11, 2016Print
URL: http://windsorstar.com/news/local-news/st-clair-college-event-entices-girls-to-consider-skilled-trades-science-tech-and-engineering-careers
Ninety-three per cent of parents in the United Kingdom would not support their daughter pursuing a career in engineering. Sarah Neville, the keynote speaker this week at the Build a Dream symposium, used what she called a shocking statistic to show some of the barriers to getting young women to consider careers in jobs that are mostly held by men. We have preconceived notions of what a police officer, a sheet metal worker or an engineer should look like. And those stereotypes and attitudes are communicated to young people by parents and educators. "
The Terrifying Effectiveness of Trump's Communication
The Huffington Post, August 18, 2016Online
URL: http://www.huffingtonpost.ca/shari-graydon/donald-trump-communications_b_11572764.html
As professional communicators who advise others on how to improve their ability to connect with audiences, Shari Graydon and Sarah Neville have watched the astonishing ascension of political neophyte and insult-machine Donald Trump with dropped jaws. Here's their conversation about the lessons to be learned from his fearless communication style.
Is the choice to wear a niqab really a women's Issue?
Biography
Sarah Neville is the founder and Principal of Open Line, and an acclaimed speaker, facilitator, and educator who specializes in helping individuals communicate with power, authority and authenticity – while bridging difference with others. With an M.Ed in Adult Learning focused on Workplace Equity, and a background as a professional actor, Neville combines rigorous research, irreverent humour, and an experiential and creative approach to learning. She has designed and delivered engaging educational experiences in virtually every sector, from small non-profits to Fortune 500 companies. Neville helps organizations bring diversity and inclusion policies into action. Her unique approach to bringing together diverse perspectives helps drive innovation. She assists employees in bridging differences – of culture, gender and generation - so everyone can be fully seen and heard in the workplace. An instructor at the Rotman School of Business, Executive Programs, Neville is also a sought-after speaker at conferences and events in North America.
Additional Titles and Affiliations
Instructor Rotman School of Business Executive Programs
External Consultant : BMO Financial Group
Faculty : Canadian Management Centre
Director Open Line Communications
Affiliate : Informed Opinions Limited
Past Talks
Speaker
Human Resources Professional Association, Conference
Toronto, January 20, 2016
Speaker
Administrative Professionals Conference 2016, Power Up: Leadership Presence for Women
Toronto, April 21, 2016
Speaker
Project World/Business Analyst World, Power Up: Leadership Presence for Women, Conference 2016
Toronto, May 25, 2016
Speaker
Performance and Learning Conference (CSTD)
Toronto, November 17, 2016
Speaker
Business Analyst World
Chicago, November 14, 2016
Speaker - The Business Case for Gender Balance
Build a Dream Conference and Symposium
Windsor Ontario, November 11, 2016
Speaker: Power Up: Leadership Presence for Women
Project World/Business Analyst World
Chicago, Illinois, November 14, 2016
Guest Speaker
CBC Radio Town Hall, Precarious Work forum
Toronto, February 26, 2016