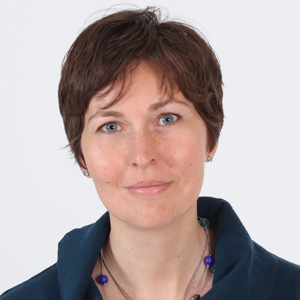 Women's "Choices" and Canadian Water Research and Policy: A Study of Professionals' Careers, Mentorship, and Experiential Knowledge
Published by Environmental Practice
2014 This article is an investigation of the different factors that potentially influence the career choices of Canadian female professionals working in water research and policy (WRP). This community was broadly defined as any Canadian engineers, technicians, biologists, planners, economists, scholars conducting physical and social research, public servants (eg, national, provincial, municipal), and civil society activists who were self-identified as working on water-related issues. Participants' essay responses were ...
URL: http://journals.cambridge.org/abstract_S1466046613000550
Water cognition and cognitive affective mapping: identifying priority clusters within a Canadian water efficiency community
Published by Water Resources Management
2012 We often assume that researchers and decision-makers are rational beings reliant on hard data to determine the best policy. But individuals are also influenced by their experiences with their physical and social environments. How they perceive and interact with their environment is also important for decision-making. The brain processes these personal and professional experiences to generate the emotional responses and belief systems used to interpret environments. It is these brain-environment interpretation and ...
URL: http://link.springer.com/article/10.1007/s11269-012-0061-x
Risk Perceptions and Terror Management Theory: Assessing Public Responses to Urban Flooding in Toronto, Canada
Published by Water Resources Management
2016 Terror Management Theory (TMT) suggests that mortality salience (MS), or death reminders, should impact environmental behaviour and decision-making by increasing consumption and resource usage, shifting aesthetic preferences toward cultivated landscapes, and affecting adherence to environmental norms. We examined MS effects on residential flood risk perceptions in Toronto, Canada, following the major urban flood in July 2013. Survey responses were analyzed to assess risk perceptions across nine categories; ...
URL: http://link.springer.com/article/10.1007/s11269-016-1308-8
Mentorship, knowledge transmission and female professionals in Canadian water research and policy
Published by Water Policy
2013 We face multiple water challenges: droughts, floods, crumbling infrastructure and disappearing natural hydrosystems. Technological interventions will help but these challenges also require social solutions and good governance. Identifying and implementing both technical and social solutions demands a resilient water research and policy community (WRPC). The WRPC must include diverse perspectives as the challenges increase in intensity, frequency and scope and as decision processes accelerate. Will the ...
Assessing the social and economic barriers to permeable surface utilization for residential driveways in Kitchener, Canada
Published by Environmental Practice
2014 Urban stormwater runoff rates are expected to intensify with climate change. Permeable surfaces, a low-impact development (LID) stormwater management technology, can be used to mitigate the impacts of urban stormwater runoff. Permeable surfaces have demonstrable benefits for use in northern climates, but widespread use requires greater recognition of this potential. This article reports on the multiple barriers associated with the installation of a permeable surface in single-family residences, along with the ...
URL: http://journals.cambridge.org/abstract_S1466046613000641
Biography
Sarah Wolfe is an Assistant Professor in the School of Environment, Resources and Sustainability at the University of Waterloo. Research: Effectively addressing water problems requires contributions from technical, ecological and social perspectives. The objective of Wolfe's transdisciplinary research program is to generate scholarly and policy discussions within the context of climate change uncertainty and extreme water events (drought/flood). Her research approach is to gather, translate, and combine the insights from geography (space/place attachment), environmental psychology (behaviour choices, belief-value systems and social milieu), cognitive science (emotion regulation), and knowledge management (information transfer) with findings on water decision-making processes. Wolfe is specifically interested in understanding the ways that individuals make water decisions outside of formal institutional rules, processes and policies. Her goal is to integrate non-rational drivers into discussions of water governance and decision-making. She defines 'non-rational' drivers as individuals' values, beliefs, or emotions that are socio-culturally derived, often implicit and not readily quantifiable by standard metrics. Wolfe's SSHRC-funded research is an interdisciplinary examination of the social dimensions in water decision-making and governance. She questions how and why water research and water decisions evolve using ideas from environmental and social psychology, cognitive science, geography and sociology. Wolfe's research group examines 1) how individuals' cognitive processing effects their perceptions, definitions and prioritization of water issues, and 2) how this individual-level cognitive processing then scales up to group or societal decisions about water management.
Recognition/Reconnaissance
Awards and Research Grants information | Professional
Please see cv or sarahwolfe.ca for list of awards and grants
Past Talks
The cognitive-affective sciences and water governance
Invited Lecture to the International Development Research Centre
Ottawa, ON., July 7, 2010
Social Capital in Community-Level Water Efficiency Programs: Reports from South Africa and Canada
nd National Conference and Policy Forum on Water Efficiency and Conservation
Waterloo, ON., November 3, 2008
Building towards Water Efficiency - Research Findings
The 3rd National Conference on Water Efficiency and Conservation
Canadian Water and Wastewater Association, October 16, 2009
Building towards Water Efficiency: Policy Innovation and Education in New and Existing Homes
WaterSmart Innovations Conference
Las Vegas, Nevada, October 7, 2009
Chasing the Dream: the myth of work-life balance in the water sector
Young Professionals Summit, Water Environment Federation and the American Water Works Association
San Juan, Puerto Rico, March 11, 2010