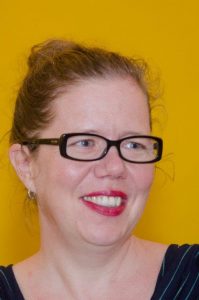 Biography
Shannon Dea is the Dean of Arts at University of Regina. Her recent research spans academic freedom and related issues, equity and accessibility in higher education, sex and gender, harm reduction, abortion, and history of philosophy. She is the author of Beyond the Binary: Thinking About Sex and Gender (Broadview: 2016), and of numerous articles and book chapters. Shannon is the creator and author of Dispatches on Academic Freedom, a monthly University Affairs column. She regularly engages with the media and the public, especially on issues related to academic and expressive freedom, or gender and social justice.
Recognition/Reconnaissance
Distinguished Teacher Award | Professional
University of Waterloo's highest award for excellence in teaching.
Leading Women Building Communities | Personal
Ontario Women's Directorate award for women and girls who are having a positive impact on their communities.
Past Talks
President's Luncheon on Academic Freedom
University of Waterloo, March 12, 2018
Testimonials
Sabrina L. Hom, Hypatia Reviews Online
...Shannon Dea contributes something wonderful and surprising: a new perspective on the entrenched and calcified debate over the morality of abortion. Dea points out that--as anyone concerned with the moral considerability of nonhuman animals or of the environment well knows--fetuses may be morally considerable without being persons. Dea calls for a "harm reduction" approach to abortion, arguing that we should concern ourselves with the lives and suffering of both women and fetuses, "and that such concern is consistent with the view that abortions ought to be safe and accessible" (290) because safe and legal abortion effectively minimizes harms for all concerned. Dea's article is strongly argued, and by grounding her argument in the well-established public health paradigm of harm reduction, she provides a refreshingly practical and evidence-based approach. Her article would be a good fit for humanities classes discussing abortion and morality, but also for classes in public health or public policy. I look forward to teaching it in my moral philosophy classes in the future.
http://hypatiareviews.org/reviews/content/329
Mia, Department of Philosophy, University of Bristol
Thank you again for coming this weekend. It was truly so invaluable and wonderful to have you. We enjoyed your talk so much and your companionship, contribution and advice throughout the conference and talks was so very much appreciated by all the students. We've never had a guest speaker as involved, charismatic and instrumental as you were. So I thank you again.