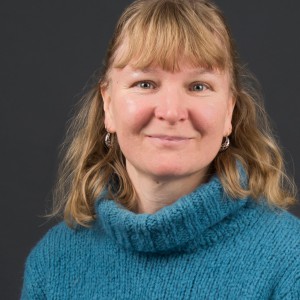 A recipe for safe food in Vietnam
University of Waterloo, January 1, 2012Online
URL: http://www2.uwaterloo.ca/profiles/research_profiles/profile-archive.php?id=13
Few things are more basic than food. And few things are more multi-faceted, says Steffanie Scott, a professor in geography jointly appointed to environment and resource studies, who studies changing food systems in Vietnam. "Food production takes so many forms, from subsistence agriculture to ultra-modern industrial food supply chains. And it brings in so many issues — social inequalities, rural transformation, health, and the environment." All over the world, Scott says, agriculture and food production are in a state of massive and rapid change — and this includes Vietnam, where land reforms in the 1980s changed the system from collective to individual farming. The transformation spurred an economic boom, but it also brought problems. For example, Vietnamese consumers worry about pesticide residues in foods. Farmers have been given more decision-making power, but little guidance on how to use their resources. "They might assume the more pesticides you use, the better your productivity, without thinking of the health and environmental impacts," Scott says.
Upstream determinants of immigrant food security: Exploring the food environment in the Region of Waterloo, Ontario (with Paulina Rodriguez, Dean J, Kirkpatrick S, Berbary L)
Published by Canadian Journal of Public Health
January 1, 2016
OBJECTIVES: This exploratory study aimed to shed light on the role of the food environment in shaping food access among immigrants living in the Region of Waterloo, Ontario. METHODS: In this qualitative case study, in-depth interviews aided by photovoice were conducted with nine immigrants, and key informant (KI) interviews were conducted with nine community stakeholders (e.g., settlement workers, planners) who held expert knowledge of the local context with respect to both the food system and experiences of immigrants in interacting with this system. In this paper, we focus specifically on insights related to the food environment, applying the Analysis Grid for Environments Linked to Obesity Framework to assess economic, physical, socio-cultural and political aspects. RESULTS: Economic features of the food environment, including food prices and differential costs of different types of food, emerged as factors related to food access. However, interactions with the food environment were shaped by broader economic factors, such as limited employment opportunities and low income. Most immigrants felt that they had good geographic access to food, though KIs expressed concerns about the types of outlet and food that were most accessible. Immigrants discussed social networks and cultural food practices, whereas KIs discussed political issues related to supporting food security in the Region. CONCLUSION: This exploratory case study is consistent with prior research in highlighting the economic constraints within which food access exists but suggests that there may be a need to further dissect food environments.
URL: http://journal.cpha.ca/index.php/cjph/article/view/5310/3320
The transformation of trust in China's alternative food networks: disruption, reconstruction, and development
Published by Ecology and Society
The Urban Food System of Nanjing (with Zhenzhong Si, with Jonathan Crush, and Taiyang Zhong)
Published by Hungry Cities Partnership Report 1
January 1, 2016
With a population of 8.2 million people, Nanjing is the 14th largest city in China. China became a predominantly urban nation in 2011, when its urban population surpassed its rural population for the first time. The declining farming population and area of farmland along with the increased food consumption of urban residents have had significant implications for China's food security, including in cities such as Nanjing. As with many other Chinese cities, Nanjing's informal economy has become an important source of income for the poor, including migrant workers. Since the beginning of economic reform in 1978, street vendors have become an integral part of urban China. Their activities are diverse and include selling fresh and processed food, as well as cooking it. The diversity of food outlets in big Chinese cities like Nanjing makes the foodscape extremely complex. There are thousands of supermarkets, small stores and more than 100 wet markets and wholesale markets in Nanjing. Food safety has become an urgent and important issue in the last few years, and the most relevant dimension of food security for Chinese urban residents might well be access to safe food. This audit of the city of Nanjing and its food system highlights the fact that there are major gaps in our understanding of the food system. As the Hungry Cities Partnership research program progresses, accurate information on a range of food issues in the city will fill many of these gaps.
URL: http://hungrycities.net/publication/hcp-report-no-1-the-urban-food-system-of-nanjing/
The convergence of alternative food networks within "rural development" initiatives: the case of the New Rural Reconstruction Movement in China
Published by Local Environment
2015 Rural sociologists and geographers have conceptualised different rural development trajectories including "the agri-industrial model","the post-productivist model" and "the rural development model". Alternative food networks (AFNs) are increasingly recognised as a "forerunner" and a critical component of the emerging "rural development model" in the West. Meanwhile, Marsden and Franklin [2013. Replacing neoliberalism: theoretical implications of the rise of local food movements.
URL: http://www.tandfonline.com/doi/abs/10.1080/13549839.2015.1067190
Multifunctionality and agrarian transition in alternative agro‐food production in the global South: The case of organic shrimp certification in the Mekong Delta, Vietnam
Published by Asia Pacific Viewpoint
2016 Processes of globalisation in the conventional food provision system have had widespread negative impacts on small-scale farmers. Yet, alternative food networks, which are characterised by more sustainable production/consumption practices and fairer trade relations, have increasingly been 'going global' and, in the process, have been integrating small-scale farms in the South. One such high-value export-led commodity is certified organic shrimp. International third-party certification schemes are becoming popular as a ...
URL: http://onlinelibrary.wiley.com/doi/10.1111/apv.12113/full
Food, Health, and Complexity: Towards a Conceptual Understanding to Guide Collaborative Public Health Action
Published by BMC Public Health
January 1, 2016
(with Shannon E. Majowicz, Samantha B. Meyer, Sharon I. Kirkpatrick, Julianne L. Graham, Arshi Shaikh, Susan J. Elliott, Leia M. Minaker, & Brian Laird) Our model explicates potential interrelationships between five population health issues for which public health interventions have historically been siloed, suggesting that interventions targeted towards these issues have the potential to interact and produce unexpected consequences. Public health practitioners working in infectious foodborne illness, food insecurity, dietary contaminants, obesity, and food allergy should actively consider how their seemingly targeted public health actions may produce unintended positive or negative population health impacts.
URL: https://bmcpublichealth.biomedcentral.com/articles/10.1186/s12889-016-3142-6
Characterizing alternative food networks in China
Published by Agriculture and Human Values
2015 Amid the many food safety scandals that have erupted in recent years, Chinese food activists and consumers are turning to the creation of alternative food networks (AFNs) to ensure better control over their food. These Chinese AFNs have not been documented in the growing literature on food studies. Based on in-depth interviews and case studies, this paper documents and develops a typology of AFNs in China, including community supported agriculture, farmers' markets, buying clubs, and recreational garden plot rentals ...
URL: http://link.springer.com/article/10.1007/s10460-014-9530-6
Assessing the social and economic benefits of organic and fair trade tea production for small-scale farmers in Asia: a comparative case study of China and Sri Lanka
Published by Renewable Agriculture and Food Systems
2015 Organic agriculture has the potential to provide improved livelihood opportunities, increased income and social benefits for resource-poor small-scale farmers. It has thus become a popular strategy for economic development and poverty reduction in many areas of the global south. However, there has been limited empirical research regarding the actual benefits of certified organic production, particularly when organic is combined with fair trade certification, and for small-scale farmers who are not engaged in coffee or banana ...
URL: http://journals.cambridge.org/abstract_S1742170515000162
Beyond 'voting with your chopsticks': Community organizing for safe food in China (with Theresa Schumilas)
Published by Asia Pacific Viewpoint
December 1, 2016
This paper describes the recent emergence of alternative food networks in China in the context of widespread food quality concerns. Drawing on interviews and public blog posts, we illustrate how participants in these networks are moving beyond instrumental market relations and developing the collective agency necessary to participate in shaping China's food system. We argue that the initiators and participants in these alternative food networks are not only individual shoppers who 'vote with their chopsticks', but are also nascent activists deploying grassroots community organising strategies. We reveal how these networks are using inclusive and reflexive processes to build diverse networks, how they are using internet communications to extend their reach, voice dissent and engage in nascent 'bottom up' policy formation, and how they are building influential connections and actively, but unofficially, expanding linkages to broader emancipatory spaces of global and social justice movements.
URL: http://onlinelibrary.wiley.com/doi/10.1111/apv.12127/full
Biography
Steffanie Scott is the past president of the Canadian Association for Food Studies, and board member of the Waterloo Region Food System Roundtable. She researches sustainable food systems in China and Canada. Her work documents the emergence of the ecological agriculture sector and alternative food networks in China. She is also researching the urban food system in Nanjing, China.
Recognition/Reconnaissance
U of Waterloo Chronic Disease Prevention Initiative Seed Grant | Professional
Understanding Interactions Among Policy Initiatives Aimed at Improving Food-Related Health Outcomes: Implications for Chronic Disease Prevention; (2014-15), Co-applicant
University of Waterloo International Partnership Research Grant | Professional
Pathways of Transition Towards a Sustainable Food System: Scaling Out Agroecology Practices in China (2017-18)
University of Waterloo International Partnership Research Grant | Professional
Cross-sector Solutions to Grand Challenges in China; (2017-18), Co-applicant
SSHRC (Social Sciences and Humanities Research Council) Major Collaborative Research Initiative | Professional
Challenges of Agrarian Transition in Southeast Asia; (2005-10), Co-researcher
SSHRC Insight Grant | Professional
Cultivating pathways to ecological agriculture: Rural-urban interfaces and regional dynamics in the agri-food sector in Nanjing, China; (2016-21)
SSHRC Partnership Grant | Professional
Community First: Impacts of Community Engagement; Co-researcher; (2011-18), Co-applicant
SSHRC Standard Research Grant | Professional
Organic and ecological agriculture, ecological modernization, and the developmental state in China; (2010-13)
SSHRC-IDRC Partnership Grant | Professional
Hungry Cities: governance, rapid urbanization and urban food security in the Global South; (2014-19), Co-applicant
Ontario Ministry of Agriculture, Food, and Rural Affairs | Professional
Evaluating Regional Development Initiatives: Understanding the challenges for rural communities in Ontario; Co-researcher; (2011-13), Co-applicant
Economic Developers' Council of Ontario | Professional
Creativity, Innovation and Sustainability: Understanding Urban-Rural Linkages in Regional Economic Development Initiatives; (2011-12), Co-researcher
Additional Titles and Affiliations
University of Waterloo Faculty of Environment
Waterloo Region Food System Roundtable
Sustain Ontario
Organic Council of Ontario
Canadian Organic Growers
Canadian Association of Food Studies
Past Talks
What is a Sustainable Food System? Experiences from Waterloo Region
Webinar Presentation for Ontario Healthy Communities Coalition
Waterloo, February 13, 2014
Household Patronage and Participation in Nanjing's Informal Food Economy
Informality and the urban food system: policy, practice and inclusive growth through a food lens Symposium
Capetown, South Africa, February 15, 2016
Forging new interfaces between 'feeders' and 'eaters': Alternative food networks in China
Food and Sustainability: Production, Consumption and Food Relations in Asia Conference
City University of Hong Kong, October 14, 2014
Ecological Agriculture in China: Government-led versus grassroots initiatives
Cases and Frameworks for the Dissemination of Ecological Agriculture and CSAs in Mainland China, Hong Kong and Taiwan workshop
Hong Kong, March 21, 2015
Economic development networks in the local food sector in Waterloo region
Future of the Food Economy (event for economic development officers), hosted by the Workforce Planning Board of Waterloo-Wellington
Cambridge, September 25, 2012