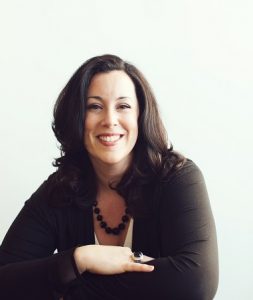 Ms. Tanya Woods
CEO & Chief Impact Officer, The Kind Village Inc.
Social Innovator & Technology Entrepreneur - Founder of Kind Village Inc. (www.kindvillage.com) and 3 non-profit organizations delivering education content to empower groups with a need.
International Intellectual Property Law + Technology Law and Policy Expert
For more than a decade, Tanya Woods has worked on intellectual property, content, privacy, contract, technology, immigration, tax, and administrative and regulatory issues for public and private entities in the UK, US and Canada. She has represented Canada as a trade negotiator and has spent the bulk of her career working with technology and entertainment industry organizations.
Tanya is often invited to speak at industry events around the world, guest lecturer at universities, and has several published articles (as writer and editor) on technology and copyright issues and social impact technologies and innovation.
Tanya Woods Named CBC Trailblazer
Biography
Tanya Woods is a social innovator, dedicated philanthro-preneur, dynamic global policy, and legal strategist. She works at the intersection of global policy, cutting edge technologies, and social, economic, and environmental challenges impacting local communities around the world. She is a successful advisor to domestic and multi-national corporations, SMEs, non-profits and governments. Woods is a global speaker who is recognized for social impact and social innovation.
Recognition/Reconnaissance
Community Leadership and Communications Award - Toastmasters | Professional
This Award was given to me by Toastmasters (District 61) for the leadership shown by me as Founder and CEO of Kind Village. The Award has previously been given to high profile public figures, including Senators and politicians.
Bootstrap Award for Community Impact | Professional
This award was given by The Ottawa Network for Kind Village's outstanding community impact as a bootstrapped company.
Top 40 Under 40 Ottawa | Professional
This award is giving to the Top 40 professionals in Ottawa under 40 years of age. The award recognizes their professional accomplishments and community work.
Obama Foundation Civic Leader | Professional
This award recognizes my work with Kind Village and my goal of building stronger, kinder more sustainable local communities. President Obama and Michelle Obama named me a Civic Leader at their Inaugural Summit in October 2017.
University of Ottawa Scholarship
1999
LL.M. Outstanding Research and Writing Award
2009
Gowling, Lafleur, Henderson LLP Fellowship
2008