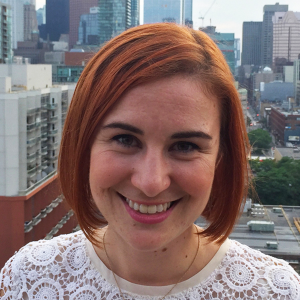 As Canadian Heritage released its Creative Canada initiative, the culmination of the #DigiCanCon consultation, CBC News asks OpenMedia's Laura Tribe what the Netflix investment really means for the the Internet, and more content being produced here in Canada.
The National: How your MP's website could be tracking your data for targeted campaign ads
The National: Internet in South Korea a model for Canada
Power & Politics: The implications of Net Neutrality repeal in the U.S. for Canada
Biography
Laura Tribe is the Executive Director at OpenMedia, a community-based organization that works to keep the Internet open, affordable, and surveillance-free. Through her advocacy, Tribe has testified before the Canadian Radio-television and Telecommunications Commission (CRTC), appeared before parliamentary committees, and launched a federal investigations into the RCMP's use of Stingray cell phone surveillance devices. With a background in the intersection of human rights and information communication technologies, Tribe loves the Internet and is fighting for what makes it great. She holds a BA in Media, Information and Technoculture from Western University, and an MA in Communications from Carleton University.