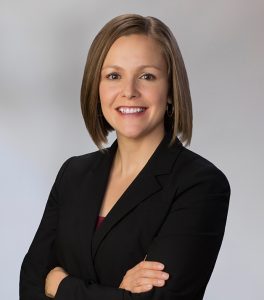 Terri-Lee Oleniuk
Partner, Blake, Cassels and Graydon LLP
Energy industry project lawyer with deep expertise in energy regulatory, environmental and Aboriginal law issues. Advises major corporations in obtaining approvals for oil and gas, pipeline, mining, hydro, solar and wind projects. Negotiator of impact benefit agreements with First Nations and Metis groups.
Amanda Heale and Terri-Lee Oleniuk named 2016 Lexpert Rising Stars
New pipeline regulations won't deter projects, lawyers say
Financial Post, November 7, 2016Online
URL: http://business.financialpost.com/news/new-pipeline-regulations-wont-deter-projects-lawyers-say?__lsa=291c-b8d1
In an article in the Financial Post, Julius Melnitzer addresses the impact that new federal regulations will have on companies in the oil and gas sector. The provisions are intended to ensure that pipelines have enough funds readily available to deal with the consequences of oil and gas spills. Melnitzer gains insight for the article from Terri-Lee Oleniuk, a partner in Osler's Calgary office who practises in the firm's Regulatory, Environmental, Aboriginal and Land Group.
CERI panel tackles the role of public trust in pipeline approvals
Daily Oil Bulletin, March 18, 2016Online
URL: https://www.osler.com/en/about-us/press-room/2016/new-pipeline-regulations-won-t-deter-projects-law
In her article "CERI panel tackles the role of public trust in pipeline approvals" for the Daily Oil Bulletin, Elsie Ross reports on the issues raised by panel members at a Canadian Energy Research Institute (CERI) oil and gas symposium held in March. Terri-Lee Oleniuk, a Calgary-based partner at Osler who specializes in regulatory, environmental, Aboriginal and land law, spoke as a panel member at the symposium.
Recent Regulatory and Legislative Developments of Interest to Energy Lawyers (co-author)
Canadian Energy Law Foundation 2015 Jasper Research Seminar, December 1, 2015Online
URL: http://www.albertalawreview.com/index.php/ALR/article/view/411
Published in the Alberta Law Review Vol 53, No. 2 (December 2015) 529
This article provides a high level overview of regulatory and legislative developments relevant to energy lawyers. The authors reviewed regulatory initiatives, decisions, related case law, and legislation from provincial, territorial, and federal authorities. Topics of note include pipeline regulation with a focus on recently proposed projects, Aboriginal law, liquefied natural gas, oil and gas development, renewable energy, and power and environmental protection. The period covered is May 2014 to April 2015, inclusive.
What to know about the new Extractive Sector Transparency Measures Act
Alberta's Climate Change Leadership Plan (co-author)
Alberta's Climate Change Leadership Plan (co-author)
American Bar Association's Section of International Law, The Year in Review (SMU Dedman School of Law) 590-593Online
Biography
Terri-Lee Oleniuk practices regulatory, environmental, and Aboriginal law in Western Canada. She represents clients that are proponents of major natural resource development and infrastructure projects. These projects represent Canada's largest, most important and complex projects and have multiple stakeholder interests. Terri-Lee advises her clients on environmental and aboriginal law issues and advocates on their behalf in front of various regulatory tribunals. She is known for her creative, collaborative approach to solving complex issues; Oleniuk was named a Lexpert Rising Star: Leading Lawyer under 40 in 2016.
Recognition/Reconnaissance
Recognized as a leading lawyer in: | Professional
• The Best Lawyers in Canada, 2018
• The Lexpert Guide to the Leading US/Canada Cross-Border Corporate Lawyers in Canada, 2017, Corporate Lawyers to Watch
• The Canadian Legal Lexpert Directory, 2017
Additional Titles and Affiliations
• Law Society of Alberta
• Law Society of the Northwest Territories
• Law Society of British Columbia
• Canadian Bar Association
• Calgary Bar Association
Past Talks
Overlapping Environmental Jurisdiction for Federally-Regulated Projects in Canada: Walking a Fine Line (Speaker)
Alberta Environmental Law Section
Canadian Bar Association, February 1, 2017
Changing Sound Requirements in Canada – Implications for Planning and Operations, Alberta: A Legal Perspective
CanWEA Annual Conference & Exhibition
Calgary, November 1, 2016
Uncertainty in environmental regulations – a legal perspective on the environmental approval process for pipeline projects
International Pipeline Conference and Exposition
Calgary, September 1, 2016
Dealing with Indigenous Communities: Law and Best Practices, The Osgoode Certificate in Mining Law
Osgoode Hall Law School
York University, April 1, 2016
Market Access and Global Competitiveness, Consent of Indigenous People: Challenges and Opportunities
Canadian Energy Research Institute 2016 Oil & Gas Symposium
Calgary, March 1, 2016
Alberta – The Next Frontier for Renewable Energy? (Speaker)
Osler's National Renewable Energy Group – in Toronto
Toronto, January 20, 2016
Proponent, Landowner and Aboriginal Perspectives on the Trend Away from Oral Hearings
Alberta Environmental Law Section
Canadian Bar Association, December 1, 2015
Extractive Sector Transparency Measures Act - Are you on the right track? (Speaker)
Association of Corporate Counsel (ACC) / Osler
Toronto, November 19, 2015
Disclosure and Anti-Corruption Issues when Dealing with Aboriginal Groups
Aboriginal Law Conference
Continuing Legal Education Society of BC, November 1, 2015
Be a Rainmaker: Women Succeeding in Law (Panelist)
Calgary Women Studying Law Association (CWSLA)
Calgary, October 15, 2015
Legal Perspectives Around Court Rulings and Consultation
Planning Institute of British Columbia
Vancouver, May 1, 2015
Who Qualifies as an "Expert" in Canadian Environmental Cases
Evidentiary Issues in Environmental Prosecutions and Hearings, Canadian Institute of Resources Law/Canadian Bar Association's National Environmental, Energy and Resources Law Summit and the Symposium on Environment in the Courtroom
University of Calgary, March 1, 2015