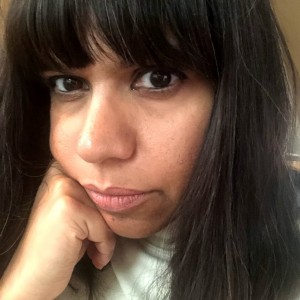 A debate on the appropriateness of low-fee private schooling in the Global South. WISE, Doha, Qatar, November 2014.
Smackdown Debate - Help or Hindrance: are low-cost private schools helping achieve quality education for all in Africa?
World Bank, Africa Knowledge Fest 2017, February 22, 2017Television
Educational Planning in a Time of Coronavirus, FreshEd Podcast, March 30, 2020Radio/Podcast
URL: https://www.freshedpodcast.com/prachisrivastava/
How can governments respond to the largest mass disruption of education in history? What lessons can high-income countries learn from low-income countries and conflict-affected and emergency contexts? What are some alternative measures to online instruction? What are the equity issues?
Low-fee private schools and poor children: what do we really know?
COVID-19 and the Global Education Emergency
From Poverty to PowerOnline
URL: https://oxfamblogs.org/fp2p/covid-19-and-the-global-education-emergency/
We are witnessing the largest mass education disruption in history, affecting 1 billion children and youth or 50% of the global population of this group. Temporary school closures are unrealistic. What do we do? I discuss steps forward based on my professional experience of working in conflict- and emergency contexts.
Biography
Dr. Prachi Srivastava is tenured Associate Professor in global education at the University of Western Ontario, and a Member of the World Bank Expert Advisory Council on Citizen Engagement. She has provided research evidence to the European Commission, Global Affairs Canada, the Inter-Parliamentary Union at the United Nations, Japan International Cooperation Agency (JICA), UNESCO, UK All Party Parliamentary Group on Global Education for All, UK Department for International Development (DFID), and the World Bank, and has been commissioned by DFID, the European Commission, and UNESCO. Previously, she served with the United Nations Mission in Kosovo and the International Rescue Committee in conflict-affected and emergency contexts. She has been interviewed and contributed to a number of national and international media outlets on global education and political issues, including The Economist, The Guardian, Devex, Vrij Nederland, L'actualité, CBC Radio-Canada. Dr. Srivastava holds a doctorate from the University of Oxford.
Additional Titles and Affiliations
Member, World Bank Expert Council on Citizenship Engagement
Adjunct Professor, Centre for Global Studies, Huron College
Visiting Senior Fellow, Centre for International Education, University of Sussex (UK)
Adjunct Professor, School of International Development and Global Studies, University of Ottawa