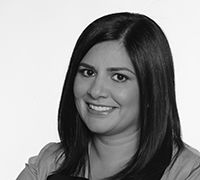 Biography
Prem Gill is Chief Executive Officer of Creative BC. The agency is designated by the Province of British Columbia to focus on uniting, sustaining, and growing British Columbia's dynamic and diverse creative sector including motion picture, music and sound recording, interactive and digital media, and magazine and book publishing.
Gill has been named one of Canada's 100 most powerful women, Vancouver Magazine's "Power 50", Community Catalyst by the Greater Vancouver Board of Trade and listed as one of The Globe and Mail's 10 Women Who Matter in Film and TV. She brings more than 20 years of experience from the digital media and entertainment industries to her current role as CEO, where she is responsible for delivering a wide range of programs and services that will expand BC's creative economy to reach its economic and creative potential both at home and globally.
Before Creative BC, Gill spent eight years with TELUS, most recently in the role of Director of Production & Original Programming. Her commitment to the advancement of BC's creative economy can be seen through her achievements there, including the successful development and launch of the StoryHive program and TELUS's Optik TV community channel.
For many years, Gill has championed Canadian creativity as a representative and spokesperson to media, industry and government at all levels. Previous roles and responsibilities have included government and regulatory affairs, independent media consultation, cross-platform marketing, communications, research, public affairs and multicultural programming.
Gill is currently Vice-Chair of the National Screen Institute and sits on the Board of Directors for Advantage BC and The Actors Fund of Canada. She is on the Advisory Board of the Women in View Festival, and was previously a board member of the Vancouver International Film Festival.