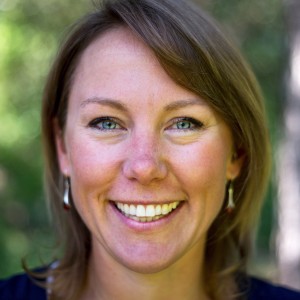 'Like gossip in the woods': Biologist teaches animal tracking course
To spur change, conservationist urges scientists to speak up for themselves
Canada has some of the world's last wild places. Are we keeping our promise to protect them?
Canada's biodiversity is in danger — here's what you can do to help
Biography
Dr. Aerin Jacob is a Conservation Scientist at the Yellowstone to Yukon Conservation Initiative (Y2Y). She has worked as a researcher, consultant, and educator on animal behaviour, environmental science, and conservation biology across western Canada, Alaska, East Africa and Central America. She designs, conducts, and communicates multidisciplinary research to inform conservation practice across the 1.3 million sqkm Yellowstone to Yukon region. Current research projects include studying human-wildlife coexistence, ecosystem connectivity, and Indigenous approaches to conservation. She serves on the board of the Society for Conservation Biology North America section and is a member of the Canadian Environmental Planning & Assessment Caucus. Jacob was a member of the Liber Ero Fellowship for outstanding early-career conservation scientists in Canada, participated in the Science Integrity Project, served on the Pathway to Canada Target 1 expert task team on biodiversity and ecosystem services, and was a scholar with the Sustainable Canada Dialogues network working on climate action and sustainability initiatives. Jacob received her PhD from McGill University where she studied tropical forest restoration in Uganda, and conducted postdoctoral research at the University of Victoria where she worked with First Nations on conservation planning on the British Columbia Central Coast. She is a science communicator and a frequent public speaker about conservation and scientific issues, and is active in policy engagement and initiatives to diversify science.
https://y2y.net/about-us/y2y-team-current/aerin-jacob-conservation-scientist