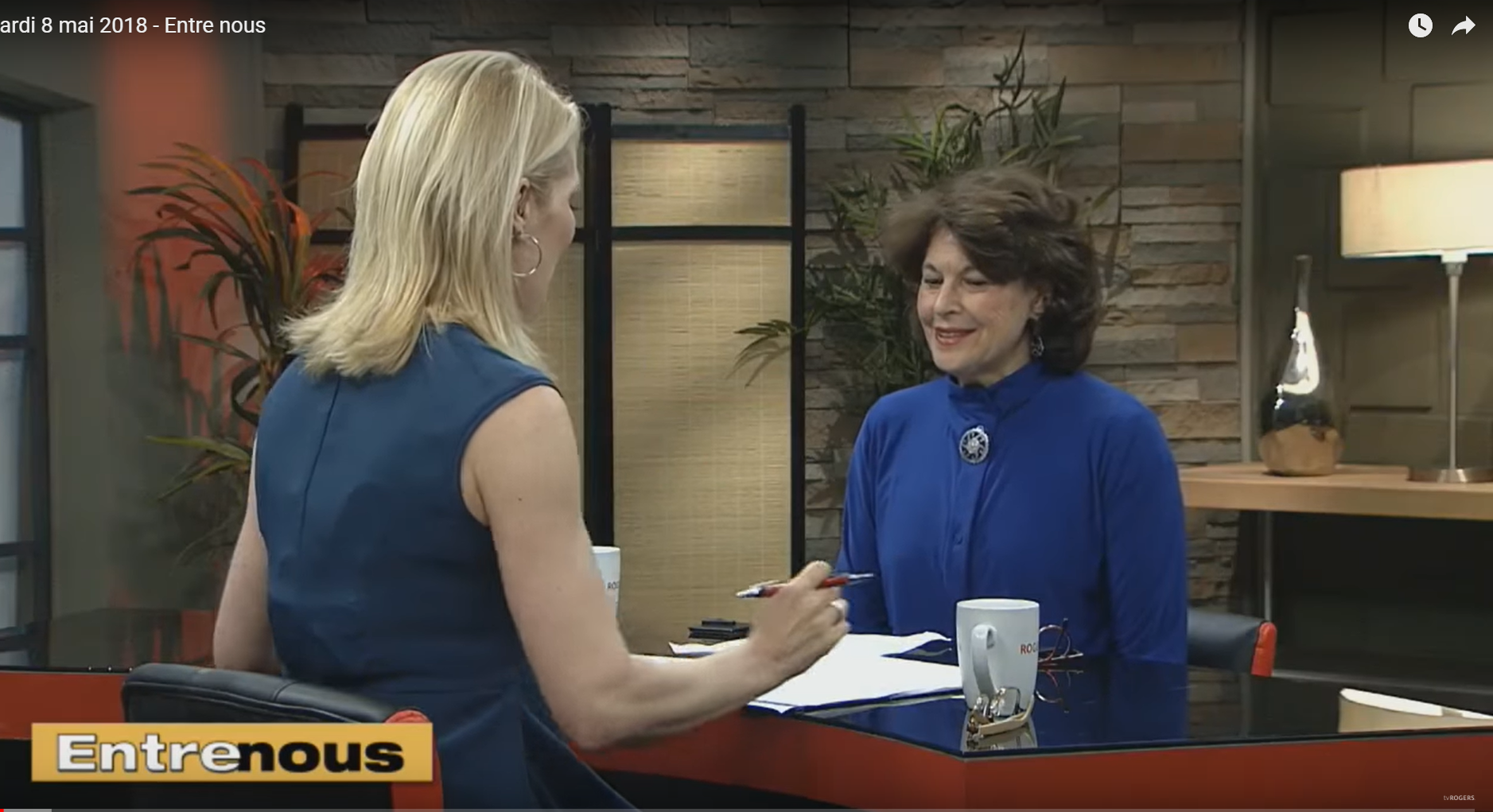 EntreNous (French)
Ottawa Experts (English)
Rogers TV, December 13, 2018Television
URL: https://www.facebook.com/RTVOttawa/videos/1924466294283730/
Top Sixty Over Sixty Founder and CEO, Helen Hirsh Spence and new jewelry artisan/entrepreneur, Vicki Jasperse were featured on Rogers TV show, Ottawa Experts. Helen and Vicki explored the changing nature of ageing, its implications for the future of work and answered questions from callers.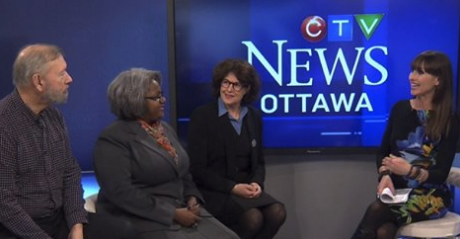 CTV Ottawa Interview
Let's change the narrative
The (Old) Elephant in the room: value of older workers ignored
Older adults could be our ticket to prosperity after the pandemic
Impact of the ReSet Program on Internalized Feelings of Ageism
by Helen Hirsh Spence, Debra Yearwood, Celine Delacroix, Anastasia Stasi
Published by Ontario Centre for Workforce Innovation and Ryerson University
September 28, 2018
Report:
Internalized ageism has been identified as a powerful determinant of well-being for older adults. This project was intended to better understand how internalized ageism impacts the entrepreneurial mindset of Canadians over 55. Canadians aged 55 and older account for a growing portion of the working age population, amounting to 36% in 2016 (Statistics Canada, 2017). By 2026, 4 in 10 working-age Canadians could be aged over 55 (Statistics Canada, 2017). The rate of participation of this population group in the labour market will
therefore gain an increasingly important role for our economy. However, it is well documented that
this group is confronted with a number of obstacles for its participation in the labour market.
Ageism is one of these
URL: https://www.topsixtyoversixty.com/site/top60over60/assets/pdf/_01-029-01__top_60_over_60_-_final_report.pdf
Biography
Helen Hirsh Spence is the Founder/CEO of T60 Strategies (Top Sixty Over Sixty). Her focus on maximizing every individual's potential is consistent with her 35 years in public and private education as leader and CEO. As an activist against ageism, her social enterprise advises businesses and organizations on how to attract and retain a diversely aged workforce and avoid age-bias in branding and communications. Her formal education spans several countries with a B.A, B.Ed, M.Ed and numerous certifications upgrading her skills in social entrepreneurship, psychometrics, intercultural sensitivity and leadership. Numerous awards achieved over the decades highlight her excellence as a leader and her ability to create new alliances and partnerships to benefit society. Her voluntary work as Chair of the Jane Goodall Institute of Canada, CESO, IWF Canada, one of the Founders of Women for Mental Health and numerous local charities has provided her with a wealth of leadership experience in governance.
Recognition/Reconnaissance
Isis Officer Ethno-cultural Equity Award of Excellence | Professional
This inaugural award acknowledges the success of A.Y. Jackson Secondary's leadership in embracing a multi-cultural approach to education.
Engineers of Ontario Recognition | Professional
In recognition of being a pioneer in bringing the Engineer-in-Residence Program to both secondary and elementary schools across the Ottawa-Carleton District School Board
Honorary Life Membership, Ontario Principals' Council | Professional
For outstanding contributions to the founding of and commitment to the Ontario Principals' Council as well as to public education in Ontario
Diversity 50 Winner | Professional
Selected by the Canadian Board Diversity Council as a diverse, qualified candidate for corporate board of director appointments
Additional Titles and Affiliations
Aging and Social Change Research Network
This is a forum for discussion of challenges and opportunities for a rapidly growing segment of the population
Informed Opinions
Promote the voice of women in the media.
WorkAlliance/ Old School
US activist, Ashton Applewhite's, Old School Clearinghouse dedicated to resources to advocate for work opportunites for older adults.
Pass It On
International Network to promote active and productive ageing
Encore
Network to advocate for older adults in US
Emergenetics International
Certified Associate in administering and analyzing psychometric profiles for organizations, companies and individuals.
Research Grants
Ontario Centre of Workforce Innovation and Ryerson University.
Organization: Ontario Ministry of Colleges and Universities
Date: August 31, 2018
Details:
Support for development of program (ReSet) to assess the extent to which internalized ageism impacts the entrepreneurial mindset of older adults.