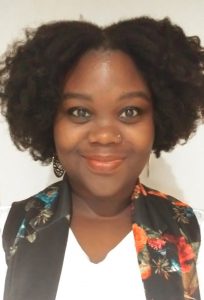 Brands Need More Than Instagram Post To Engage In Activism: Experts
What makes Ottawa a creative city?
Panellists discuss community, insecurity and inclusion at CreativeMornings virtual event
Biography
Sharon Nyangweso is a consultant who focuses on digital engagement and the gender impact. She works with teams across the global network to build digital communities of youth in Africa, the Middle East and Indigenous Canada, and maintain online platforms. Nyangweso has worked as a digital engagement specialist, a social media manager, and a strategist for non-profit organizations and the private sector. She comes from a social activism background and has five years of experience writing and community organizing. She is a regular contributor to Rabble.ca, organized the Ottawa chapter of the global Bring Back Our Girls campaign, and has been a member of the board of directors at Amethyst Women's Addiction Center, responsible for human resources and strategic planning. She holds a BA in Communications and Post-Colonial African History from Carleton University. Nyangweso continues to be active in community matters in her home community of Kakamega, Kenya, and consults with the county assembly on youth and women engagement.