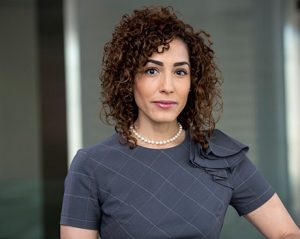 Nura Jabagi, PhD candidate in Business Technology Management, explores the gig economy and the shifting employment landscape from job-for-life to job-for-a-day. She aims to help organizations leverage new technologies to motivate gig workers and manage the emerging "liquid workforce".
Video: Robin Pineda Gould
Music: Uncan
Canadian government spending tens of millions on Facebook ads, boosted posts
The Globe and Mail: Politics, May 22, 2018Print
URL: https://www.theglobeandmail.com/politics/article-canadian-government-spending-tens-of-millions-on-facebook-ads-boosted/
Nura Jabagi, a public scholar at Concordia University specializing in business technology management, says the federal government is simply following suit with what's happening in the private sector when it comes to jumping aboard the social media advertising train.
But the fear surrounding issues like the Cambridge Analytica breach does diminish public confidence in such websites, which is where traditional media may still have the upper hand.
"Trust is a key factor in communication," Jabagi said.
"In the current climate ... traditional media like newspapers are trusted and reputable sources for government audience."
Extending Uber pilot project will disadvantage future competition
Biography
Nura is a PhD candidate in Business Technology Management and a Concordia University Public Scholar. As a practitioner-turned-academic, Nura has a keen appreciation for the importance of engaged scholarship and bridging the gaps between researchers and practitioners. Her current research is focused on the 4th industrial revolution and understanding how technological advances coupled with macroeconomic trends are disrupting industries, businesses, and jobs. From the gig-economy to AI in the workplace, Nura aims to help organizations better prepare for and manage the future of work. As a part-time lecturer at the John Molson School of Business (JMSB), Nura draws on nearly ten years of experience in Marketing and E-Commerce to bring real-world practicality to her courses using experiential learning techniques. Nura holds a Bachelor's degree in Economics from Queen's University, a Graduate Diploma in Marketing from McGill University, and an MBA from the JMSB.