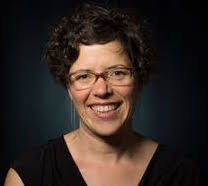 Dr. Meghan Winters
Associate Professor, Faculty of Health Sciences, Simon Fraser University
Public health, Community design, Health and transportation, Road safety, Impact of communities on public health, Bicycling, Micromobility, Transportation, Equity, Smart cities, Social connectedness (www.chatrlab.ca)
How can we make our cities healthier and happier by design?
SFU epidemiologist receives Trailblazer Award for active transportation research
Biography
Dr. Meghan Winters is an epidemiologist interested in the link between health, transportation, and city design. She received her Ph.D. in 2011 from the School of Population and Public Health at the University of British Columbia (UBC). She completed a brief post-doctoral fellowship at the Centre for Hip Health and Mobility at Vancouver Coastal Health Research Institute, studying on older adults' mobility and the built environment. Winters joined the Faculty of Health Sciences as an Assistant Professor in July 2011.