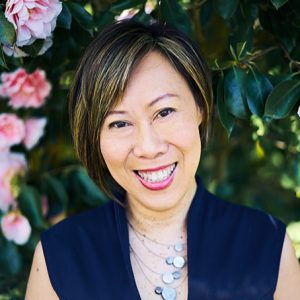 This talk was recorded on Oct 21, 2018 at Google Developer Group Cloud Vancouver's DevFest at Hootsuite
Guest on eLearn Chat with Relate Broadcasts.
My talk titled Future Proof Your Learning Strategy at HackingHR Seattle. June 19, 2018.
My talk at Machine Learning/AI Day with Google Cambridge.
My talk on machine learning applications in the corporate learning world. Given at the Instructional design and e-learning meetup group on May 17, 2018 in Vancouver.
"E-learning dehumanize people" " – the emphasis on technology in online education is making human more machine like, instead of leveraging technology for a better learning experience. E-learning was once the poster child of the future of education and has become a large industry ($107 billion by the end of 2015). Universities are cramping more e-components in their course catalogs and 74% of companies state that they currently use some form of learning management systems (LMS) and related educational technologies. However, the sense of isolation, the lack of motivation, and the mind-numbingly boring, one-size-fits-all design all contributed to the dehumanizing experience of e-learning. As a result, the online learning attrition rate is higher than ever with some for-profit college reaching the 90 percentile. In this presentation, we will explore the perils of poorly design e-learning, how it contributes to the decline in formal education attendance, and demotivates learners.
Canadian Medical Students Demand Change After 'Inhumane' Exam Conditions
Guest on the inaugural session of WiLD Cast
TLDCast Women in Learning and Development (WiLD), October 3, 2018Online
Speak on the topic of Imposter Syndrome
Special Guest on TLD Cast
The Case for Small Data in Learning
by Stella Lee
Published by Chief Learning Officer
May 17, 2018
Biography
Dr. Stella Lee has over 20 years of progressive experience globally in consulting large-scale learning and talent development initiatives in both public and private sectors. She is the director of Paradox Learning - a consulting firm that provides innovative learning solutions and strategies across cultures, platforms, and domains. Her client lists include the United Nations, Government of Alberta, TransLink, Alberta Safety Codes Council, Southern Alberta Institute of Technology (SAIT), City of Kitchener, ARCO/Murray, Open University UK, Epic Learning, University of Hertfordshire, and Fortis Alberta. Lee currently serves as a Startup Canada Advisor, Technology Columnist for the Training Industry Magazine, and an External Assessor for University for Industry (UfI) in the UK.
Recognition/Reconnaissance
Winner | Professional
One of the winner for Most Valued Posts for Elearning Learning 2018 on the article titled "The Case for Small Data in Learning".
Past Talks
Futures of Learning
Futures of Learning Meetup Group
7Geese, May 22, 2018
Hacking HR - Future Proof Your Learning Strategy
Hacking HR
Seattle, June 19, 2018
Testimonials
Piyali Dey
Stella Lee is such a dynamic, engaging speaker that we felt very lucky to have her on stage in multiple Google Developer Group events in Vancouver, BC. Her most recent presentation ("The Future of E-Learning") was rated by our audience members as "very good to excellent." The material truly resonated with our audience and Stella provided great value to them via her interactive, lively and energizing presentation. Stella is also a big diversity advocate within the community and has helped me facilitate many initiatives to address the gender diversity issue in tech. Thank you Stella for all your help."
Diane Mitchnick, City of Calgary
I had the pleasure of having Stella Lee as a speaker for a Canadian Information Processing Society (CIPS) event we were hosting on UI/UX Design for Development in 2015. Stella was not only knowledgeable from her years of experience in e-learning, she was very engaging and interactive with her audience that varied from new developers to seasoned analysts.
Many people from that event felt compelled to learn more and explore the tools and techniques she spoke about. Her open discussion encouraged them to learn more than just functional design, but to focus on the user experience as well; which demonstrates the mark of an fantastic speaker.
Should I ever have another event on design, I would not hesitate to ask her to speak at it. I hope to hear more of her insightful speeches in the future.