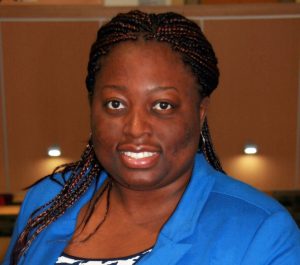 Dr. Bukola Oladunni Salami
Associate Professor, Nursing, University of Alberta
Migration and health, Health and well-being of temporary foreign workers, African immigrant health and well being, Immigrant child and youth health, Mental health of immigrants, International nurse migration, Immigration and health policy
Don't feel like 'getting things done'? It's okay not to be productive during a pandemic.
Bukola Oladunni Salami: Journeying through academia as a black woman and researching black mental health
Biography
Bukola Oladunni Salami's primary area of research is migration and health. Over the last five years, she has been engaged in over 35 research projects in the area of migration and health. She joined the University of Alberta in January 2014 after completing her PhD at the University of Toronto on nurse migration. She also completed the Ontario Training Centre in Health Service and Policy Research Collaborative Program, the International Nursing PhD Program, and the Critical Qualitative Health Research Certificate Program. Her clinical background has been primarily in child health. She was a Registered Nurse on the Hematology/Oncology Unit of the Hospital for Sick Children. Subsequently, she was an interprofessional educator for the New Immigrant Support Network of the Hospital for Sick Children. In this role, Oladunni Salami educated health care professionals on social determinants of health, cultural competency, and immigrants' health.