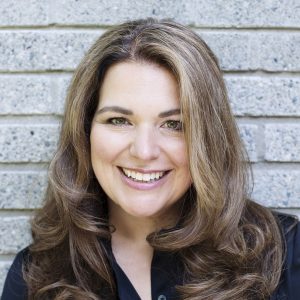 Ms. Rikia Saddy
Business Strategist/, CEO Advisor
Trusted advisor to CEOs worldwide, liberating talent, innovation and shareholder value through aligned and visionary market strategy.
I have a gift for making complicated ideas sound clear, and love providing insight on business models, change, politics, education and innovation.
My fundamental belief is that we are one.
Canada's Great Leap Backward in Education
This is a story of Canada unlike any you've heard before. Illustrated and evocative, it conjures up a new understanding of who we are and what we've built, together.
We Are Canada tackles tough questions about Canadian identity, underpinned by the simple idea that we are one.
Official Selection, Forest of Reading ® by the Ontario Library Association
Finalist, The Red Maple Award™
"A short history with a big heart. A timely reminder of who we are, written to be re-read so we never forget."
–Mark Kelley, CBC
Biography
Bio: Rikia Saddy
As a strategic advisor to companies and organizations worldwide, Rikia brings empathy, systems thinking, and future vision to some of the most challenging issues of our time: education, technology, system change, innovation, entrepreneurship and sustainable growth.
Having advised organizations as diverse as the Bill and Melinda Gates Foundation, biotech, fintech, SAS, influencers, think tanks and trade missions for Dubai and the City of New York, Rikia is obsessed with liberating growth, humanity, and system change. She works to elevate companies and organizations to a higher level of performance by aligning culture, market and vision.
Rikia Saddy has served on the boards of Oxfam, the Couchiching Institute on Public Affairs, the YWCA young writer's contest, and more, and remains involved with the Governor General's Canadian Leadership Conference, Reconciliation Canada, the Central City Foundation and Canada 2020.
She holds a certificate (honours) in Arts Marketing and Management from New York University, a Master of Business Administration in International Management from Thunderbird (the #1 ranked Master of Management in North America) and a Bachelor of Arts in Sociology, Economics and Drama from the University of Alberta. Rikia has also studied at the Sorbonne in Paris, The School of Visual Arts, and Parson's School of Design in New York.
Rikia is author of the book We Are Canada, chosen as a finalist for the Red Maple award by the Ontario Library Association. Passionate about the future of Canada, she has spoken and ignited conversation across the country, through countless radio interviews, TV panels including The National and Connect with Mark Kelly, and public speaking events from the Global Youth Assembly to the Sunshine Coast Festival of the Written Arts.
www.rikia.com