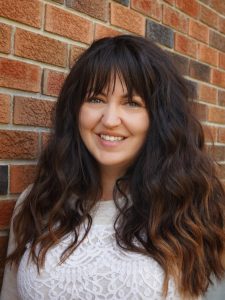 The political world is definitely a difficult one to enter, and even more intimidating for women, who are already historically under represented. This is why Amanda Kingsley-Malo took action into her own hands and founded the organization Politics NOW who's mission is to empower, educate and encourage northern Ontario women to participate in the political process at all levels.
Only 1 Northern Ontario city council has gender parity. This teacher is changing that.
Why Aren't More Women Running for Council?
Biography
Amanda Kingsley Malo is an elementary school teacher and social activist from Sudbury. She is also the founder of PoliticsNOW, a grassroots organization dedicated to getting women in Northern Ontario more involved in politics in their communities. Recently, Kingsley Malo was nominated for a Samara Everyday Political Citizen Award and was the winner of CBC's #WeAretheChange, a contest contest that highlighted innovative community change-makers all across our country in honour of Canada150. She was also the co-organizer of Sudbury's first Women's March in January of this year.