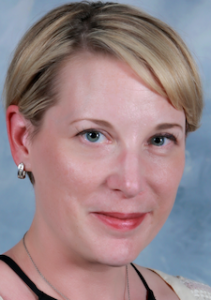 Hate in Canada and What's Being Done About it
Knocking Down Walls in Political Science: In Defense of an Expansionist Feminist Agenda
by Fiona MacDonald
Published by Canadian Journal of Political Science
June 22, 2017
Mea Culpa: Apology Legislation, Accountability and Care
by Karine Levasseur and Fiona MacDonald
Published by Canadian Journal of Political Science
June 18, 2018
Increasingly, jurisdictions are adopting "apology legislation" that allow medical professionals to apologize to patients and family members when an adverse event occurs while disallowing the introduction of the apology in a liability case as evidence of fault or liability. While apology legislation itself is fairly straightforward, its potential meaning and impact is much more complex. This paper conceptualizes apology legislation from an accountability and ethics of care perspective. These two concepts—accountability and care—are distinct but interrelated concepts and this dual theoretical approach offers a rich analysis on the potential impact(s) of apology legislation. We argue that apology legislation is a mechanism added to the existing accountability regime that can offer important opportunities to express and practise care. As an accountability mechanism, apology legislation creates space for an accountability relationship to emerge between medical professionals and their patients. Apology legislation also addresses long-standing gaps in how we as a society think about health care and respond to patients and families in ways that challenge the dominant "consumer of services" role. It is in this sense that apology legislation has the potential to destabilize traditional notions of social citizenship. Last, we argue that empirical research is urgently needed to know to what degree apologies contribute to accountability and the transformation of health care.
URL: https://www.cambridge.org/core/journals/canadian-journal-of-political-science-revue-canadienne-de-science-politique/article/mea-culpa-apology-legislation-accountability-and-care/EAB3D9EFFEE89FED687AC2B48C13F44C
Biography
Fiona MacDonald is an Associate Professor at the University of the Fraser Valley specializing in gender politics, feminism, and ethics of care. She is currently working on projects on the topics of the Alt-Right and Masculinity, as well as Accountability and Apology following medical errors or mistreatment in Canadian Healthcare. Her research is currently funded by both the BC Law Foundation and the Michael Smith Foundation. MacDonald co-edited the "Finding Feminisms" special issue of the Canadian Journal of Political Science (June 2017) which includes her article, "Knocking Down Walls in Political Science: In Defense of an Expansionist Feminist Agenda." Her article "Indigenous Peoples and Neoliberal 'Privatization' in Canada: Opportunities, Cautions and Constraints" won the 2012 John McMenemy Prize for the best article published in volume 44 of the Canadian Journal of Political Science.
Past Talks
"Equity is for Everyone: How Allyship Can Transform the Workplace"
Employment Equity and Diversity Learning Symposium, Corrections Canada
Abbotsford, BC
Research Grants
Reach Award
Organization: Michael Smith Foundation for Health Research
Date: August 15, 2018
Grant amount: 10,000
Details:
More Than Words? Patient Insights on the Impact of Medical Apology
Increasingly, jurisdictions are adopting "apology legislation" that allows clinicians to apologize to patients when an adverse event occurs while disallowing the introduction of the apology in a liability case as evidence of fault or liability.
Apology legislation exists in Canada, Australia, the USA and the UK. In Canada, nine provinces and two territories have adopted apology legislation (BC first adopted in 2006). An apology is defined in Canadian legislation as "Encompassing an expression of sympathy and regret and a statement that one is sorry, or any other words or actions indicating contrition or commiseration, whether or not the words or actions admit or imply an admission of fault" (CMPA website). While apology legislation is established in Canada, little is known about the impact of apologies on various stakeholders, or the impact the legislation has on health care more generally. The existing literature on medical apologies is largely focused on the American context and is often limited to the potential impacts rather than the actual impacts as they are experienced by stakeholders. It is unknown whether impacts are differentiated for specific patient groups, such as Indigenous populations whom, research consistently shows, often experience highly differentiated processes and outcomes in health care.
Data was collected in two provinces (BC and MB) from qualitative interviews with patients who experienced a medical error and who did or did not receive an apology. Data was also collected via interviews with patient safety experts, clinicians, health care administrators, and medical school administrators. There is rich data providing original insight into how and whether giving/receiving an apology improves learning, accountability, patient safety, and healing (for both the patient and clinician). With this data, YouTube videos, op-eds and blog posts will be developed to share the findings with patients, clinicians, and administrators. The dissemination products will emphasize these themes: 1) Various traumas associated with medical errors/mistreatment; 2) The components of a meaningful medical apology for clinicians and administrators; 3) Impacts of apology on both patient and clinician; 4) Indigenous perspectives on medical apologies.
More information: https://www.msfhr.org/2018-reach-award-recipients